Betting Strategies That Help You Win In Online Blackjack
---
If you want to find the best odds of winning at the online casino, then you'll need to find a place at the blackjack table. But you should still be aware that winning is far from guaranteed.
Blackjack 101: Betting Strategies For Beginners 
If you're a novice or a completely inexperienced player, then you're much more likely to end up losing against the house. That's because it takes time and energy to learn the perfect blackjack betting strategies necessary to win. Having said that, we can see that one of the most overlooked parts of the game for most bettors is that of the betting itself.
When it comes to the biggest challenges that are facing new players, probably being able to adapt their betting strategies to the game in progress is going to be up at the top of the list. As you're probably aware, the game will change every time a hand is dealt. And this is why it's critical to have a complete understanding of which strategies will work. And under what circumstances. That's why today at Blackjackchamp.com we thought we'd put together some basic guidelines. These are to help you improve your betting strategies in the game of blackjack.
Progressive Betting Strategies
You're probably thinking that once you played several hands then you should probably raise your bet on the next one. And though this is one of the most popular betting strategies that many players use, there's zero science to back it up. Of course, you may have a great strategy. Or simply get lucky. But that doesn't mean that each hand is going to make you a winner. Also keep in mind that betting your entire bankroll on a single hand, no matter how good it looks, is far from a good idea.
Beware Of The Gambler's Fallacy
One of the fast pieces of advice we'll give is that you should not be changing your hands based on previous outcomes. This is a form of the Gambler's Fallacy. Other players might use what is known as "progressive betting strategies." Probably the most famous is the Martingale System.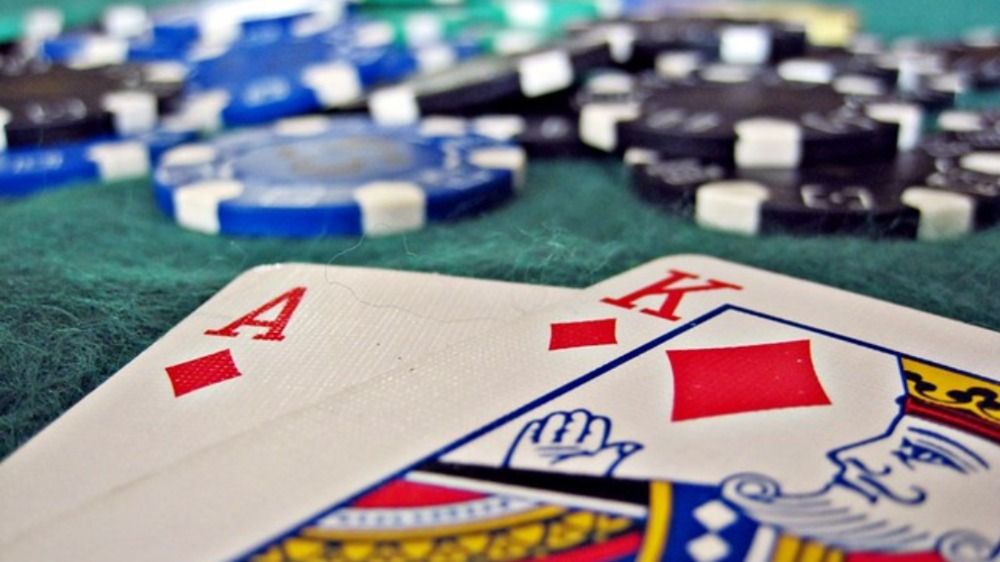 Essentially this means that they may either increase or decrease their wages after each win. Keep in mind that there are various theories behind these negative and positive progression betting strategies. But here at Blackjackchamp.com we never recommend any of these. Yes, they may look fool-proof on paper. But they always come unstuck. This is thanks to the table betting limits at all casinos.
When you're playing, it's important to forget about the hands that have been played. Of course, you may well imagine that you have formulated a good system. And want to pat yourself on the back. Yet keep in mind that blackjack needs both skill and luck. There is no guarantee that any single hand will prove to be a winning one. That's why it's so important to only bet with a reasonable amount. Then double down later when things are going your way.
Soft 17
The soft 17 hand includes both a 6 and an Ace. It's pretty well known when you're playing blackjack that you should always hit on this hand. The simple reason for this is that you don't have to worry about going over. And thereby going bust. Probably the worst scenario is if you receive a 5 card and then have to start again from 12. The problem here is that what most people don't do is change their bet. Keep in mind that you have a very strong chance of winning on a soft 17. This means that it's a pretty good idea to ensure that you double down to increase your possible winning chances.
Hard 17
The blackjack hand that's known as the Hard 17, is one where the cards add up to 17. But without including an Ace. Now if you happen to have this hand, then you will have a 69% chance of going over 21. This means that the best betting strategy to be safe is that you should hold.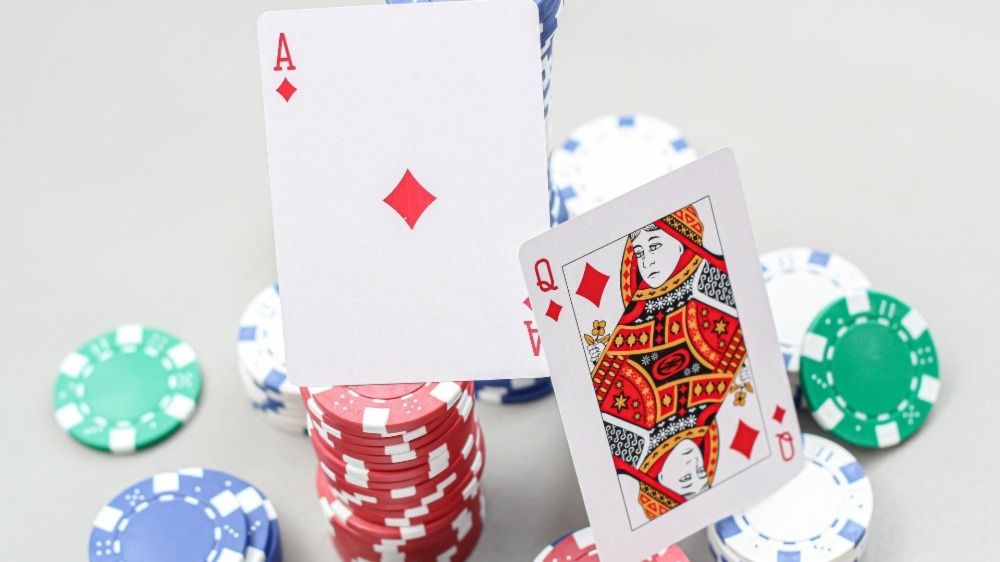 We recommend that the best gambling site for blackjack, where you can improve your gaming and betting strategies whilst play for plays going to be 22Bet Casino. Not only do they have every blackjack variation under the sun, but also exciting and immersive live dealer games.
Blackjack Betting Strategies: Dealer Has An Ace
One of the most important lessons to keep in mind when you're playing blackjack is that you must never double down if the dealer has an Ace upcard. Simply put, the dealer has a much higher chance of winning if you see he has an Ace on the table. At this point, it doesn't matter what you have in your hand.
Your Hand Is A 10 Or 11
Along with a soft 17 hand, you'll find that if you have a hand of 10 or 11, then those are the best odds of winning. In times like these, you probably want to double down. But at the same time, you should keep in mind that if you're playing with an 11, you should always double down. That is unless the dealer's card is an Ace. Also if you're playing a 10, then you must double down. Unless the dealer has either a 10 or an Ace.
It's an essential point to keep in mind, that making a profit in blackjack isn't necessarily about how many hands you win. Simply winning as many hands as possible may not lead you to win the game.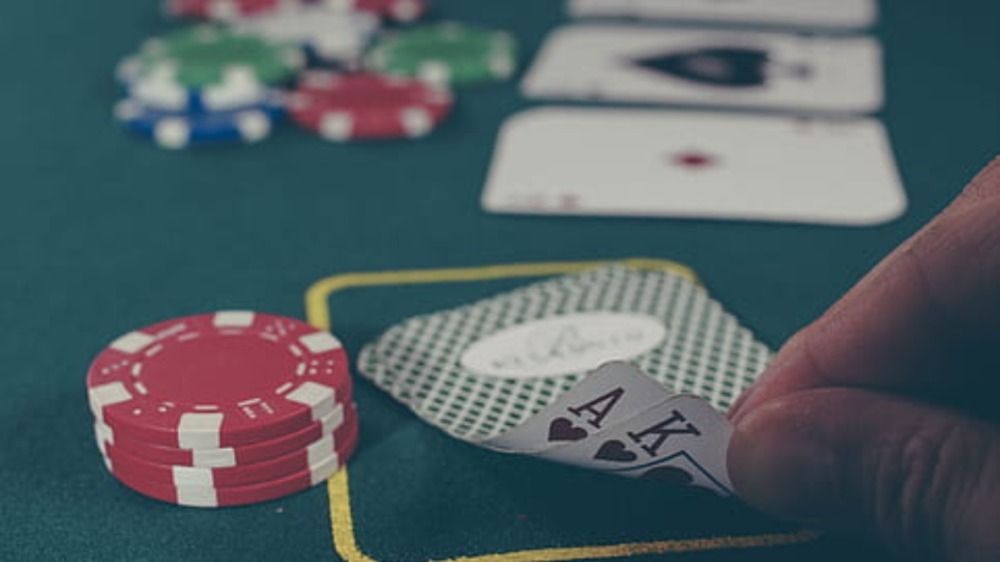 The point here is that you should use your betting strategies to maximize your winnings with good hands. And that, ladies and gentlemen, is why you should always double down under the above circumstances. It's one of the main factors when it comes to how to win at blackjack.
Blackjack Betting Strategies: Playing A Nine
If the first two cards you receive happen to add up to 9, then you need to double down. But be careful to note that your odds of winning are not as good as if your first two cards added up to either 10 or 11. You'll also need to double down if you notice the dealer's first card is a 3 through to a 6. In which case they will have a better chance of getting closer to 21 without going bust. 
Playing An Eight Or Lower
You have no way of knowing how the game is going to go after the first two cards add up to 8 or lower. That's why you mustn't double down at this stage. By the way, you can check out some of the best blackjack strategies by heading over to 22Bet Casino. 
Pair of Aces Or Eights
You're probably well aware of the term "Aces and Eights." This can be used to your advantage. That's because virtually all casinos will allow you to split two identical cards. By doing so, you'll be creating a new hand and be able to play a card with the same value on each hand. This is an important strategy to use. Especially if you're dealing with either eight or Aces. The reason for this is that two eights in your original single hand will add up to 16. Now, this isn't necessarily a very good hand which you'll be able to win with. And that's why you have a much better chance of winning with two separate hands. With each one containing a single eight.
Of course, the greatest card to have in any hand is the Ace. This is because it protects you from going over 21. But it's still important to consider each hand independently before you decide to double down or not.
Get Your Blackjack Betting Strategies Down 
At Blackjackchamp.com we always suggest that you have smart betting strategies together before you start playing. On the whole, this should be based on your odds of winning. Whatever you do, forget about those hunches or good feelings you have in your gut. Basing your betting on emotion is always going to lead to bad results. Simply put, your emotions can't control the outcome of the cards as much as a good strategy can. At the end of the day, the important thing is to double down when you have the best chance of winning. This will allow you to increase your long-term winnings. And keep working on improving those perfect blackjack strategies.