4 A-List Celebs Shown the Door at Luxury Casinos
Ben Affleck is excellent in blackjack strategy was kicked out of two casinos in 2014 for using card counting systems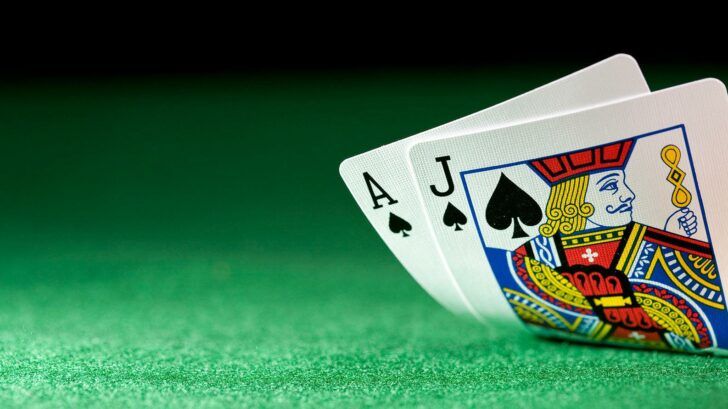 Celebs are known for acting out, and sometimes their antics get them kicked out of casinos. Here are a few A-listers given the boot.
Celebrities are people too. When our favorite Hollywood stars like Brad Pitt, Miley Cyrus and Carrie Mulligan aren't making movies, albums or music videos, they're either spending time with friends and loved ones or pursuing their favorite hobbies.
For Angelina Jolie, free time means devoting herself to human rights causes. For Jack Nicholson, it means courtside seats at the Lakers game. Lady Gaga? She loves a good book. For lots of stars, however, that means hitting the blackjack tables or poker room.
While RafaNadal and Shannon Elizabeth are known for their impeccable skills on the felt, some celebs haven't made out so well at the casino. Here are five Hollywood stars who have earned lifetime bans from casinos.

#1: Ben Affleck
2014 was a big year for Ben Affleck. His movie Gone Girl performed well at the box office and he received critical acclaim for his acting performance. His acting at the casino, however, wasn't so successful. Affleck is a known blackjack aficionado, and found himself getting the dreaded back-off twice.

The first incident happened in late April, when Affleck was politely asked to leave the Hard Rock Casino in Las Vegas after being caught using a card counting system. On top of that, he was later informed that he was receiving a lifetime ban, a crushing blow considering that it was his favorite casino.
Affleck's antics didn't stop there, however. In June he was in Detroit filming the upcoming Avengers movie, and decided to take a trip across the border to Windsor, Ontario, for a bit of blackjack. Again, he was caught using a card counting system and kicked out, this time from the Caesar's Windsor.
The brilliant actor now has a bad reputation in casinos worldwide, which is a crying shame. He's considered to be a blackjack strategy expert.

#2: Allen Iverson

The former Philadelphia 76ers star won the hearts of millions of basketball fans with his fantastic play during the late 1990s and early 2000s. Truly a unique talent, Iverson was a poet on the court. It's too bad he lacked the same eloquence off it.
Iverson sullied his professional reputation with a bad boy image, and some particularly infamous incidents occurred at Detroit casinos in 2009. He was kicked out of the MGM and Greektown casinos for rude behavior.
His uncouth antics included throwing chips and cards at dealers after losing blackjack hands, berating waitstaff and other players, and once refusing to return $10,000 which was paid out to him by mistake at the Trump TajMahal in Atlantic City.

While representing everything good and beautiful about the game of basketball, this arrogant, entitled star earned his jerk status by having terrible casino table manners.

#3: Paris Hilton

This infamous Hollywood hag was born with a magnificent fortune, then somehow bamboozled her way to the fame to go along with it. Hilton now has a lucrative career as a DJ at casinos in Atlantic City and Ibiza, but ironically was kicked out of a Las Vegas casino in 2006.
Here's where the irony gets especially thick: the casino she was booted from has her name on it! That's right, in 2006 Ms. Hilton was banned from the Paris Hotel and Casino in Las Vegas after wagering and losing a Bentley automobile worth $175,000.

Hilton was reportedly a terrible poker player and clueless on blackjack strategy, thinking that everything boils down to "luck." The story goes that her father instructed security staff to ban her from the premises, and demanded that she enter a rehab program for problem gamblers.
This woman somehow keeps making the news for doing totally mundane things, just involving larger sums of money.

#4: Lil' Wayne

The New Orleans-based rap artist is widely respected inside the music community for being a serious performer and an all-around nice guy. His only problem, however, is that he can't seem to stay away from the liquor.
Wayne was once slapped with probation in the state of Arizona that prohibited him from drinking in the state. Then in 2010 he was forcibly escorted from the premises of the Wynn Casino in Las Vegas, causing him to miss a birthday party for his close friend and fellow musician Drake.
Casino management at the Wynn gave him a lifetime ban but never released details, saying only that the Wynn "doesn't want any trouble" from the rapper. While no one knows if the incident was related to Lil' Wayne's drinking problem, speculation abounds that it was alcohol related.
The ban didn't stop him from gambling however, as Wayne is known for his interest in playing craps and poker at casinos in various places across the US. Here is a video of the rapper gambling with his friends Bow Wow and Birdman in 2011: