6 Sexy, Funny and Creative Costumes to Wear to the Casino This Halloween Night
This Halloween combine blackjack strategy with a fantastic costume like a 1950s blackjack dealer outfit, Vegas showgirl, or sexy croupier.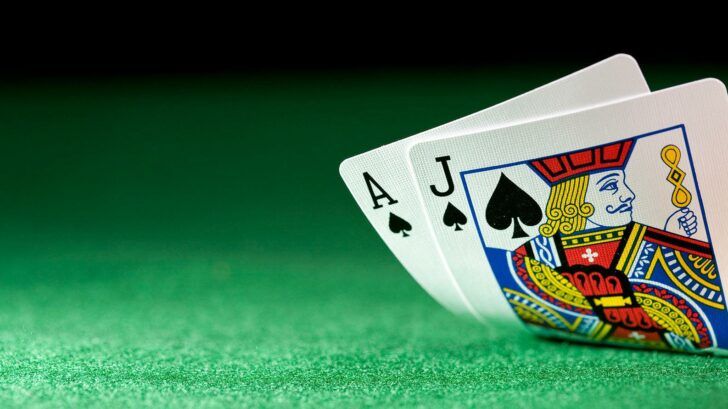 Halloween is the night to bring out your wild side. We've got some great costume ideas If you're planning to party away the evening at the nearest casino!
Halloween is that special day of the year that brings out the creative side in each of us. Whether that means spooky, hilarious, sexy or downright disgusting, October 31stgives us to chance to reveal our alter ego, if only for a day.
If you're anything like us, you're planning to spend Halloween night at the casino with your closest friends, losing yourself in good company, food and drink, and of course, the table games.
For those of you planning to wear a costume to the casino (be aware that most gaming establishments ban the wearing of masks, and some have fairly strict dress codes), we've compiled a list of the best, brightest and weirdest ideas.
#1: Vegas showgirl
This costume works best if you're actually in Vegas, but there's nothing wrong with bringing a bit of sultry excitement to the local casino or bingo hall as well. This fantastic costume is both sexy and classy.
If you really want to get it right, develop a persona to go along with the costume. Think of a good backstory, maybe even an accent.
For example: you're a small-town girl from Pennsylvania who came out to Vegas to experience the glitz and glamour. While you make a living in the entertainment business, your dream is to become a professional card counter.
Like the other ideas on this list, the more creative and diligent you are, the better. But this one is bound to catch the admiration and attention of a lot of people on the casino floor. It could even be part of a winning strategy at the blackjack table.
#2: Sheldon Adelson
Many of us enjoy dressing up as our favorite celebrity for Halloween, and there's nothing more appropriate than going as the biggest name in the world of casino gambling.
Our suggestion? Wear a fancy tuxedo (but not too classy, as Adelson doesn't have great fashion sense for someone with a $40 billion fortune), dye your hair orange, and wear a hideous, shriveled mask. If you can't find an appropriate mask, apply makeup until your face looks as if it's about to fall off.
This will be especially funny if you visit a casino that Adelson owns, such as the Las Vegas Sands or Venetian Sands. Just don't look too much the real thing, the staff may ask for a raise!
#3: James Bond
Maybe you were expecting something a bit spookier, but the man dressed in the black tuxedo, white shirt and bowtie is the ultimate casino gambler. Handsome, witty, daring and skilled in everything from blackjack strategy to poker to baccarat, what better way to make a positive impression?
But be sure to get a shower, shave and haircut before heading to the casino (Bond never looked like a scrub), and brush up on your British accent. And remember, the martini is "shaken, not stirred."
Don't attempt to pull off this costume unless you actually have skills at gambling. James Bond never lost at the casino, and neither should you. Anything less would be giving a bad name to one of the greatest film characters in history.
#4: A wearable casino
What could be a more appropriate casino-themed costume than an actual casino? You can make the exterior of your favorite casino (Monte Carlo, Sands Venetian, City of Dreams, etc.) out of cardboard, paint and whatever other creative materials you can get your hands on.
Next up, decorate yourself with cards, chips and dollar bills (real or fake, depending on the size of your bankroll). This costume will require some creative genius to pull off correctly, but it's certain to make a splash.
#5: Sexy croupier
Let's be real, people. Most women use Halloween as an excuse to get away with wearing the skimpiest outfit imaginable without being scoffed at or criticized. The sexy croupier outfit kills two birds with one stone: it's about as sexy as costumes get, in addition to being about as casino-themed as a costume can be.
You can't imagine how delighted the actual croupier will be when you sit down to the blackjack table. If you're really nostalgic, you may want to go all in or the 1950s blackjack dealer outfit, the classiest and sexiest costume imaginable.
This idea goes for men as well, the only difference is that you may want to choose a costume that isn't quite so revealing. Who knows, you may even be offered a job by the end of the night!
#6: Blackjack legend Ken Uston
This is a witty costume that only a blackjack strategy geek will understand. But it's bound to be caught by some fellow players. The only downside is it could tip off the pit boss that you're using a card counting system!
Uston was considered one of the world's greatest card counters in his time, and having been kicked out of every casino in Atlantic City, he resorted to wearing ingenious disguises and assumed personalities.
Uston played everything from Texas oil man to Italian aristocrat. The only character he didn't play, was himself. Wearing a Ken Uston costume to the casino this Halloween is the perfect way to pay homage to this blackjack pioneer.