Blackjack Dealer Classes Kick Off In Twin Falls
We all knew dealers in college but now there's a course especially for the blackjack variety and it's proving very successful in Idaho.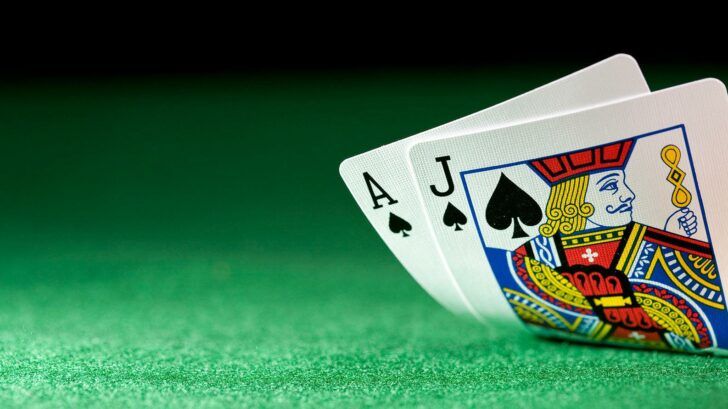 Idaho's Twin Falls is hosting a new class to teach the next generation of blackjack dealers their trade and thus far it's a huge success.
Nestled neatly into the Magic Valley region of Idaho the relatively small city of Twin Falls has a population of just under forty five thousand, some waterfalls taller than Niagara, and a close proximity to the Jackpot resort which is just forty miles away over the state line in the gambling oasis that is Nevada. It is perhaps the last of these that has spawned new class hosted by the College of Southern Idaho, Cactus Pete's Blackjack Dealers School. That's right, you can actually study dealing in college now.
How To Be A Dealer At College
• Classes teach skills for those wishing to work at casinos
• Blackjack cards can provide employment
• Audition-style final as near to real as possible
The non-credit course taught by Lauren Walker who has worked at casinos around the country and cites the mobility of the skills provided as a good reason to pick up some of her blackjack tips. At a nominal $75 the course is a very good introduction to the methods and structure both of the game of blackjack and casinos as a whole. You don't even need college experience to attend, just a desire to get involved in an industry that is recovering from the fiscal crisis of 2009 better than most. The course can be invaluable for those considering a life in the pits.
Job Jackpot For College Dealers
"You'd be surprised at how much eye-hand coordination is involved," said Valerie Stewart, vice-president and assistant general manager of Cactus Pete's Resort Casino, "You can learn the game, and learn how to deal it in four weeks." She added. Of course that also means gaining knowledge of the procedures and policies that go along with the game and gambling upon it. Distinct advantages in the fierce competition for work in the many casinos across the region.
The course reaches a zenith when students are given a final exam like no other. Placed at a blackjack table surrounded by Cactus Pete's team members they are challenged there and then to audition for watching casino bosses. "It's one thing to do it in a classroom," observes Steward wryly, "We don't just turn 'em and burn 'em" she says. pointing out that those who fail to impress first time round are often just given more training to bring them up to standard. The fact that everyone who has taken the course thus far has been hired as a blackjack dealer tells us there's much to be said for this new educational avenue.