Ben Bemoans Blackjack Bother Burdens
Ben Affleck has been seen playing Blackjack in Detroit the game at which he was counting cards when asked to leave a Vegas casino.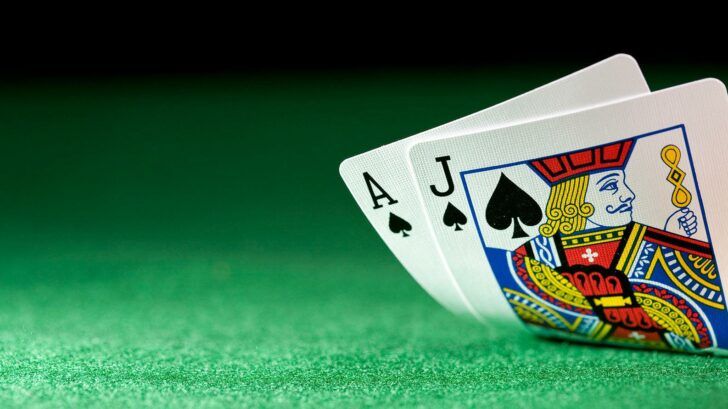 When you or I are asked to leave a casino its a pretty ignominious end to the evening, when Ben Affleck is, it's a casino conspiracy.
Despite stiff competition (no pun intended) from the ongoing reaction to the now almost daily leaks of female celebrity nudes, the winner of whinging celeb of the week goes to Mr. Ben Affleck who has once again decided the best way to indulge in his love of Blackjack is to be seen playing it in a public Detroit casino. Mr. Affleck, now famous across the internet for having been "asked to leave" the Hard Rock Casino in Vegas for use of a card counting strategy so obviously employed they warned him about it at least once, has commented on the matter.
Ben Bounces Back To Blackjack
• Affleck hits the headlines again at the tables
• Seen playing Blackjack in Detroit after been barred in Vegas
• Ben bemoans casino's attitude to card counting
"That is a true story. I mean, that took place," adding that having spent the time becoming a decent player – apparently one that can use a basic card counting system – the casinos at which he had been playing seemed to change attitude toward his playing there. "The casinos asked me not to play blackjack. I mean, the fact that being good at the game is against the rules at the casinos should tell you something about casinos." Which I suppose begs the comment that getting caught card counting says much about Mr. Affleck and his acting abilities.
"It was sort of presented like I did something illegal. You know what I mean?" lamented the 42 year old movie star, "If I'm going to do something, I'm going to try and do it really well." which is why he chose the one game in a casino in which real strategic advantage can be gained steering clear of "any other games of chance" noting that casinos "offer you all kinds of stuff to show up just hoping that you're going to be some dumb celebrity that's going to dump money, and I guess I was that until I figured it out, and then they were like 'f*ck him, get him outta here!'"
He claims not to have an issue with gambling, but if you're decent enough at handling blackjack cards to gain the strategic advantage he touts, you should know only too well that a casino will lift you from the game for doing so. Complaining about a casino protecting its profit margins in a manner you're all too aware they will is a little gauche even by celeb standards, after all no one complains when they pay twenty bucks to see Affleck's latest blockbuster only to find themselves watching yet another by-the-book sub-par crime thriller with a romantic twist.