Blackjackapprenticeship and the Christian Approach to How to Become an Expert at Card Counting
Colin Jones and Ben Crawford applied Christian principles to using card counting strategies, winning $4 million from casinos over five years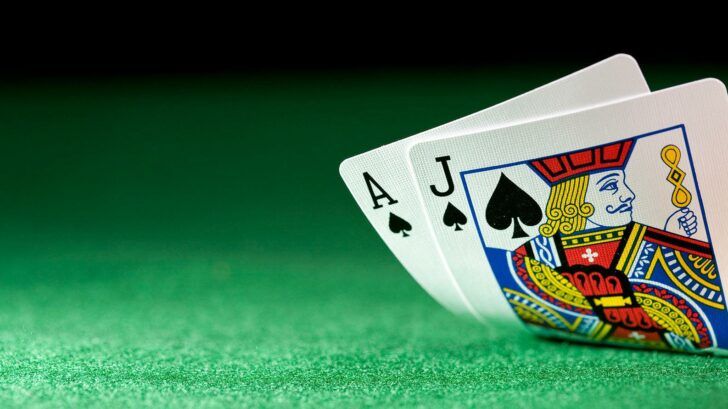 "
.com
"
The "Holy Rollers" made $4 million playing blackjack by combining Christian principles with expert advantage play and card counting strategies. Two years ago founders Colin Jones and Ben Crawford gave up playing blackjack to start Blackjackapprenticeship, a training site.
From 2006 to 2011 Colin Jones and Ben Crawford ran Advantage Play LLC, better known by the popular nickname of the "Holy Rollers." The Holy Rollers were professional card counters with a unique twist: they upheld Christian values at all times.
But after winning millions of dollars counting cards Crawford gave up blackjack and Jones disbanded the team to become a professional blackjack teacher. He operates a training site called Blackjackapprenticeship through which he has nurtured more than 30 individuals who went on to become professional counters.
Jones was kind enough to sit down with me and share some insights on his blackjack career as well as his philosophy for winning at blackjack.
A card counting expert is born
Jones became interested in card counting back in 2003, a few years before founding Advantage Play LLC. Like any good student he devoted countless hours to reading the best blackjack card counting books. He started off by reading Professional Blackjack and Basic Blackjack by Stanford Wong. These masterful texts got his practice habits moving in the rights direction.
When I asked him which blackjack legends have had the greatest impact on his career, he responded:
"Tommy Hyland was a huge legend…also Ian Anderson, who wrote "Burning the Tables in Las Vegas." That book was really inspiring to Ben and I…I love Tommy Hyland's approach of just fearlessly putting the money down when the count is positive and not worrying about the consequences."
Rather than following word-for-word t advice of the most popular blackjack writers (many of which aren't really "experts" in the first place), Jones showed the originality of mind to think for himself. He was influenced by the lesser-known Hyland and Andersen because they taught him techniques which were useful at the blackjack table.
How to win at blackjack from the master himself
The Holy Rollers won roughly $4 million with Jones and Crawford at the helm; the two have proven their chops in the world of advantage play. I asked Jones to share some advice on how an aspiring pro card counter get started building their bankroll.
Step number one is pretty basic: "one huge mistake is not getting perfect at blackjack. Many people start heading to the casinos and putting their bankroll at risk before they're ready." Given the wealth of free training materials online (including much of the stuff at Blackjackapprenticeship) no one should risk real money until they at least have basic strategy down cold.
Jones mastered the game by diving in headfirst and giving it all he had. He treated it like a fulltime job, playing 30 hours each week and digging into advanced strategies and the theory of card counting systems. He also recalls from his own experience that working with and training other players will do wonders for you own game:
"Playing that much, we got really good at card counting, deck estimation, true count conversion, deviations, etc. That was the single most valuable thing. Second, we started training others. When you train someone else to play, you will get way better. Dealing to them, explaining concepts, and looking for mistakes that they are making, will all help your own game."
I asked him to explain his card counting philosophy in simple and concise terms. He did exactly that, responding that they use a fairly simple system but focus on doing it well: "we always use Hi-lo. It's what we learned, what all the other major teams used, and seems like a good combination of simplicity and effectiveness. We're not massively against other counts, but we prefer to teach people Hi-lo."
At the end of the day, mastering card counting and other advantage play techniques is a long and winding road. You get through hard work and well-designed training. While you are solely responsible for the first factor, Jones may be able to help you with the second.
The virtues of Blackjackapprenticeship
Since giving up his professional career Jones has devoted his blackjack genius to Blackjackapprenticeship, a training site which offers both free and paid services. Crawford gave up blackjack in 2010 but is a part owner of the site.
Blackjack training sites are like McDonalds restaurants; they're everywhere they (seemingly) all offer the same low-quality product. So I asked Jones what makes his site stand apart from the rest. He responded immediately and confidently:
We've never seen anything like our card counting video course. It covers everything from the concepts to basic strategy, counting, deviations, true count conversion, to getting backed off and effectively using cover. But beyond that, we have training drills so people can practice, an active forum to get questions answered and find community with other counters.
Their training drills are top-of-the-line, no doubt. Jones told me that they have invested "thousands of dollars" on premium software to power the training tools. That's one thing that you won't find on any free or budget training site.
In addition, Jones touted the network he and Crawford have built over their almost ten years in the card counting business. A great way to improve your skills is to receive feedback from other great counters, and Jones promises to do just that: "our community and resources are what make us different. We've got an active community of hundreds and hundreds of card counters who really want to see each other succeed."
If you're looking to take your game to new heights Blackjackapprenticeship is worth giving a long look. And in case you were wondering; yes, Jones and Crawford operate the site according to Christian principles.
Click here to read more about Blackjackapprenticeship and Advantage Play LLC