"Bond King" Talks About His Passion for Blackjack
A top businessman said playing blackjack and learning card counting strategy has taught him a lot about how to "beat the system".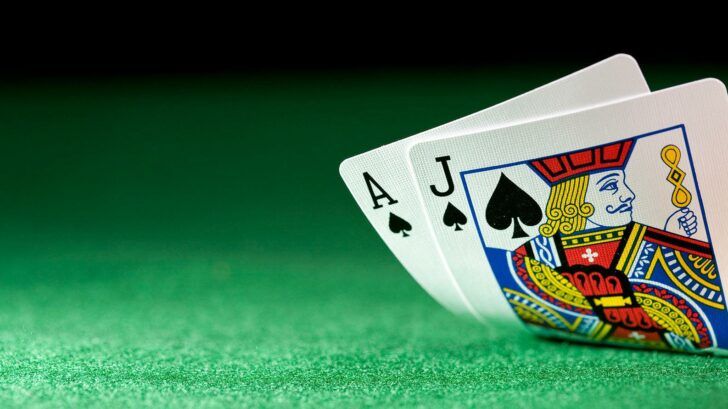 A famous American business investor talks about how he enjoyed the "sense of risk" he got from playing blackjack.
Bill Gross was dubbed "bond king", because he managed the world's largest bond fund. In 1966, he started out for Las Vegas with nothing but $2,000 in his pocket, after graduating from Duke University and getting his diploma in psychology.
The man learned everything he needed to know about card counting systems at the blackjack tables in Sin City. He trained his new skill over four months, practicing for up to 16 hours every day. This got him kicked out of some of the largest and most popular casinos on the Strip, but it also helped him turn his $2,000 into $10,000.
First, an education…
Gross was born in Middletown, Ohio, in 1943. When he turned 24 years old, Gross joined the military and became – as he describes it – a "24-year-old baby-faced naval officer". He was sent to fight in Vietnam.
"I sweated bullets, even if I didn't fire many, and there was blood on my hands in a figurative if not a literal sense," he wrote in a newspaper column.
After completing his military service, Gross moved forward to get an education. He attended business school at the University of California in Los Angeles. However, if you ask him he'll tell you that university is actually over-rated.
"A mind is a precious thing to waste, so why are millions of America's students wasting theirs by going to college?" he once wrote in an investment column. "An undergraduate education is primarily a four-year vacation interrupted by periodic bouts of cramming or Google plagiarizing," he added.
A former student at Duke University, he is still one of the biggest donors the institution ever had, after a contribution of $23.5 million in 2005.
…then, a career
When he finished business school, Gross got a job at Pacific Mutual Life in Los Angeles and started his career as an investment analyst. But after a while he felt like it was time to take a step forward, so he founded his own firm Pacific Investment Management Company (Pimco).
A small company started with friends Jim Muzzy and Bill Podlich in 1971, Pimco had $12 million worth of assets under management in the beginning. Now it manages $1.97 trillion, and though it has grown into a major company, it hasn't been doing so well recently.
Business has been slow and struggling with investor withdrawals, a regulatory investigation and problems with Mohamed El-Erian, who left the firm out of the blue earlier in May, after his 10-year-old daughter wrote a list of the 22 important moments he had missed out on.
Raymond Watson, one of Gross' former colleagues from his early days at Pacific Mutual, described him as "not the typical Wall Street guy who's so full of himself that you get turned off". "He doesn't say, 'I know what the bond market will do'. It's more like, 'Here's what I believe might happen- but I've been wrong before,'" he added.
Apart from having a great business sense, Gross is also a skilled gamblers and a passionate philatelist. He is the proud owner of one of the largest stamp collections in the world, and the Smithsonian National Postal Museum has even opened a stamp gallery named after him, in September last year.
In 2013 he made $9 million auctioning off a collection of British stamps. All proceeds were donated to Doctors Without Borders.
The risk factor
Gross, who is now personally worth $2.3 billion according to Forbes Magazine's latest Billionaire's list, says he has learned a great deal from playing blackjack. While the game has little to do with business, it often appeals to people who enjoy a challenge and who know how to apply smart strategies to win.
"My early blackjack career taught me several things," he said in an interview published online. "The first is that if you apply yourself with a lot of hard work and mathematical prowess you can beat the system."
He said playing casino games in Las Vegas gave him a "sense of risk", which he saw as unusual at that time. It also taught him that it's better to avoid placing too many high-stakes wagers, as this would end up costing him the long run.
"Although the odds were many times in my favor, if you took too much leverage and had too much debt then the house of cards will come tumbling down," the man explained.