6 Best Casinos in Macau for Winning at Blackjack
Macau luxury casinos like the Wynn Macau and Venetian Macau are some of the best in the world for winning at blackjack.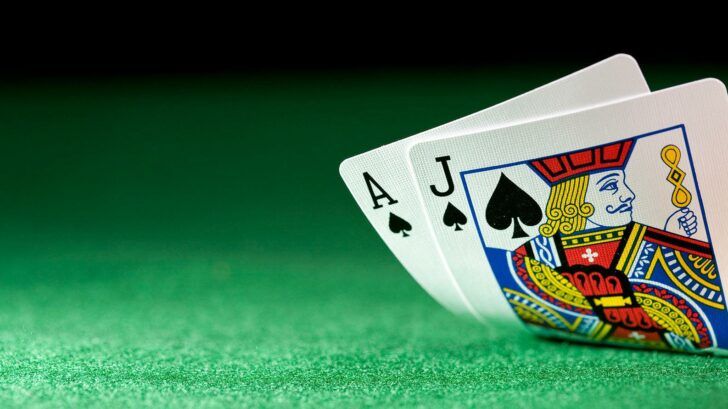 Macau is known for baccarat, but it also has some of the best blackjack tables in the world. If you ever find yourself in this fantastic city check out a few casinos on this list.
Forget about Las Vegas. The Chinese city of Macau (formerly a Portuguese colony) is now the world's gambling center. In 2013 its 30-some casinos pulled in a combined $45.2 billion in revenue, utterly dwarfing the $6.2 billion done by Vegas.
And much of Macau's gambling billions come from players laying down massive bets on baccarat, the game of choice for thousands of wealthy Chinese gamblers. However, blackjack is day-by-day gaining a bigger following in Macau.
Casinos are investing in more tables as more gamblers across Asia are taking an interest in the game. Here are some of the best places in Macau to play this fantastic table game.
Wynn Macau
Las Vegas casino mogul Steve Wynn has built one of Macau's biggest and most luxurious casinos, which also happens to be one of the places in the city most conducive to winning at blackjack.
The most player-friendly blackjack table at the Wynn has a house edge of only .09 percent, one of the lowest you'll see anywhere on Earth! Dealers stand on soft 17s!
You must be wondering: "there's a catch. No casino would offer the player almost even odds. What's the deal?"There is a catch is that the minimum bet is HKD 1,000 (about $128).
This is the best blackjack table in Macau, and maybe anywhere, but it is high-rollers only. However, the Wynn offers lower stakes tables with higher house edges. Whatever your budget, there is something for you.
Venetian Macau
Never to be outdone by his friend and rival Steve Wynn, Sands China chairman and CEO Sheldon Adelson has also put up one of the grandest casinos in a city known for glitz, glamour and limitless piles of money.
The Venetian features a high limit ($128) table with a very inviting house edge of .16 percent, better than many you'll find outside of the Wynn and a few others. If that bet size is a little outside of your budget, there are also hundreds of tables offering hands starting at $39.
And if you're looking to take a break from the blackjack table, the Venetian is known as Macau's premier entertainment venue, having hosted star-powered acts like Beyonce and Lady Gaga.
The City of Dreams
This not-so -modestly named mega casino is everything it claims to be: an absolutely stunning miracle of human design and engineering available only to those carrying very large sums of money.
While many Macau casinos have warmed up to mass market gamblers, "the city" remains high-rollers only. You won't find many tables with limits under $128, but the house edge on these upper limit tables is a favorable .16 percent.
As for overall amenities, the City of Dreams includes three hotels and a total of 1,400 rooms, and the House of Dancing Water show directed by Franco Dragone is one of the best entertainment attractions in the entire city.
The Grand Lisboa
The 12-story Grand Lisboa is a city icon, built in 1970 by Lawrence Ho long before Macau was opened up to foreign casino investors. It has become a mainstay due to its architectural brilliance as well as its willingness to open its doors to mass market gamblers.
The Lisboa isn't a huge casino by the standards of the day, but it features enough blackjack rules variations and minimum bet sizes to cater to almost any blackjack player.
There are tables as low as $6, albeit with a house edge of .52 percent. But if you're a true higher roller, the upper limit blackjack tables have a house edge of only .16 percent and allow you to wager up to $380,000 per hand.
We truly mean it when we say that the Grand Lisboa has something for everyone, a feature which is lacking in most Macau casinos.
The MGM Grand Macau
This is one of several Vegas-style mega casinos in Macau, and offers the same player-friendly blackjack rules you'll find in the Wynn and Venetian Macau: dealer stands on soft 17, unlimited splits (including re-splitting aces) and early surrender is allowed.
The MGM offers an upper limit game with a house edge of only .09, tantalizingly low. For those looking to wager small amounts the house edges aren't too shabby either. The casino has hundreds of gaming tables, so there's no reason you shouldn't find what you're looking for.
Pharaoh's Palace
This is a little-known local casino located inside the Landmark Hotel, which probably wouldn't be known at all if not the for the unique blackjack rules variations offered there.
It has the same rules offered at most Macau casinos (see MGM Grand) but has a few interesting twists not seen anywhere else. For example, any time the player makes a five card hand they have half their bet returned automatically, unless the dealer shows an ace.
In addition, the player receives a tantalizing 3-1 payout on any three-card hand containing 777 or a suited 678. These rules are so good that Macau insiders claim that if one uses flawless basic strategy there is no house edge at all. Imagine what someone can do using a card counting system!