The Future of Online Blackjack? Try Multiplayer Tournament Blackjack Today!
If you think that online blackjack isn't social enough, think again. Multiplayer blackjack lets you use your blackjack strategy skills against other players in real time.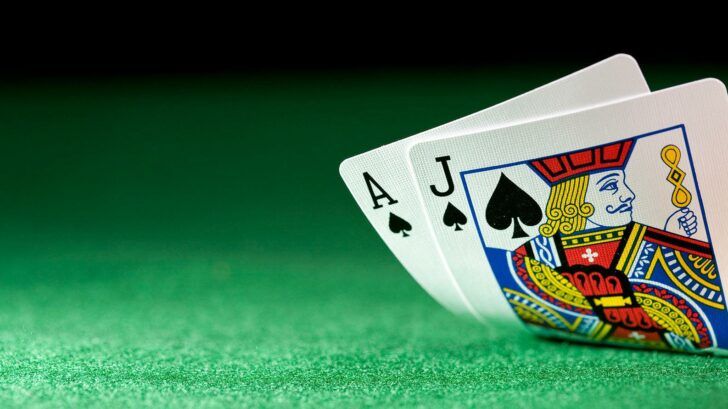 The internet blackjack game keeps innovating, and now players have the chance to play in exhilarating live blackjack tournaments.
If you're reading this, most likely you love to play online blackjack. Internet casinos have lots of great variants on the game with fun features and low house edges, and the bonuses that many of these sites offer make playing online more lucrative than visiting a land-based casino.
For some people, however, there is something missing in the online experience. The social aspect. Logging on to a desktop computer and placing wagers against a random number generator is not as stimulating as interacting with real people.
If you find yourself missing that personal contact and would prefer a more competitive atmosphere, there is a silver lining. Just as online poker industry has upped the excitement by offering promotional tournaments that allow players to win large sums of money playing against their peers, online blackjack sites now offer multiplayer blackjack.
Rather than simply sitting and playing hand after hand against a random number generator, multiplayer allows you to compete against other contestants for a grand prize. Only blackjack masters get to sit at the final table, and losers go home empty-handed.
How multiplayer blackjack works
Surprisingly simple but undeniably genius, this innovative version of the classic table game allows players to compete against each other. Each player buys in to the tournament for a certain amount of chips, then begins playing at a table with other players.
Each contestant plays against the dealer (or in this case, RNG) until he has run out of chips, at which time he is eliminated. The more you buy in, the longer you can last. The last man standing at each table advances to the next round, where he buys in again.
Gameplay continues like this until the final table, where players compete until everyone is fresh out of chips. At that point the winner takes 50% of the prize pool, the runner-up 30% and the third-place finish 20%.
Each tournament involves different buy ins, numbers of contestants, rounds and prize pools. Higher stakes and more contestants mean bigger payouts, so these tournaments can be very lucrative for expert blackjack strategy players.
Use basic blackjack strategy to your advantage
To be fair, players literally play hands against a computerized dealer rather than compete head-to-head. That's just the nature of the game. However, the competition is real and can get very fierce. The best players at each table eliminate the worst players.
And because only the top three finishers take home a cash prize, the thrill of fighting for a top finish is exhilarating. There is no coming out even, only winning big or losing altogether.
Sites have live chat features allowing players to communicate with each other while playing, just as online poker tables have. This is a way for experienced players to share helpful feedback with their less-savvy counterparts or for competitors to trashtalk each other.
The social aspect of multiplayer blackjack tournaments is one of the most fun features, and this innovation is truly what makes online multiplayer the future of internet blackjack.
What many like about it, is that the final payout is determined by a variable prize pool. The more people buy in with, the bigger the payout. Multiplayer tournaments are set at different minimum buy ins, catering to players who prefer lower or higher stakes pay.
Another feature that many players love is the role that house edge plays in multiplayer blackjack. Using a card counting system is usually not possible in online blackjack, so it's tough to gain an outright advantage over the house.
But in multiplayer blackjack that is a non-issue. One doesn't need to consistently beat the house to win money, they just need to beat the house more often than everyone else at the table. If you are a very strong basic strategy player you can be successful in multiplayer tournaments, regardless of your counting abilities.
Where to find the best multiplayer tournaments online
More and more online casino sites are offering blackjack tournaments these days, so it isn't difficult to find one that suits your skill level and bankroll.
But as in all things, some are better than others. Bet365 offers some of the most popular tournaments on the web for blackjack players; you can play from your desktop as well as on Apple and Android devices.
We recommend that you give Bovada a chance as well. This top-notch online casino offers multiplayer tournaments at various stakes and the popular "Blackjack Sundays" promotion, which allows players to win bonuses and enter special promotional tournaments each Sunday.
BetVictor is another reputable online casino site with high-quality multiplayer blackjack tournaments. It's mobile app is also considered by many to be the best in the industry. You really can't go wrong; all you need to do is take the time to find a tournament that best fits your preferences.