Live Anytime Anyplace: The Best Mobile Live Dealer Games on the Market Today
Mobile casino gambling is being increasingly driven by live dealer games.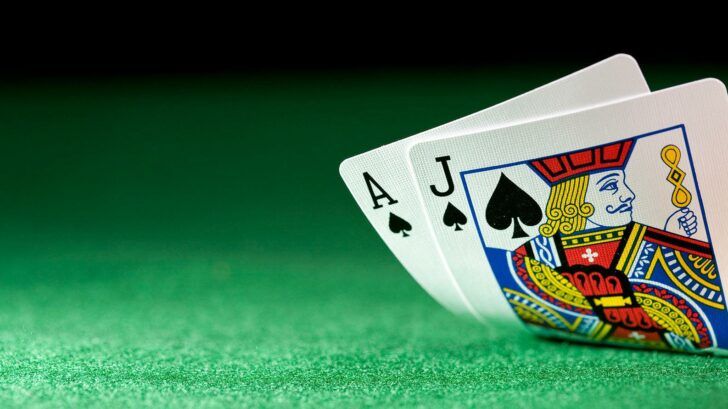 Anytime anyplace
Mobile live dealer games combine the best of both worlds. With first-rate convenience and great bonuses coupled with realistic games and delightful dealers, what's not to like?
The gambling biz is all about trends. Keeping up means staying alive, so game developers as well as online and land-based casinos are always looking for the next big thing. In case you haven't noticed, iGaming is the big thing.
But within the sector, mobile gaming and live dealer games are absolutely booming. While mobile's market share still pales in comparison to the fixed online platform, the convenience and growing device quality coupled with low prices make the rise of mobile unstoppable.
As for live dealer games, they provide the perfect blend of casino authenticity and the convenience of playing from home. They aren't exactly the Vegas experience, but they're the closest thing you'll find in iGaming. Make these games available on a mobile device, and you've got a surefire recipe for success.
Most casino table games are available in live dealer formats these days. Lets take a look at some of the best:
Live Dealer Baccarat
Baccarat has long been the preferred choice of European aristocrats and Asian oligarchs, not to mention James Bond himself. The classic game of chance is synonymous with wealth and power. Last year it overtook blackjack as the largest table game revenue-maker in Las Vegas, largely on the back of VIP whales.
But now the game is available to anyone with a mobile device! You can play live dealer baccarat with a variety of apps on a variety of platforms, including iOS and Android casinos. You will feel like a high-roller placing large bets on cards dealt by stunningly beautiful (and human!) live dealers. But you won't even need to change out of your pajamas.
Live Dealer Blackjack
The live dealer version of this casino classic is popular for its relative authenticity as well as the simple fact that it doesn't use a random number generator (RNG). While regulated online casinos test them to ensure fair play, some serious players distrust these machines (which deal the cards according to a mathematical formula).
Some use live dealer games because they feel that they can utilize a card counting system. Dealers usually reshuffle after half of the cards (usually four packs) have been dealt, so counting isn't easy. But someone skilled in the trade can still tip the edge in their favor, at least more so than in a standard online blackjack game.
In short, mobile live dealer combines all of the best aspects of blackjack: physically appealing casino girls, the convenience of playing anywhere, and the possibility of counting. The way we see it, there's no reason not to play.
Live Dealer Roulette
This casino classic carries a high house edge (roughly 17 percent in the double-zero American version) so people usually play for the ambience. Pop culture is full of images of handsome tuxedo-clad men walking up to the roulette wheel and playing huge bets while others crowd around the table to observe.
The live mobile version is great for newcomers to the game, as it has made it available to many who haven't had the opportunity to play in a land-based casino. In addition to expanding access, the live version (like other live games) allows the player to interact with the dealer as well as other players. Given that the dealer is probably a gorgeous woman under the age of 25, that's nothing to downplay!
Another great advantage to live roulette games is that they offer bonuses that you certainly won't find in a land-based casino. Most mobile casino gambling apps offer signup bonuses, deposit bonuses and free spins. Interested yet? We thought so.
Live Texas Hold'Em
Can't get your buddies together this evening but don't want to drive all the way to a land-based casino or play in a simulated poker room? You're in luck. Live Hold'Em is as close to the real thing as possible but allows you to play from anywhere. Your bathroom, the public library, wherever you want.
The game is played exactly like in a real in-person game, with some featuring as many as eight players. The differences? The convenience, the beautiful dealers (I guarantee they are more attractive then your beer-bellied buddy who usually slings the cards), and player-friendly bonuses that you won't find in any land-based poker room.
Like in live blackjack, many players prefer this version of poker because the cards aren't dealt from an RNG. You can watch the dealer shuffle and deal the cards via live stream. While we don't think that regulated casinos rig the machines in their favor, wanting to be sure is understandable.