The Blackjack Hall of Fame
We take a look at the blackjack hall of fame and some of its illustrious inductees who have done so much to push the game forward over the years.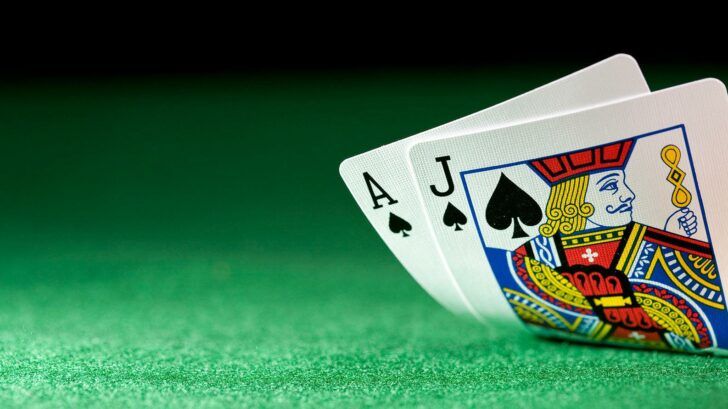 BJ Hall of Fame
The blackjack hall of fame is comprised of the very best players and experts the game has to offer, but none of them are allowed to play where their picture hangs.
Picture the scene, Michael Jordan steps up at a ceremony to mark his entry into the Naismith Memorial Basketball hall of fame, they present him with a certificate in a frame, someone shakes his hand, camera flashes illuminate him like he's under a strobe light as he reveals his exhibit and then, as the numerous attendees fall silent, Michael Jordan speaks clearly into the microphone and promises never to play basketball ever again in Massachusetts.
Of course that's not what happened in 2009, because no hall of fame would require its inductees to cease doing what they're being inducted into a hall of fame for doing. Well… none except the Blackjack hall of fame, which sort of does. Now this doesn't make the blackjack hall of fame as weird as Ohio's National Cleveland-Style Polka hall of fame (actually real, do visit next time you're in Euclid) or as dull as the Insurance hall of fame that adds a touch of class to Alabama University's campus, but it does make it odd.
Hall Of Fame For Blackjack Players
• Authors, experts and professionals
• Advantage players, card counters and ace chasers
• Blackjack history's winners
Inductees are recorded on the premises of San Diego's Barona Casino where they receive a lifetime's complimentary room, with meals and drinks included, if they just promise never to play blackjack in the Barona Casino. Now you might well wonder why it is a place dedicating wall space to celebrating blackjack players doesn't actually want any of those blackjack players to play blackjack, well a quick look at the list of inductees might give us a clue.
Too Lucky Seven
The original 7 hall of famers were chosen by votes from both the public (via that internet thing you've heard so much about) and selected players and experts who attended the Max Rubin hosted "Blackjack Ball". Amongst them were Edward O Throp who wrote "Beat the Dealer" detailing card counting systems, as well as Ken Uston, Al Francesco, and Tommy Hyland who were all pioneers and exponents of blackjack team play, the latter managing one of the most long lived blackjack teams.
The other three of those original seven were Stanford Wong who popularized the strategy of only wagering when the count was in favour of the player (and why so many blackjack tables have a sign denying entry to a game mid-shoe), Arnold Snyder, author and editor of Blackjack Forum which discusses all sorts of advantage play, and Peter Griffin the mathematician who authored "The Theory of Blackjack" on which much of it is based.
Notice anything? That's right. If there were seven people on the planet you didn't want in your casino at the blackjack tables, it's this lot. It's almost enough to make you wonder if the casino didn't host the hall of fame just so their pictures were somewhere the staff could study them on a daily basis. Whatever the motivation, in the years since that first induction in 2002 others have joined this illustrious list, and the underlying theme has continued.
Counter Culture
Computer users and analysts Keith Taft, Julian Braun, and James Grosjean are all in for their "work" in the field, Lawrence Revere the author of "Playing Blackjack as a Business" is there, as is Max Rubin himself for his work in optimizing casino comps. John Chang the one time manager of the MIT blackjack team is there too as are the "Four Horsemen Of Aberdeen" who were inducted as a collective unit for their now legendary pioneering work.
Whilst in the army during the 1950s, and armed only with simple desk calculators, these four, Roger Baldwin, Wilbert Cantey, Herbet Maisel and James McDermott, discovered that using smart strategies and advantage betting one could reduce the house edge in blackjack to almost zero, and that splitting eights was less costly than playing them as 16 paired together. They even had their work published in the Journal of the American Statistical Association.
The rest, as you might imagine, are blackjack experts, professional blackjack players, and, since 2013, a lawyer that specializes in lawsuits brought by players against casinos – which perhaps reflects the fact that since 2006 members of the hall of fame alone get to choose who joins them. So this then the blackjack hall of fame, and why they're banned from playing in the one place that celebrates them. It's because they're just too good at the tables to cost the casino more in comps.