How Virtual Cops Are Keeping Online Gamblers Safe and Sound
It's important for online blackjack and mobile casino software users to take steps to protect their information online.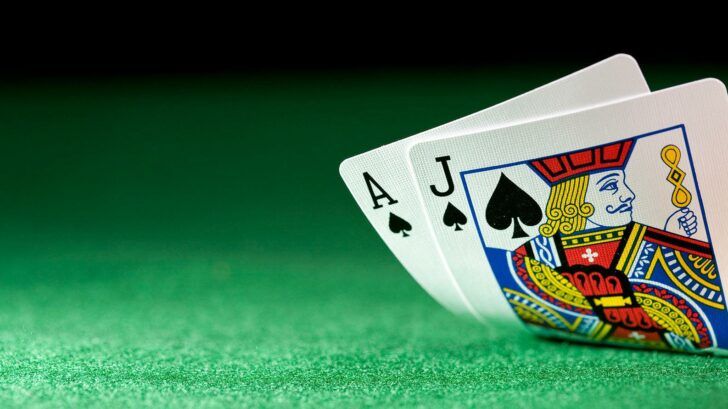 As more business is conducted online, more opportunities for crime and fraud occur there as well. Remember the men and women who keep you safe while you gamble online.
In any industry dealing in large sums of money, security is paramount. The business operator must protect itself against fraud and theft, protect its customers from each other, and defend customers from outside troublemakers. And that goes double for e-commerce like internet gambling and betting.
More and more casino and sportsbetting services are conducted over the internet. That makes things a lot more convenient for customers like me and you, but it has also opened a floodgate of opportunities for cyberspace criminals.
So any reputable online casino or sportsbetting site has invested in top-notch security software as well as hired contractors to run their security systems and come up with fixes when problems do arise. Mobile casino software is also heavy on the security these days.
Cybersecurity is like indoor plumbing; everyone relies on it, but no one gives a damn about it until it breaks down. We should all tip our caps to the ingenious men and women working behind the scenes to keep us safe while we play online blackjack.
The endless electronic threats
The virtual cops policing the web don't get any of the publicity received by the forces fighting terrorism, organized crime and other security threats, but their jobs are just as important and the threats they protect us against are just as real.
All in a day's work virtual cops work to stop bugs, data encryption programs, increasingly sophisticated hackers, fraud (both against online casinos and individual customers), and worst of all, IDENTITY THEFT.
Nothing strikes fear in the heart of an online gambler quite like the idea that someone can steal their bank information, assume their identity and buy thousands of dollars worth of Justin Beiber memorabilia, sex toys and Crocodile Hunter DVDs. Luckily security experts are working to prevent that.
Earlier this year the dreaded heartbleed bug swept across cyberspace, potentially leaving the personal details of millions of internet users at risk.
The bug was discovered in April and led to a wave of panic among internet users worldwide. A professor at the University of Michigan, J. Alex Halderman, reported that his server had attracted an unusually high number of attacks, leading him to believe that cyber criminals were attacking large swaths of the internet.
As it turned out, Halderman's discovery was the result of heartbleed, a flaw in OpenSSL data encryption software. The bug allowed "attackers to eavesdrop on communications, steal data directly from the services and users and to impersonate services and users."
Virtual cops come to the rescue
Luckily for everyone involved, cyber security experts were able to swoop in and patch the leak without massive damage being done. Website operators installed fixed versions of OpenSSL software, and while all compromised authentication material had to be replaced, the whole ordeal was a small price to pay for better security going forward.
The cyber security firm Errata Security was instrumental in patching the leak opened by the Heartbleed bug, but warned that some hackers may have been able to view information for months before the bug was discovered.
Some of the companies providing this vital service are Gamasutra and Viaden, among countless others.
These security contractors make sure that databases are protected from bugs and hacks as well as weed out cheating players.
Some of the techniques these firms use include employing firewalls to keep out harmful viruses and hacks, running regular stress tests to ensure that data encryption programs are doing their jobs, and working to promptly patch up leaks when they do occur.
Keep calm and gamble on
Despite all of the potential threats, in truth surfing the web has never been safer. Cyber defense contractors are becoming ever more sophisticated, government regulators are demanding that online casino, betting and poker sites hold themselves to strict standards and utilize the most state-of-the-art technology.
In an ironic twist heartbleed was a good thing for cybersecurity. Experts like Robert Merkel argued that it allowed to proliferate because not enough website operators tested their SSL data encryption programs before implementing them, a lesson which government regulators have taken to heart.
But while much is being done to keep you safe online, the first line of defense remains yourself. Make sure that your computer's virus protection is always up-to-date, and never give money to anyone online unless you're certain of their trustworthiness.
When gambling online, always be sure to check each site's security certificate and regulatory information. Sites regulated in the UK, Canada and "white list" jurisdictions like Malta, Gibraltar and the Isle of Man are known for being reputable. Our site contains a comprehensive list of reputable blackjack casinos online.
While virtual cops are the best that cyberspace has to offer, they can't do their jobs effectively if internet users like you and me don't chip in by doing our part.