Will Sports Gambling Compete With Blackjack In Atlantic City And Assist A President Christie?
Gambling will be a major issue for a Chris Christie run at the White House but he may have a new ally in the shape of Adam Silver, commissioner of the NBA.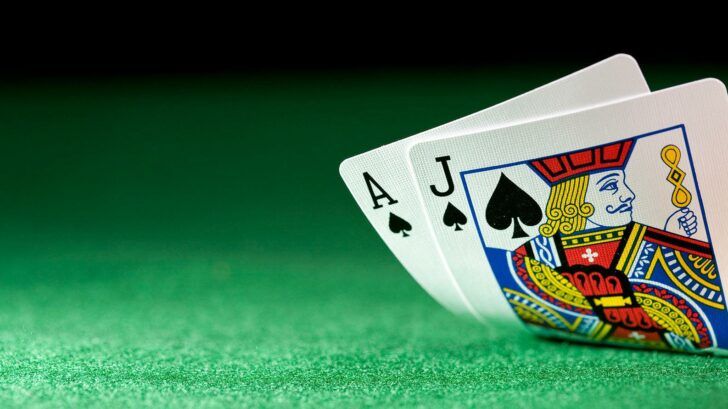 With political heavyweight Chris Christie considering a run at the White House the chances of reviving Atlantic City may have been boosted, but is it too little, too late?
The low turn out at the recent midterm elections gave rise to the largest Republican win in forty years, but they know it's a very different game going into 2016 and it starts with choosing a candidate. Many of the current Republican front runners are somewhat tarnished characters, Jebb Bush because of his family, Marco Rubio because of his Tea Party connections and Rand Paul because… well… because he's Rand Paul. High up in this category of flawed possibilities is Chris Christie.
Whilst Jebb Bush is at 11/2 to take the Republican nomination, the governor of New Jersey is sitting further back on 6/1 with Rubio and Paul squeezed between at 5/1. What should be an easy ride for the big man who managed enough bi-partisanship to look human and yet still managed to retain some appeal to the Republican base, is set to be anything but, and beyond the rather petty name-calling of the Bridge Gate scandal, it'll be his record that he runs against.
Will Adam Silver Save Chris Christie?
• NBA commissioner shares pro stance on legalized sports gambling
• Christie's run in 2016 may depend on success of Atlantic City
• Mobile casino gambling yet to make tax revenue increase promised
Governor Christie has been somewhat unfortunate in that he represents a State that had for so long held a jewel in its crown that has now become just one of many glittering attractions not just in New Jersey but across the entire north east. The Atlantic City casino closures that saw so many blackjack cards simply fail to be dealt anymore, will be hung around his neck whether he can actually be held to blame for this change in economic circumstances or not.
Obviously part of that stems from the fact he was willing to stake his political fortunes on the casino industry in Atlantic City in the first place. The glamorous nature of casinos making for a sparkling backdrop for Christie, and perhaps he shouldn't have taken that gamble, but he did, and he lost, and now the unemployment and economic collapse upon which Atlantic City teeters daily is now irrevocably chained to the would-be President.
Christie Has A Problem In Atlantic City
The closure of a casino which he himself had praised for being a symbol of the economic rejuvenation of the city was perhaps the bitterest pill if only because the causes were so far beyond his control. The loss of the Revel due in no small way to the increased ability of those in neighboring states to try out their new card counting system far nearer to home than the bright lights of Atlantic City. As casinos spread across the north east revenues were bound to fall as overall participation didn't rise.
Participation rates still remain relatively level and yet more casinos are being built, some even wanting new casinos in New Jersey, which will mean revenues per casino are bound to fall yet further, and what will that do for the 8 remaining casinos in Atlantic City, and what will Atlantic City's future hold for Chris Christie? The fact is, whatever happens, barring a miracle of economic growth in the area, Atlantic City will be flung at Christie by his opponents regardless.
This is perhaps compounded as solid ammunition against the well-padded candidate by his continued support for gambling in nearly all its forms, legalizing online gambling in the state in late 2013 this year going to court to get sports gambling at racetracks legalized. Perhaps cognizant of the fact he's tarred with the brush already, Chris Christie is doing all he can to restore Atlantic City to some form of success prior to his 2016 run and those against legalization of sports gambling know it.
"Any governor," says political scientist Ross Baker of Rutgers University, "running for president wants to be able to point to successes in his state. Christie has a problem in Atlantic City". This is attested to by the Director of the Center for Gaming Research David Schwartz who agrees; "For 30 years gambling alone was a strong enough lure to bring people to Atlantic City. Now facing competition, gambling can no longer be relied upon as that lure."
Too Little, Too Late
This is a bit of a shame for Christie as the climate on gambling in the US, especially sports gambling, is beginning to change, it's just changing a bit too late for the large New Jersey governor. Sports gambling has long been opposed by the major sporting monopolies. The NHL, NFL and NBA have all staunchly been opposed to sports gambling being allowed beyond the confines of Vegas for many years, usually citing the negative influence that much money might have on their games.
This has become a risible position of late. Professional sports have been rocked by point shaving, domestic violence and drug abuse scandals for several years now and the decline in interest is beginning to show. Last week more people watched "The Walking Dead" than the football, for the second week in a row, and believe me, "The Walking Dead" isn't that good. Sports faces a need to clean up its act, and re-engage with fans, and gambling might be part of that.
Adam Silver, the forward thinking NBA commissioner, has, with his characteristic surefooted political savvy, put forward his support for the legalization of sports gambling in America in an opinion piece again recently stating quite flatly "…the laws on sports betting should be changed. Congress should adopt a federal framework that allows states to authorize betting on professional sports, subject to strict regulatory requirements and technological safeguards."
For the chief of a professional sport to come out so clearly on the side of legalization is a huge boost to those who wish to see it happen, albeit it at a moment when the Mr. Silver and the league was facing a possible labor strike. His political footing and timing aside this new stance by the NBA may well lead to other sports following, and their united call might yet see sports betting legalized in the US. Sadly however this is unlikely to happen soon enough to help Chris Christie who'll have to find other smart strategies to restore Atlantic City to the success he needs it to be if he wants to be President.