Will Windows Mobile Gambling Overtake Android and Apple?
Windows mobile casinos will take on an increasing role in the global iGaming business.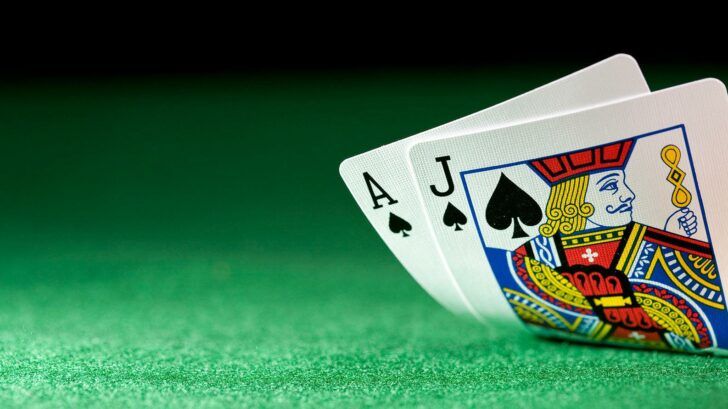 Windows to overtake?
The Windows operating system currently stands third in the global pecking order but it is making serious moves to improve its position.
The Android platform is currently the world leader in mobile casino apps and total money wagered, maintaining a lead over competitors Windows and Apple. Apple mobile casino gambling is also booming, with the average user wagering more annually than the average Android user. However, the high retail price of the devices is an inherent constraint on growth.
The Windows platform is relatively new and has a lot of catching up to do. However, there a numerous reasons to believe Windows will become the world leader in mobile casino gambling within the next few years. We'll tell you why Windows is on the rise, and whether it has a chance to best its competitors.
The numbers
In 2013 Google's Android held a comfortable 78 percent of the smartphone market share in the last quarter of 2013, and TechCrunch reported that the majority of people upgrading from feature phones to smart phones opted for Android devices. It was followed by the low-volume but high-priced iOS, which recently signed a major deal with China Mobile to increase its presence in the world's most exciting market.
Windows came in third with only 3 percent of the global market share. The current figure is insignificant, but it rose by 46.7 percent over the year, a higher clip than Android's 40 percent and Apple's paltry 6.7 percent, and that came before Microsoft's landmark deal with Nokia.
Microsoft's recent purchase of Nokia
Last month Microsoft completed its long-in-the-works deal to purchase Nokia, paying $7.2 billion in total. The California tech giant will turn the Finland-based mobile phone manufacturer into a subsidiary, likely meaning that all Nokia phones will eventually use the Windows platform. The well-known "Lumia" trademark will also become the official property of Microsoft.
• Windows operating system currently stands behind iOS and industry-leading Android in the global pecking order
• However, a recently-completed deal to take over Nokia, including its manufacturing network, will increase the volume of phones using the Windows operating system
• Expect Windows to overtake iOS by 2016 but remain in second-place being Android, which shows no signs of slowing down
The significance of this move cannot be understated. Microsoft is relatively new to the smart phone game but has made big strides. Nokia currently stands as the world's second-largest manufacturer behind Samsung. Put the two together, and Microsoft is now the world's largest phone manufacturer.
Fully integrating Nokia into the Windows platform will take some time. While Lumia phones already use Windows, most of Nokia's phones don't. Microsoft execs have admitted that this will continue for some time, even as the company is pushing other manufacturers like Samsung to adopt its platform.
Windows will absorb 25,000 Nokia employees including some high-level managers and most of the company's manufacturing facilities. However, some facilities in India will remain independent and provide hardware to Microsoft on a contract basis. In addition to controlling the manufacture of 90 percent of phones using its operating system, Microsoft will own the Asha line of low-cost phones and the Nokia X series, which currently use Android.
Implications for the iGaming business
What does it mean for the future of Windows mobile casinos? Expect windows to take on an increasingly large market share because the deal allows them to provide software on more affordable phones. Android requires pretty sophisticated devices to run properly, and it goes without saying that iOS is expensive.
Putting Nokia's largely-affordable manufacturing network under the Microsoft umbrella means more phones using Windows, which means more casino apps and a larger iGaming market share for the Windows platform. It is expected that over time Nokia will ditch its Android phones and go exclusively with Windows. There is even speculation that Microsoft will can the Nokia brand and put all of its devices under "Windows Mobile."
Microsoft also recently announced plans to cut licensing fees by 70 percent, putting them in the $7-$9 range. Its two-fold strategy of switching Nokia phones over to its platform as well as providing incentive for external manufacturers to adopt Windows will undoubtedly result in a larger market share. Windows Mobile stands at third place, but don't expect it to rest in the doldrums.
Conclusion
We think that the Nokia deal spells only positive tidings for the Windows operating system. While some competing manufacturers may drop the platform, Microsoft now owns the world's largest manufacturing network, meaning more phones than ever before will adopt its platform.
We expect the Windows market share to overtake iOS by 2016, even considering Apple's recent deal with China Mobile. However, Android's current 78 percent share is too big to overcome in the near-term, especially considering that the Google juggernaut shows little sign of slowing down. If you gamble via mobile phone in 2016 there is a good chance that you will do it with a Windows app. But there is a better chance that you will do it with an Android casino app.