7 Most Badass Hip-hop Hits About Money
After presenting the best gambling songs, it's time to introduce you to the seven most badass hits about the life of the rich and famous.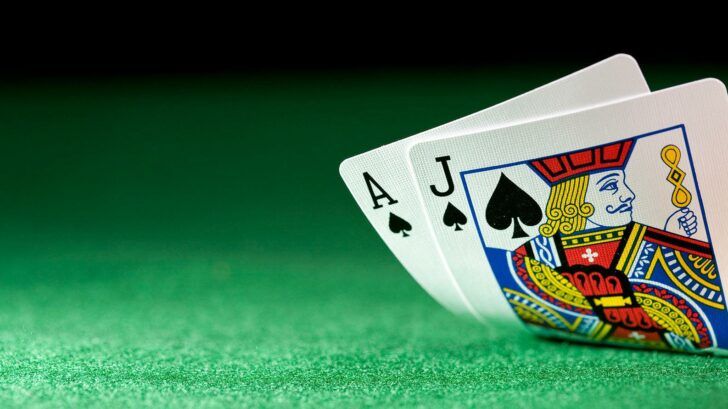 The boldest songs about what it is like to be rich.
Smart gamblers get rich. Filthy rich. While appearing in the Blackjack Hall of Fame might be an honor, having a fat bank account sounds even more appealing, because money comes with the power to say or do whatever you want.
A while ago, GamingZion introduced you to some of the best gambling songs to listen to while playing your favorite mobile casino. Now we're taking you through some of the most famous hip-hop songs about money.
These badass artists are the most famous rap rebels out there and their attitude has brought them fame and fortune. They're singing it out loud, from the top of their heaps of cash, while looking down on everyone else.
Here's the countdown to our top 7 most badass hip-hop hits about money:
7. Wale Feat. Rick Ross, Meek Mill & T Pain – "Bag Of Money"
Rick Ross starts his song by talking about – to put it very politely – how his wealth helps him in his relationship with the ladies. "I go and get it and I let her count it for me," he says. The rest of it is… certainly very descriptive and not suited for minors. But the general concept of it seems to be that money can give you a lot of power over women.
6. Lil Scrappy Feat. Ludacris – "Addicted To Money"
This is a rap duet about being "addicted to money". The artists dive right into it: "I can't stand to be without money, know what I'm talkin' bout?" they say.
Each of them takes turns singing about their lives and how they got rich. Lil Scrappy says he was "born makin' money", even though he "growed up in da hood", while Ludacris sings about how he's been a pimp his entire life and how he became addicted not only to money, but also to clothes and women.
5. Wiz Khalifa – "This Plane"
This song goes out to all the "lame niggas" and haters, as Wiz Khalifa seems to have a lot of enemies who don't like that he's "money affiliated". Even though "it's lonely at the top" – as he admits – the rapper prefers to be alone with his wealth instead of having bad company.
The way he describes it, nobody can blame him for it: "Valet bringing my cars, a waiter to bring me plates/Shrimp and Filet Mignon/We celebrate buyin' drinks/With a couple of broads, my niggas and who got love for me". Doesn't sound half bad!
4. The Notorious B.I.G. Featuring Puff Daddy & Ma$e – "Mo Money Mo Problems"
For every true fan of the genre, this song is a classic. It features two of the most famous artists of all time, who talk about the negative side of being rich. Of course, both Biggie and Puffy have been known to fully enjoy their wealth and fame, but this song looks at things from a different point of view: "I don't know what they want from me/It's like the more money we come across/The more problems we see."
The tune also includes a gambling reference from Ma$e: "We don't play around, it's a bet, lay it down."
3. Diddy Feat. The Notorious B.I.G., The Lox & Lil Kim – "All about the Benjamins"
We all know rappers like to show off their "Benjamins" – a slang for $100 bills and this is exactly what the song is about. It describes the lifestyle of the rich and famous, with "five carats on my hands wit the cuts".
Although one thing is not quite clear, why the "three course meals/Spaghetti, fettucini, and veal" mentioned in the song would define a life of luxury. We thought pasta was more of a modest dish.
2. Akon Feat. Lil Wayne & Young Jeezy – "I'm So Paid"
This is a good one. This guy is so rich, that he even claims he "sounds like money". "Number one hustla getting' money/Why you wanna count my money?/I'm a hustla don't need them/One of y'all, you see, I'm so paid," he goes on.
Then there's the popular "hater" motif, also present in the song: "I'd rather have them dollar bills rain on me/Than to let them haters come and make a name off me." We'd all rather have cash raining from on us, to be honest.
1. Brooklyn Funk Essentials – "I Got Cash"
This song gets the grand prize because of the attitude and boldness (expressed in a bunch of uncensored words which we consider highly inappropriate for this article). "I Got Cash" truly captures the essence of being filthy rich, which is the ability and audacity to not give a damn about what everyone thinks. Freedom of thought and expression are indeed priceless so listen to what these guys have to say: