The 7 Most Expensive Gambling Cities Worldwide
If you gamble in any of these seven pricy gambling hubs be certain to practice your casino strategy.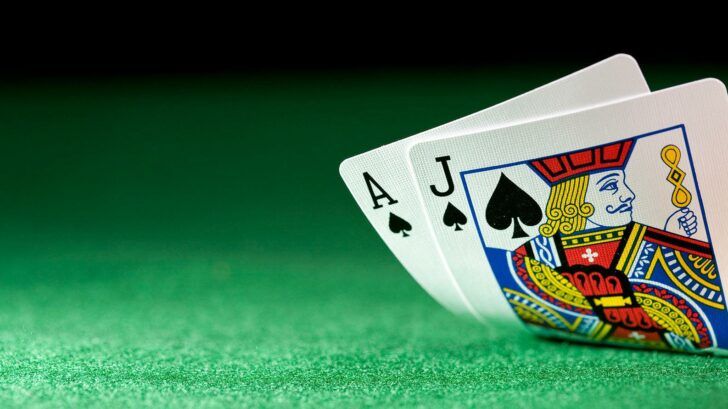 High-rollers alert! These posh locales are great for gambling and throwing down major cash.
Whether you're a Vegas casino strategy expert, a flush-with-cash Hong Kong banker or a European aristocrat looking to play baccarat with celebrities and millionaires, you are looking for only the most posh gambling venues. That comes with a price, but for a high-roller like you, it's a price you're willing to pay. This piece will introduce you to the seven highest-dollar gambling hubs in the world.
The South Asian Superstar: Singapore
Singapore is not only one of the world's priciest gambling hubs; the Economist listed it as the world's most expensive city in general. A strong currency, high energy prices and soaring rents made Singapore the most expensive of 131 cities surveyed. Luckily for locals, they tend to be very rich.
As for the gambling end of things, the Asian tiger is home to some of Asia's most plush casinos. Last year total gambling revenue for the city came in at $6 billion, just after Vegas and making it the world's third-largest market. It is home to the Resorts World Sentosa and the Marina Bay Sands, two of Asia's largest and swankiest gambling spots.
The Asian Las Vegas: Macau
Macau didn't crack the top five on the Economist list. However, it is one of Asia's most expensive cities. The autonomous Chinese city is densely-populated, wealthy and dependent on imports of energy, building materials and consumer goods. In addition, average inflation topped 5 percent last year. However, prices are still significantly lower than in Singapore.
Considering that Macau is far and away the world's leading casino hub, prices are quite reasonable. Last year the city's casino industry pulled in $45 billion in revenue and is home to five of the world's ten biggest casinos, including the gargantuan Sands Venetian Macau.
Europe's finest: Monte Carlo
The favorite of European royalty and aristocracy has long been Monte Carlo on the French Riviera. Sitting down to play baccarat or roulette one is likely to bump elbows with the world's wealthiest people. Of course, the opportunity to be seen in such an environment isn't cheap. Princess Grace Avenue is home to the most expensive real estate in the world, and food and energy are quite expensive as well.
As for the casinos, most Monte Carlo establishments are for high-rollers only. The Grand Casino de Monte Carlo is famous for its posh dress code and high minimum wagers. Visitors are advised to brush up on their casino table manners.
The jewel of the desert: Las Vegas
Calling Las Vegas one of the world's most expensive gambling cities requires some qualification, as it truly has something for everyone. You can make the experience as cheap or expensive as you want to, and living there is actually quite inexpensive, especially since the housing market crashed in 2008.
But focusing on the high-end casino market, Vegas is tough to beat. Global high-rollers still frequent the Vegas strip and throw down cash in classy establishments like the Wynn Las Vegas, Caesar's Palace and the Bellagio. And the CityCenter was the world's most expensive casino project ever, costing $9 billion to build. While high-stakes baccarat is becoming increasingly popular on the Strip, blackjack cards are still the biggest table game draw.
A tale of one city: Paris
The Economist report called Paris the world's second-most expensive city. High prices are driven by the slim availability of housing, high energy costs and high demand for food and entertainment. And while it doesn't top Monte Carlo in this regard, it is home to some of Europe's most famous casinos.
Paris is home to Avation Club de France on the Champs-Elysees, once an exclusive haunt of air force officers but now open to the general public. Baccarat and European-style roulette are the favorite games of high-rollers visiting Paris.
The hub down under: Sydney
Sydney came in at #5 on the Economist list of priciest cities worldwide. A large of that comes from the fact that most consumer goods are imported, and the cost of housing is astronomical. On the gambling side of things, Aussies absolutely love to gamble, having lost more money per capita than any other nation last year according to a separate Economist report.
Sydney is home to the Star Casino, Australia's second-largest casino and one of its most luxurious. In addition, there are smaller casinos available for less posh gamblers. But like everywhere in Australia, nothing comes cheap.
The Pacific newcomer: Manila
Adding the capital city of the Philippines makes this a very Pacific-centric list, reflecting overall economic growth and the popularity of gambling in the region. Manila is slightly misleading, as its not particularly expensive overall. But we included it because the casino market is absolutely exploding.
Last year casinos in the Philippines pulled in $2.5 billion in revenue, with government officials forecasting growth of $4.5 billion in 2014. Manila is home to some of the country's largest and most popular establishments, including the Tropicana, Hyatt and Resorts World Manila, the country's largest casino. In addition, the massive Solaire Resort Casino is expected to open in Manila Bay sometime this year.