How Apple Vs. Samsung Is Like a Game of Blackjack
Sometimes, real life can be a lot like gambling. Find out why the battle between Apple vs. Samsung resembles a game of blackjack.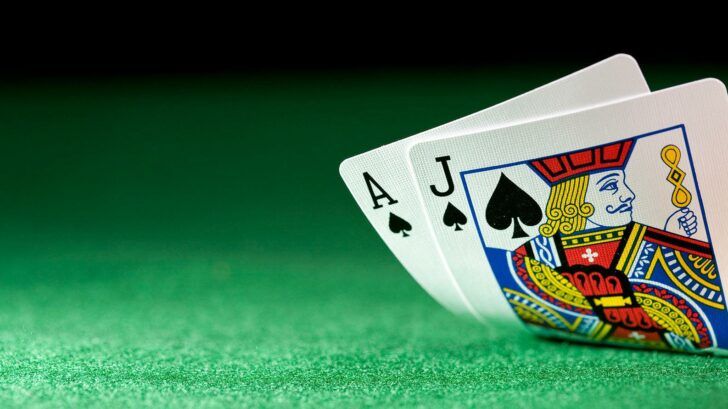 Apple vs. Samsung
What do the Apple vs. Samsung war and blackjack have in common? Find out here.
Apple's lawsuits against Samsung have been going on for years and things are just about to heat up, as the two phone developers had a new date in court at the end of March. Only one year has passed after the last argument was settled in front of a jury and the rival companies already got into a new dispute over smartphone and tablet patents.
Apple first sued its component supplier Samsung in April 2011, claiming that the company's Android phones and tablets infringed on its intellectual property. Since then, the two companies have been battling in court, blaming one another for technology theft, asking for huge financial compensations and even for certain products to be banned from the market.
Devices such as the Nexus S, Epic 4G, Galaxy S 4G and the Samsung Galaxy Tab were all named in the lawsuit. Here are 5 ways in which we believe the Apple vs. Samsung saga resembles a game of blackjack.
1) Stakes are high
Considering that the jury awarded Apple over $1 billion (from the initial $2 billion ask) in damages at its first verdict, there is definitely a lot at stake in this weird game or tech-jack. After several retrials ordered by US judges, the amount was lowered to $379.8 million, then $290 million.
This was just for the first lawsuit, which concerned Samsung's Captivate, Continuum, Droid Charge, Epic 4G, Exhibit 4G, Galaxy Prevail, Galaxy Tab, Gem, Indulge, Infuse 4G, Nexus S 4G, Replenish and Transform. In 2012, Apple filed a new lawsuit in American court, where it accused Samsung of violating its patent on 17 other products.
It was not just about the money, though. Apple also asked to have these devices removed from the market, which would mean an even bigger financial loss for the South Korean company.
2) Using strategy charts
Just like at a regular game of blackjack, knowing your strategy is essential. Apple went into this war fully armed with design patterns and no less than 193 screen shots showing various iPhone graphical user interfaces.
Four days before releasing its first ever iPhone, the company made sure to file a suite of 4 design patents, to cover every element of the revolutionary device's basic shape. A few months later, a massive color design patent followed. This document covered the many versions of the phone's user interface and was later used to claim that Samsung copied the Apple style.
If we're associating this battle with a card game, these screen shots would definitely represent Apple's blackjack strategy charts.
3) Hit until you win
The lawsuit has been going on for so long now that regular tech consumers can't really keep track of all the appeals and retrials anymore. In fact, if this were actually a casino game, it would probably be the longest blackjack tournament ever.
4) Splitting
In blackjack, when you get two of the same card number you get the option to split your cards. This suddenly gives you two chances to beat the dealer. Sounds like a great plan, right?
Well if we're comparing lawsuits to casino games, we might as well say that this is the rule Samsung applied here. In April 2011, the company counter-sued its rival and filed a web of federal complaints in Seoul, Tokyo and Mannheim, claiming that Apple infringed on its patents for mobile communication technologies. A couple more lawsuits followed in June 2011.
5) The Google side bet
Many casino games offer the option of making a side bet. Gamblers often use this option to increase their winnings, when they already have a good hand. Basically, it means you're placing an additional wager, along with your ongoing game of blackjack, generally when you already have pretty good chances of winning the first one.
With the new lawsuit that just started this March also involving engineers working for Google, many industry experts believe that Apple might just place a side bet with the internet company. Google employees will be called in as expert witnesses to take the stand in Samsung's defense and some say the whole case might turn into a proxy battle between Google and Apple.
So far, Apple hasn't had the courage to sue the internet company, but who knows what the future will bring? Things might get rough!
It looks like getting into the smartphone business is quite a lot like gambling. Or, at least in the case of Apple and Samsung. There can only be one winner and we're eager to find out who it will be.