Blackjack Tournament to Spread a Whopping $50,000 Around
A renowned land-based casino is offering $50,000 to the winners of its blackjack tournament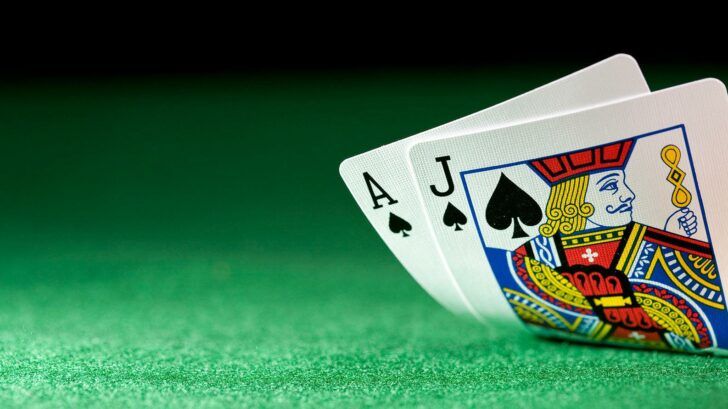 Blackjack tourney
$50,000 is up for grabs for Blackjack players this March
Mississippi is due to host a major blackjack competition in a few days time, according to casino gambling news across the internet. The Gold Strike Casino's $50,000 tournament will be played across St. Patrick's weekend in Tunica, Mississippi from the 16th to the 18th of March.
The Go For Green Black Jack Tournament is reported to be drawing huge interest across the state and internet, with the Director of Casino Operations at the Gold Strike Casino, Phil Hunter, commenting that "we're expecting a huge turnout for this event."
Unlike the last time the casino hosted a blackjack competition, this time the blackjack rules have been altered. Previously players went head to head with the dealer, with the player carrying the most chips victorious in the tournament. This time though, the tournament will be in a five round format, with a players entire table needing to be beaten to ensure progression to the next round. There will be a semi-final, and six players in the final.
First place in the competition will award $12,000 in cash, and $12,000 in table play. This equates to 48% of the prize pool. The remaining 52% of the prize pool is divided up into $14,000 for second, $6,000 for third, $3,500 for fourth, $1,500 for fifth and a grand for the player finishing in sixth place.
The minimum bet for each hand is said to be around $500, with $10,000 being the maximum. Standard blackjack rules are said to apply to the competition, and each player can re-buy for $100, and will have $25,000 per round. In a twist in the tale, the final fifteen minutes of the tournament will feature a wild card, spicing up the last moments of the blackjack cards rounds immensely.
Players can register for the tournament from the 16th of March from 5-8pm. Late registration will continue until noon on the 17th of March. Although most players will be wearing green for the St. Patrick's themed event, it is optional. Any players fancying their chances at blackjack, will know where to go, and the event is predicted to be a massive success for the casino.