Edward Thorpe – The Life And Times Of A Genius Blackjack Player
Edward O. Thorpe is not the type of person to have an idea and just let it go. So when he settled on the game play of blackjack as a means of testing mathematical theories, he was certain that a method of beating the house edge must exist, if only he could find it. With the help of some other mathematicians, he managed to crack the formula and invented several forms of counting cards. Unfortunately, none of these work today, as casinos were quick to wise up to these techniques and make changes.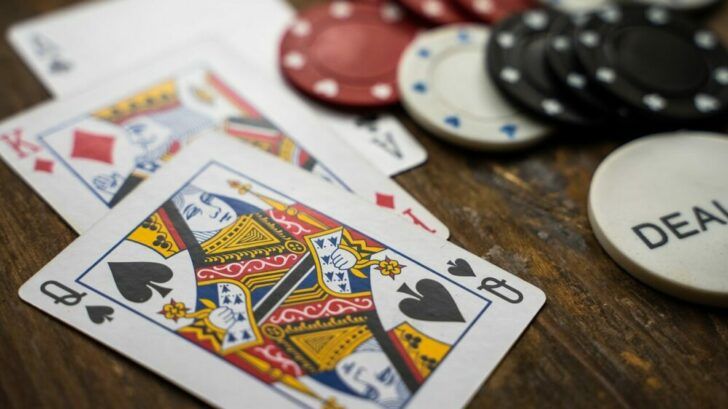 The Life And Times of Edward Thorpe
Most people have never heard of this name of Edward Thorpe. But if you happen to be a serious blackjack player or are involved with hedge fund management, then he'll be very familiar indeed. In reality he was a Titan in the gambling world. A true pioneer in many of the casino techniques we are all familiar with today.
Edward Thorpe: Early Years
"Ed" Thorpe was born in 1932 in Chicago,Illinois, to a father who was a World War I veteran. The father was a strong believer in giving his son a good education and a ground work of knowledge that could set his son up for a productive life. So good were the father's efforts, that by the age of seven, Ed could calculate the number of seconds in a year.
When the Second World War came around, Thorpe's father was once again called up, leaving Ed and his mother to struggle financially. She took a job at the local Douglas Aircraft, leaving the boy at home to his own devices for much of the time. But he was never bored and entertained himself by making explosives and playing chess with friends over the HAM radio. Ed's father survived the war and relocated the family to Lomita in California when Ed was 10 years of age. 
After leaving high school, Edward Thorpe was able to gain a place at the prestigious UCLA. In 1953 he received his bachelor's degree in physics, which was followed by a Master's in 1955. For his doctorate he wanted to study mathematics, in particular the maths associated with blackjack gambling. He was certain that games of chance could be beaten with the perfect blackjack strategies. In 1958 he got his PhD in mathematics and started work as a professor at MIT. He worked there until 1961, at which point he relocated to New Mexico State University where he taught mathematics until 1965.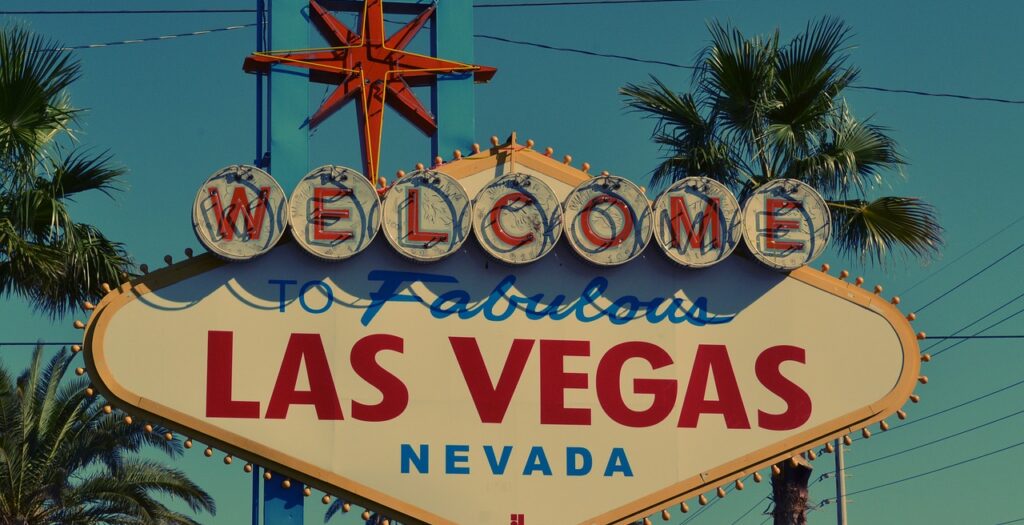 Using IBM's 704 Computer
Moving again, he went to teach at the University of California in Irvine from 1965 until 1977. Then he became professor of both mathematics and quantitative finance from 1977 till 1982. Thorpe continued with his interest in the mechanics of gambling and decided that the game of blackjack must have more to it than meets the eye. At weekends, he would go with his wife and visit Las Vegas to watch and study the game strategy and game play. Soon he would be wagering himself and discovered that his knowledge of mathematics was a huge help, with him more often than not emerging into the early morning light victorious. It was essentially free blackjack practice for him.
Luckily Edward Thorpe had access to an advanced computer, an IBM 704, which he could operate after teaching himself the computer language of FORTRAN. Another tool to help him on his blackjack beating quest was a copy of the famous formula called the "Kelly Criterion" that was developed by J.L. Kelly in 1956, as a surer means of playing the ideal wager size for every possible card combination. 
Soon he needed more hands on deck, so bought in another mathematician, Claude Shannon. Claude and his wife would accompany the Thorpe's to Las Vegas, and soon they had developed a tiny computer to gain an advantage over the casinos. In those days, there was little shuffling during a hand, meaning that counting cards was much easier. After a huge amount of research, Thorpe invented a number of different advantage play techniques. His best and most famous is the 10 Count System. 
The 10 Count System
It would be disingenuous to say that Edward Thorpe invented card counting. It had been going on for years. But he was the first to talk about it openly. Especially after he published his first book, "Beat The Dealer" in 1962. To that end, he's the person most associated with counting cards in the public eye. Ideally, this system is best when used with a single deck of cards. The idea is to only place bets when the house edge is reduced. Once the deck has been dealt, the counter will assign a numbering system to the cards. A 10 point card is assigned the value of -9, and all other cards have the value of +4. By keeping a running count, the player can get a good idea of when he has a better chance of winning, and then bet on that outcome. 
What's interesting is how both casino gamblers and the casinos themselves reacted to this system. When the casinos finally decided to put up features in the game play that would render card counting useless, there was a massive push back by casino players, who simply refused to play these games any more. Of course, for the casinos this meant a huge drop in revenue. In the end, the casinos gradually introduced multiple decks being dealt from the shoe. But it took years for this practice to be accepted by players.
Practice Makes Perfect
Now the time for research was over and it was time to put all these secret blackjack winning tips into practice at the casino blackjack tables. But Edward Thorpe lacked the funds to go gambling on such a large and serious level. Luckily for him he found a sponsor in the form of a mafia gangster called Manny Kimmel, who lent the professor $10,000. Thorpe's first stop was at the now closed, Harold's Club, where he won $500 within the first 15 minutes. He would end the night up $11,000, and never had to ask for money again. 
Figuring he would make more money in a large casino town, Thorpe moved to Las Vegas and started hitting the casinos hard. Unfortunately, casinos began to take note, and he was banned from many. Being ever resourceful, he took to wearing disguises, along with a notebook so that he would write down which disguise was used for each casino, so that he didn't make the mistake of wearing the same disguise twice to the same joint. At the same time, he put a baccarat team together who went on to enjoy some success.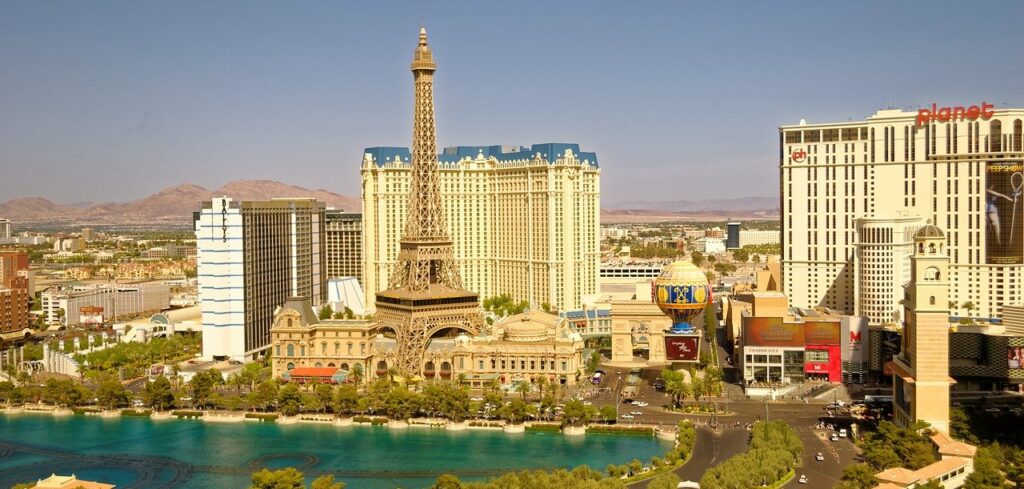 Beat The Dealer is Published
After being constantly bugged by other players for his methods, Edward Thorpe decided to reveal all in a book. And so Beat the Dealer was the result and it was much more than simply a beginners guide to blackjack. It sold an astounding 700,000 copies. Which for a book in a less than well known niche, was quite an achievement. It made the New York Times Best Seller List. After reading the book, many critics said that the feats, along with the techniques specified, were simply impossible. Thorpe was a little upset by these suggestions. So decided to refine his ideas yet further.
Meeting Julian Braun
One of the book's biggest fans was a computer programmer called Julian Braun, who wrote to Thorpe to request the program he had used when writing the book. Thorpe was happy to oblige. Braun set about refining Thorpe's work using a IBM 7044 mainframe computer. After running a blackjack simulation over 9 billion times, was able to distil a better and more accurate system than Thorpe's. In 1966, the book Beat The Dealer was republished with an update that included Braun's work. 
The Hi-Lo Counting System
As with all card counting techniques, this one also assigns values to different cards as follows:. 
This is the Hi-Lo system. The count of all the cards in the deck equals zero. Because high cards are more valuable, then their value is set to -1. Keep in mind that low cards will benefit the dealer, so they are valued at +1. So it follows that when the card count is high then there are more high cards in the remaining deck. And in that case, the gambler should start betting bigger wagers. For this system to function, you'll need to maintain 2 x accounts, a running count and a "true" count.
This latter amount is calculated by dividing the running count by the number of cards in the dealer's hand that have yet to be played. Today there's no casino in the world that plays blackjack with just a single deck of cards. A card counter can still estimate the number of decks still in the shoe. And then divide this by the running count. But it starts to get very complicated.
Edward Thorpe: Blackjack Hall Of Fame
The Blackjack Hall of Fame was created in 2002 and honours those who have contributed the most to the game of blackjack. There are 21 players, authors and casino owners who decide on those inducted. In its first such ceremony, Edward Thorpe was inducted into the Hall of Fame, along with Ken Uston and Stanford Wong, among others
We should point out, that though Thorpe certainly made a lot of money from his blackjack days, he is now mega-wealthy in his retirement years. This is thanks to his mathematics skilled being applied to the stock market.