Face Up 21 Rules and Strategy Chart
Learn the rules of Face Up 21 and download our strategy chart to maximize your chances at winning while playing at Raging Bull Casino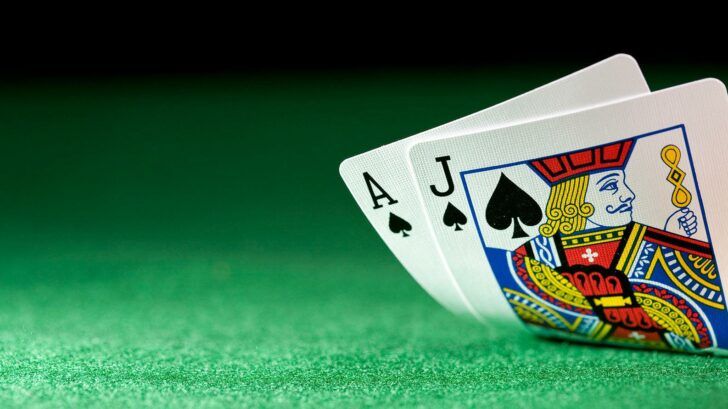 We collected everything that you must know before playing Face Up 21 at Raging Bull Casino. Don't forget to download the Face Up 21 Strategy Chart for even higher chances at winning.
The diversity of blackjack cannot be stressed enough. There're only a few card and table games that offer such wide-palette. With blackjack, there's something for every type of casino player: newbies, card sharks, and casual players. Face Up 21 is just one of the blackjack types that you can find at online casinos, yet it's a rather popular one.
What's so unique about this game? Most importantly, the fact that you can see both of the dealer's cards adds an additional twist to this blackjack type. The most widespread online version of Face Up 21 was developed by Real Time Gaming; you can find it Raging Bull Casino, among others. Therefore, we'll explore the rules and tricks for Real Time Gaming's Face UP 21.
Face Up 21 Strategy Chart
Face Up 21 is better known as Double Exposure Blackjack, but at most online casinos you'll find the game under both names. The goal in Face Up 21, as in classic blackjack, is to get as close to 21 points as possible. However, this blackjack variant allows you to double, even after splits or a tie, if your first two cards add up to a hard total of 9, 10, 11. Hard total in blackjack means a hand, which doesn't include an ace (10+2, 9+4, etc.) At the Real Time Gaming variant, you can also split to three hands, which is rather unusual in blackjack.
To boost your chances, we prepared a Face Up 21 Strategy Chart in pdf format that you can download for free. It's strongly advised that you use the strategy charts, since it can lower the house edge, and provide higher winnings.