Jackpot Finder Blacklists Bookmaker and BetCRIS for Non-Payment
Jackpot Finder blacklisted Bookmaker and BetCRIS for non-payment, unfair and deceptive business practices, retroactive contract changes and predatory payout requirements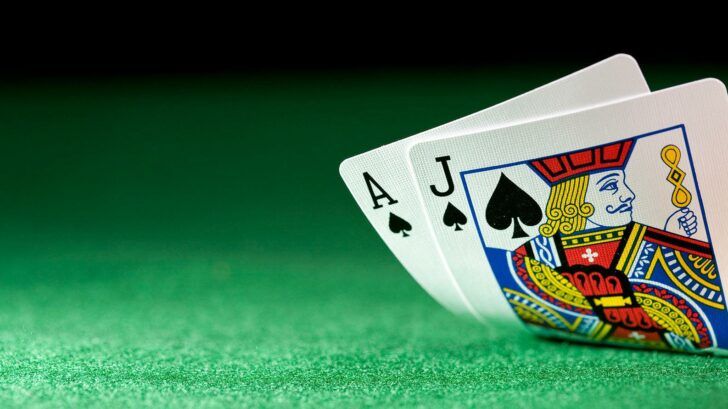 BlackjackChamp's sister site, JackpotFinder is officially blacklisting Bookmaker and BetCRIS for non-payment, predatory payout requirements, retroactive changes of contract and for unfair and deceptive business practices.
Jackpot Finder, a leading online gambling site directory, was created to help players find reputable and trustworthy businesses to gamble on the Internet. Jackpot Finder was launched in 2003, and through the years became one of the most comprehensive and respected online gambling guides.
Over the past 8 years, Jackpot Finder has never blacklisted online gambling establishments frivolously, impulsively or without due diligence. Prior to blacklisting and permanently dissolving an established business relationship, we make multiple attempts to settle all issues diplomatically and achieve a mutually beneficial resolution for all parties involved.
Blacklisted Websites
Bookmaker, Bookmaker Casino and Bookmaker Poker are online gambling websites which offer casino, poker and sports betting; are subsidiaries of BMX Entertainment Ltd. of Cyprus, and are licensed in Costa Rica.
BetCRIS, BetCRIS Casino and BetCRIS Poker are online gambling websites which offer casino, poker and sports betting; are subsidiaries of Townview Trading Ltd. of Malta, and are licensed in Costa Rica.
Bookmaker and BetCRIS are jointly owned, operating an affiliate program out of the same office space in Costa Rica, with the former focusing on U.S. clientele and the later on the remainder of the global market.
Summary
Since 2006, Jackpot Finder ('JPF') had an established affiliate business relationship with both BetCRIS.com and Bookmaker.com ('Blacklisted Websites'). When JPF signed up as an affiliate to promote the Blacklisted Websites, the Terms Of Service ('TOS') agreement did not contain a provision requiring a minimum number of active players during the last week of the payment cycle to trigger the releases of the commission payment.
A year ago, on April 5, 2010 was the first time that JPF became aware of the change in TOS by the Blacklisted Websites which occurred sometime over the course of the previous five years. Christine D, an affiliate employee emailed JPF that "Affiliates are required to have a minimum of 10 active players during the previous week to withdraw/transfer their earnings…but we will make an exception this time. In the future, you must have at least 6 active players in order to request a payout/transfer."
Between April 7-20 of 2011 Anthony Torres, an affiliate manager at the Blacklisted Websites, wrote to JPF in a jargon of a used car salesman or a boiler-room hustler that – "I want you to earn tons of cash. Lot a little but ALOT of cash. I'm doing this because I want to pay you…Since you have only averaged about 5 players and never higher than 8. I want you to get back to 8 active players for 2 straight weeks." The money owed to JPF according to the original TOS was now being withheld unless JPF performs never agreed upon tasks.
Anthony Torres asked JPF to "place (Bookmaker.com links) on your main page. Actually, paste us everywhere you can" so that the moneys owed to JPF would possibly be paid at some later date.
Anthony Torres wrote "I like your site but it's missing…" only to get caught in another lie, try to backtrack and then write two days later – "I didn't really remember (JPF website) as I see so many daily."
Anthony Torres, a professional of the highest caliber, decided to resolve the situation with these parting words – "Jaja, too funny…you did not want to adhere to the terms and conditions and are in over your head on managing your site".
Affiliates and Players Beware of Bookmaker and BetCRIS
When a company refuses to pay the money rightfully owed unless further demands are met, they cannot be trusted.
The management was unprofessional, rude and condescending, with demeanor of low class used car-salesmen and the mentality and language skills of jive-talking street hustlers.
Conclusion
Extortion is defined as obtaining something of value by the abuse of one's position. JPF was owed money and was refused payment by the affiliate manager (person in a position to forbid or permit payment) unless JPF provides additional services.
JPF's options were to acquiesce to the demands and trust that Bookmaker.com/BetCRIS.com will keep its word and not demand additional stipulations prior to paying JPF the money it was owed or sever all ties and take a financial loss. JPF chose ethics over profit and refused to promote a company practicing such low, unfair and deceptive tactics to our valued readers and visitors.
Jackpot Finder would like to forewarn all Bookmaker.com/BetCRIS.com affiliates that entrusting your earnings to an organization that places individuals like Anthony Torres in top management positions is dangerous. The fact that Mr. Torres was openly deceptive and disrespectful to a 5 year long business partner shows the corporate culture of these businesses.
JackpotFinder recommends for players to avoid Bookmaker.com and BetCRIS.com as they are blacklisted for non-payment to a business partner of 6 years. We strongly advice players to seek ethical, professional and dependable online poker sites, online casinos or online sports betting organizations which treat customers and partners respectfully, courteously, do not withhold money they owe or change contracts retroactively and generally behave in a thuggish, unfair, rude, dishonest and deceptive manner.