Land-based Casinos Step Up Their Game to Survive the Mobile Slot Madness
As more and more gamblers prefer mobile casinos, slot machines makers are implementing new player tracking systems to keep customers coming back.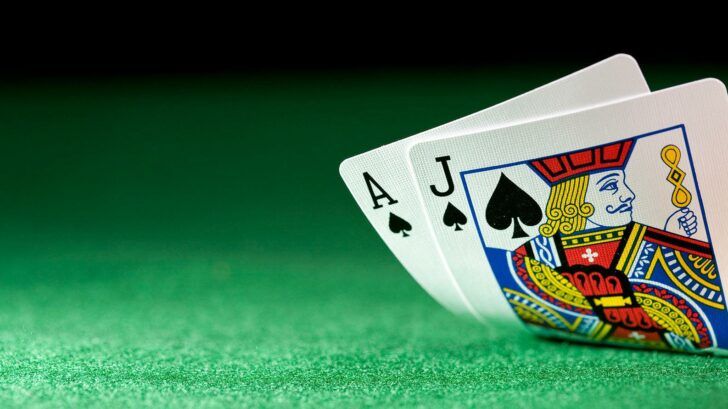 Slot machines get more personal, as software developers have come up with a player tracking systems to help casinos win more visits.
Technology has always been one of the gambling industry's best friends. Thanks to software developers, the world of gaming has changed.
Today, gamblers can play blackjack, baccarat, poker, roulette or slots from the comfort of their own homes. This trend is already starting to fade, as mobile casinos are taking over by offering all these right at the tips of your fingers, no matter where you are.
While all this is entertaining for the buyer, we know very little about how technology is helping businesses improve their services. As mobile gambling is growing, traditional gambling venues are struggling to bring in more customers. Player tracking systems are the latest trend in land-based casinos.
Player points to encourage you to play
If you think playing slots is just about pulling the arm of the machine or pressing a button, you're wrong. There is much more to it. The ever-changing world of technology allows manufacturers to improve your gaming experience with more immersive, interactive features.
Did you notice how displays get more vivid, more colorful, sound effects get better and better, or how the animation in new games are much more sophisticated and realistic? All these, as well as bonus games, free spins and additional features making it easier for you to win are all there thanks to software developers' efforts to offer you better games.
Lately, companies have been working on changing the player tracking system. In case you're not sure what that is, we'll tell you: it's the system allowing you to introduce a player card into a reader, exchanging time spent at the slot machine for redeemable points at the casino.
Simply put, every time you play slots at a casino, you accumulate points which can be exchanged for various perks. This is how gambling companies are trying to encourage visitors to keep coming back.
How casinos track their players
Having as much information on customers as possible is vital for every business and casinos are no exception. When you open an account with a website to play some online blackjack, you're already providing the company with some basic, but very useful information.
Gambling operators are getting more and more aggressive when it comes to collecting player data and even these player cards are more than just a system used to reward loyal customers.
Casinos are getting more aggressive in collecting player data, and the role of these cards is expanding beyond just doling out rewards points.
Player tracking also helps the casino gather some very important information on how much time and money players spend at a specific machine. The idea is to offer customers more than just discounts on meals, shows and accommodation.
Instant prizes are what players are looking for these days and casinos can make that happen. When a gambler has spent a specific time and amount of cash on a slot machine, the casino can arrange for him to receive a bonus game on the spot, without having to wait until their next visit to receive the reward.
How casinos win loyal customers
Software experts are aware that there are two ways to entice people to play a slot machine. One way is to make the main game as exciting as possible, the other one is to offer regular rewards to keep players coming back.
Slot games are becoming more and more appealing. Manufacturers are using brighter displays, more graphic effects, but they are also promising more free spins, rewards and bonuses to keep people playing.
While casinos are always interested in attracting more customers, the biggest challenge is to keep them coming back and player tracking systems were created for this exact purpose. The more you play at a certain casino, the more points you can gather. Loyal visitors can spend their points on various perks which makes the trip worth it.
As technology evolves and customers become more and more demanding, gaming manufacturers are working together with casino operators to provide interactive and exciting features.
With slot machines, this requires an increased connectivity to the main gaming system, in order to allow free bonus games to be awarded. And with player tracking systems, casinos can offer tailored services for every player. This extends to more than just gambling; it includes making reservations and restaurants and booking seats for certain shows.
Land-based casinos vs. mobile slots
But what will the future bring? Some believe the industry will evolve to a point where casinos will introduce more sophisticated technology, such as facial recognition systems designed to measure the player's engagement and excitement level.
Either way, land-based gambling venues have some serious work to do to pull in more players, as the online casino industry is winning over more and more of their customers. Mobile slots are certainly among the most popular games these days. Gamblers enjoy them because they're fun, they offer excellent graphics and more bonuses than any Vegas casino ever will.
Of course, traditional slot machines will surely be around for years to come, but it will take casinos and manufacturers a lot of effort to win more customers. Could player tracking be the answer to all of their problems? Only time will tell.