Blackjack Tournaments in the World's Largest Gambling Hubs
Whether you live in America, Asia or Europe, BlackjackChamp will help you find the best blackjack tournaments around.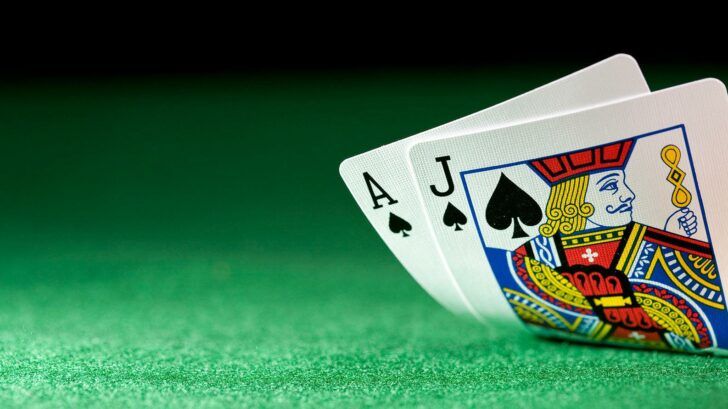 No matter which part of the world you live in, there's bound to be an exciting blackjack tournament close to you.
With card games being so popular these days, it's very easy to find online blackjack tournaments. There are many reasons why playing this game on the internet is a great choice. Online casinos offer free cash bonuses, a number of blackjack rule variations and live dealer games, all from the comfort of your own home.
But if you're looking for the real card playing experience, only land-based casinos can offer it. Remember that you can only use card counting systems efficiently if you play with real decks, in a land-based casino.
So let's see where you can find the world's best blackjack tournaments.
Macau blackjack tournaments
If you're really looking for the best blackjack experience, the world's largest gambling hub is the obvious place to start. Macau has seen an explosive growth over the past years and the most popular gambling operators have all opened casinos here.
Macau is most popular among Asian players and while blackjack is not their number 1 favorite, local casinos still offer some of the best tables and tournaments for professional players.
Casino Lisboa offers some very appealing blackjack rule variations, starting with a very low house edge of only 0.02%. If you're looking for the lowest table limits, try the Floating Palace. This casino offers a relaxed atmosphere and a few selected tables with low limits.
There's a competition between local gambling venues when it comes to high-rollers. The Wynn and The Sands are both great choices if you're looking to gamble with large amounts of money. But Casino Lisboa is certainly one of the top choices among players looking for VIP treatment, offering even helicopter rides to bring high-paying customers directly to the venue.
Las Vegas blackjack tournaments
Las Vegas might not be the leading casino resort anymore, but it still is a top choice for professional blackjack players. Home to a large number of casinos, night clubs and restaurants, The Vegas Strip offers a wide selection of rule variations, to suit the needs of every player.
At the Las Vegas Club Casino, players are allowed to hit an additional card after splitting aces, double down more often than at other venues and you'll find less decks per shoe, which makes card counting easier. Harrah's and Casino Royale allow you to play for as low as $2 to $3 per hand.
For high-rollers, blackjack pros recommend the opulent Wynn Las Vegas, which attracts over 500 "whales" from all over the world. Bets can go up to $100,000 per hand and the exclusive VIP rooms have a minimum of $500,000 per hand.
However, if you're looking for more than a regular game of blackjack, The Hilton is the place for you. This casino is famous for hosting the World Series and Million Dollar Blackjack tournament. Apart from that, you'll find more relaxed daily and weekly events at the Imperial Palace and Boulder Station.
Monte Carlo blackjack tournaments
Moving on to Europe, Monte Carlo is the place where wealth meets beauty and luxury. All these make up the most exquisite gambling experience Europe has to offer.
All gambling venues in the area are controlled by the state and the country's one and only licensed operator, Société des bains de mer de Monaco. The two partners are doing a great job offering tourists and gamblers the time of their lives.
The Sun Casino offers by far the best blackjack rules and tournaments in Monte Carlo. The venue offers pretty much the standard American rules, also practiced at other casinos in the city, but is also the proud host of the annual European blackjack tour, as well as a number of in-house tournaments.
High-rollers will feel right at home at the famous Le Grand Casino de Monte Carlo, which is also an architectural masterpiece and the biggest casino in Monte Carlo. The venue has a very private room reserved for high-rollers only, the Salon Anglais.
This elegant and luxurious casino is filled with history and has the widest blackjack offerings, with bets ranging from bet from 10 francs (about $1.80) to 10,000 francs (about $1,800) per hand.
Regardless of which one you choose for your next blackjack adventure, you can't go wrong with any of these options. Enjoy!