What Does MtGox Bankruptcy Mean for Bitcoin Gambling?
Bitcoin has become popular for online and mobile casino gambling, but thefts and volatility have turned many away from it.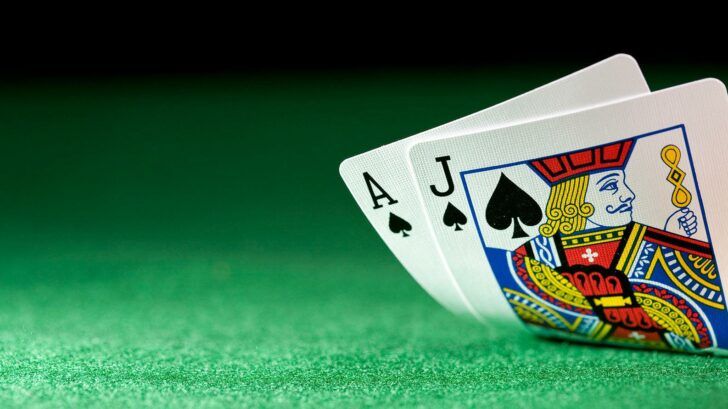 Bitcoin's future
The recent volatility surrounding Bitcoin has called into question its future within the iGaming industry.
Last week the Japan-based Bitcoin exchange MtGox declared bankruptcy after losing 850,000 coins worth almost half a billion dollars. How can an exchange "lose" Bitcoins? Company officials blamed the incident on hackers infiltrating the company's storage system and spiriting away the coins.
This concerns us directly because the electronic commodity money is frequently used in online and mobile casinos. Their prevalence has helped the industry grow immensely during the past two years, but incidents such as the one facing MtGox have called their continued use into question.
How do bitcoins work in the gambling industry?
• Bitcoin exchange MtGox recently declared bankruptcy after losing 850,000 coins worth almost half a million dollars
• The digital currency is accepted by major online casinos like Zynga, Bovada and Bet365, among countless other companies
• Bitcoin is now trading at $545 dollars per unit, down from a peak of $1200 in December 2013
Bitcoin is a digital commodity currency created through a "mining" process involving data encryption. Think of it as an electronic version of gold, with many investors holding Bitcoins as a store of value against inflation. As Bitcoins are difficult to mine, there is little risk of currency markets becoming flooded with them. In fact, the current depreciation of the Brazilian real has contributed to a $4.4 million rise in Bitcoin trading in that country. Bloomberg estimates that roughly 12 million Bitcoins are in circulation worldwide, each currently exchanging for $545.
Aside from a store of value, Bitcoins are frequently used for peer-to-peer transactions made online. Over the past two years an increasing amount of online retailers and service providers have begun accepting Bitcoin as payment. This group includes Zynga, the major iGaming firm. Players can use the digital currency to make wagers in Zynga's online casino games. The Nevada-licensed online casino Bovada and the UK-based Bet365 are also high-profile iGaming services accepting Bitcoin.
The case of Mt. Gox
MtGox is a Bitcoin exchange, which is essentially a bank, storing the currency digitally. You can think of the recent hack as a digital bank robbery. Gox had been the world's largest exchange prior to discovering that a large part of its deposits were missing on November 24. A statement from a MtGox spokesman read:
"Although the complete extent is not yet known, we found that approximately 750,000 bitcoins deposited by users and approximately 100,000 bitcoins belonging to us had disappeared…We believe that there is a high probability that these bitcoins were stolen as a result of an abuse of this bug and we have asked an expert to look at the possibility of a criminal complaint and undertake proper procedures."
What is the potential of the new currency?..
Depositors are furious, and with Bitcoin still unregulated by banking authorities, many fear that there is little hope of recovering the missing currency. Some have even accused MtGox officials of embezzling the Bitcoins and moving them into hidden online accounts.
Flexcoin, a smaller Bitcoin exchange, announced a similar theft on March 2nd. It is also seeking bankruptcy protection after losing 896 coins worth $589,000.
Implications of the MtGox incident
The massive robbery of MtGox and the smaller one at Flexcoin have put the security of Bitcoin deposits in doubt. Those who use the currency to wager in sites offering online blackjack and poker must keep it in "hot storage" accounts, which are active online and vulnerable to hacking. "Cold storage" accounts are held online and not subject to digital attacks, but money cannot be quickly withdrawn for online use.
The recent incidents are causing some investors to rush out of Bitcoin. At one point last year the coins were trading at a peak of $1,200 per. The price crashed last December after Chinese authorities announced it would not allow exchanges of Bitcoin for Yuan. The price had recovered and seemed to settle in at between $650 and $700, before the twin collapses of MtGox and Flexcoin pushed it back down to where it currently stands.
The price volatility, risk of theft and potential for organized crime syndicates to conduct business in the currency have led to a push for government regulation. The recently created European Banking Authority has announced the formation of a task force to review to review methods for regulating the currency. The Bank of Japan has also announced plans to regulate transactions conducted in Bitcoin, and the Bank of China has banned the exchange of Bitcoins for Yuan.
Will the iGaming industry be affected?
Despite uncertainty about the future of the currency, it appears that most companies are still willing to do business in it. None of the major companies Overstock, Zynga, Forbes, the Sacramento Kings, and Virgin Galactic have stopped accepting it as payment. Even after the hacks some small businesses in America like the Waterbean Coffee Shop in North Carolina are accepting Bitcoin.
As for online casinos, Zynga, Bet365, Bovada and countless other sites still accept Bitcoin. That may change if volatility continues, but currently online gamblers using the currency have nothing to worry about. Gamblers should be more concerned about where they are storing their money. As we've established, hot storage is not as secure as cold, but is necessary for online and mobile casino gambling. Sorting out security problems is the biggest challenge facing the future of the currency.