What Sets European Blackjack Apart from Rules Variations in Las Vegas and Macau
The most common blackjack rules variations worldwide are Vegas Strip, Macau, Atlantic City and European.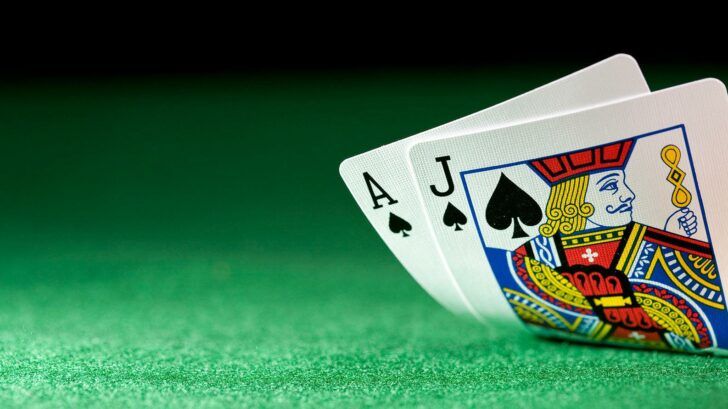 If you're planning a trip to Europe any time soon, you should consider playing blackjack at some of the continent's luxurious casinos.
When it comes to blackjack rule variations most of the focus is on Las Vegas and Macau. "Vegas Strip rules" are the standard blackjack variant which has a player-friendly house edge of .35%; it is the most commonly-played version of blackjack worldwide.
Macau blackjack rules are becoming increasingly common, however. They have an even lower house edge of .16%. And even Atlantic City has its own version of the classic table game.
However, one shouldn't forget that blackjack is a European game, and European rules are the classic variant. This piece will introduce to the way the game is played on the old continent and point you toward some of the best places to play.
What are European rules?
European blackjack is different from Vegas Strip and Macau blackjack for a variety of reasons, but first let's discuss the similarities. The dealer stands on a soft 17 and the player can double down after splitting, both of which are advantageous to the player.
A shoe contains anywhere from four to eight decks but usually contains six. There is also no re-splitting of aces, something which is also not allowed in Vegas Strip blackjack but is allowed at some casinos in Macau.
That's about where the similarities end, however. The most glaring difference is that the player can only double down when their hand constitutes a hard nine, 10 or 11. Most blackjack variations allow the player to double down at his discretion.
There are also restrictions on splitting; the player can split 10-valued cards only if they are the same. For example, two Kings can be split but a 10 and a Queen cannot be split.
European casinos do not allow early surrender in blackjack (which allows the player to bow out of a hand and have half of their bet returned), which is allowed in almost all Macau casinos.
Perhaps the strangest rule of all is that the player is dealt a 10 on top of a split Ace, the hand counts as a 21 but not as a blackjack. Some players not used to European rules find this frustrating.
The house edge of European Blackjack
The house edge at most European blackjack tables is .57%, so winning at blackjack there is not as easy as in Las Vegas and Macau. Here is a breakdown of specific rules which the house edge to be higher:
– No surrender increases the house edge by about .07%
– No blackjack on split Aces increases the house edge (the player receives an even-money payout instead of 3:2)
– Restrictions on splitting ten-valued cards and re-splitting aces increase the house edge
– Restrictions on doubling down increase the house edge
As we can see here, European blackjack rules simply aren't as advantageous to the player as those found in Vegas, Macau or even Atlantic City. From a business standpoint, the reason is that European casinos are smaller and have fewer tables, so they need to make more money from each individual customer.
But that doesn't mean that you shouldn't play in Europe. In fact, hitting the blackjack tables is one of my favorite things to do when I'm visiting my friends in Budapest or my cousin in Milan. Here are some of the best casinos in Europe for playing blackjack:
Where to play blackjack in Europe
Casino de Monte Carlo, Monaco
Perhaps the world's most famous casino, this gambling establishment put Monaco on the map during the 19th century. It remains a popular hotspot for the rich and famous and has a strict dress code; men must wear slacks and jackets and women must wear dresses.
However, it is still a great place for gamblers on a budget. Table minimums start at only EUR 10, so you need not be a high-roller to play there. If you do have a bigger bankroll, the casino's croupiers are happy to accept no-limit wagers as well.
Casino Lisboa, Portugal
Not to be confused with the Grand Lisboa in Macau, this casino located in the capital of Portugal is one of the largest and most luxurious gambling establishments in the world.
There are tons of blackjack tables accepting wagers everywhere from 5 to thousands of Euros, and the house edge is the standard .57% found at most European casinos. It is a great place to play good blackjack in style, in one of the most gorgeous cities in Europe.
Casino Baden-Baden, Germany
This iconic casino was built over 200 years ago and remains a popular destination for gamblers across Europe. If you ever find yourself in Germany we recommend that you pay it a visit.
The restoration architecture gives it a nostalgic charm and atmosphere of nobility, but the best part of all is that it has dozens of blackjack tables tailoring to players of different skill levels and bankrolls.
Whether you are an experienced pro coming to use a card counting system or an amateur gambler looking to play a few hands while enjoying a European vacation, the Baden-Baden is the place for you.