Spanish 21 Rules, Bonuses and Downsides
Our Spanish 21 guide highlighted the main rules and additions of the game and offered a great place to try the game for free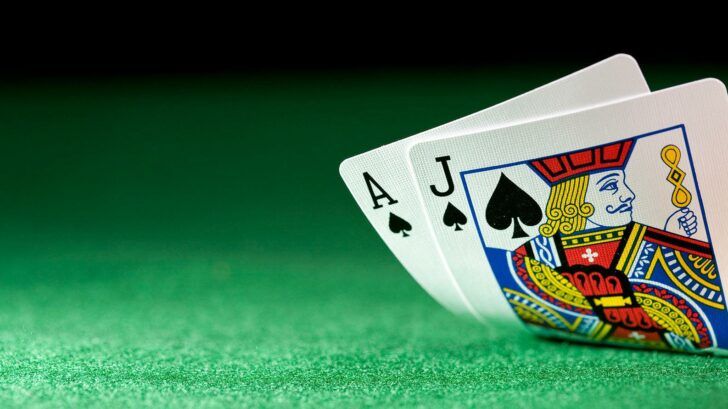 Spanish 21 became one of the favorite blackjack types of the modern casino player, mainly because its eased rules and bonus options.
The most important Spanish 21 rules
Side-bet, bonus features
Where to play for free or for real money?
Invented in the era of internet, Spanish 21 is one of the youngest blackjack types. However, it already claimed an eminent place in the repertoire of almost all online casinos. Spanish 21 comes with a relatively long list of rules, which might be off-putting to many players. Neglecting it solely for this reason is a bad decision. Blackjack's youngster was designed to fit the changing needs of the modern-players, therefore it might become your favorite too.
As its name suggests, Spanish 21 is played with 48-card decks with the 10's removed. Depending on the destination, it can be played with 1 to 8 decks. Spanish 21 shares many similarities with classic blackjack when it comes to rules. It's usually described as fast-paced, spiced-up blackjack. Keep in mind, that Spanish 21 was designed to attract! Initially, it may seem extremely profitable for the player, but the reality is a bit more complicated than that.
Spanish 21 rules and the player's options
On top of the classic blackjack rules, Spanish 21 offers numerous bonus options and rules. The following are just the main Spanish 21 rules, so make sure to always check out the exact description. First of all, the player's blackjack always beats the dealer's blackjack. Unlike in classic blackjack, where the two blackjacks lead to a push. Late surrender is also allowed by Spanish 21 rules. If you're not satisfied with your first two cards you can leave that round in exchange for your bet's 50%. Splitting is possible too for cards of equal value, up to three/four hands.
You may double down on any two or more card hands. If your non-busted hand is rather unsatisfactory, there's a double down rescue, to take back the doubled portion of the bet and forfeit the original wager. Looking at these features, Spanish 21 rules appear really likeable. And we haven't even touched the topic of Spanish 21 bonuses.
Spanish 21 Bonuses and downsides
Spanish 21 offers a 'Super Bonus', which is rewarded if you're dealt three suited sevens and the dealer's initial card is 7. The amount of the super bonus depends on your bet and the house-rules. 'Match the Dealer' side-bet allows you to bet that one or both of your first two cards will match the dealer's up card. But with all of the Spanish 21 rules and bonuses that are in favor of the player there must be a trick. Spanish 21's downside is that the house-edge is greater since the 10's are removed from the deck. Plus, classic blackjack strategy may not work with this variant.
The proof of the pudding is in the eating – try Spanish 21 to see whether it suits you! We found you a nice online casino where you can practice in free online blackjack mode or play Spanish 21 for money. Casino Cruise is a pleasant and trusted site with Spanish 21 in their collection. If you decide to join them, grab their $1,000 Welcome Bonus that provides tons of chips to enjoy Spanish 21.