Why the IPhone6 Makes the Future of the Mobile Gambling Industry Look Even Brighter
Android mobile gambling is currently the leading operating system but the iPhone6 will strengthen Apple's bid for iGaming dominance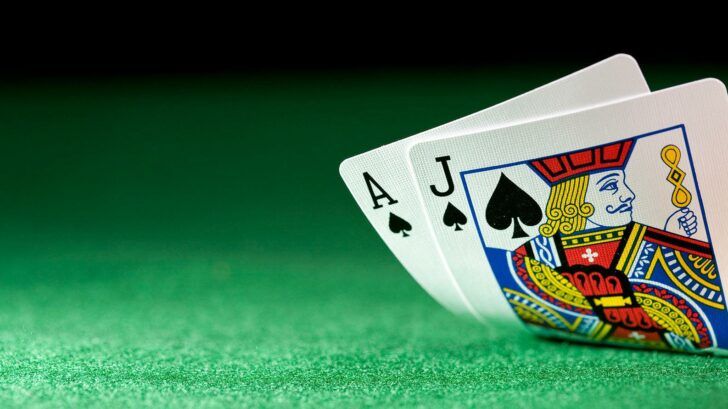 Android is the current leader in mobile gambling apps and users but Apple is nipping at its heels. Here's why the upcoming iPhone6 is going to make major waves in the mobile casino sector.
When it comes to the billion-dollar international gambling industry most of the discussion centers on the burgeoning mobile sector. While its share of the total iGaming market is still small (less than 20 percent) it is rapidly gaining ground on the fixed-online format.
The reasons for mobile's meteoric rise are obvious: growing mobile penetration worldwide, the improving quality and falling prices of smart phones and tablets, and the increasing availability of high-quality casino games on the Android, iOS and Windows operating systems.
As if there wasn't reason enough to be excited about the future of mobile gambling, the tech geniuses at Apple are coming out with a ground-breaking new device in 2014; the much-anticipated iPhone6. While the company is trying not to release too many details about it we have reason to believe it will improve the mobile gambling experience immensely.
An overview of iOS casino gambling
The Android operating system is the current leader in iGaming. Android mobile gambling has more users and apps, despite Google not listing real-money casino apps on the internet marketplace. However, iOS mobile casino gambling is on the rise and Apple changed tack and chose to list real-money apps in the Apple store (available only to those purchasing from countries where mobile gambling is legal, such as the UK).
While there are more users of Android, reports indicate that Apple casino users wager more money on average. And there are tons of great apps and games available on iOS devices including sports betting apps like Bet365, Betfair and Paddy Power and casino apps All Slots and Royal Vegas.
A tale of two handsets
In 2013 Apple released two updated smart phones, the iPhone5 and the less-spiffy and cheaper iPhone5C. While an official announcement hasn't been made, most believe that it has a similar plan for the iPhone6.
Most likely Apple will release a smaller 4.7 inch (12cm) phone and a larger 5.5 inch (14cm) "phablet." This follows the trend toward devices with larger displays. Luckily for gamblers like ourselves, this is great for mobile slots, blackjack, poker, you name it.
This is one reason the iPhone6 will be a godsend for mobile gamblers. Both devices will have a larger display than iPhone's classic 4 inch (10cm). But because of technological improvements, the overall device shouldn't be any larger or heavier. That means you'll have a better view of those rows of slots or live dealer croupiers without having to carry around a huge device.
Improved touch screen
Reports also indicate that the new model will have a much-improved touch screen. Whereas previous iPhones used in-cell censors, the iPhone6 is predicted to have on-cell censors. This means that the censors are located inside the exterior glass layer rather than behind it. This will mean a more responsive touch screen for users. We're also told that it should improve graphic quality.
There are also rumors that the latest iPhone will have "Touch ID," a digital fingerprint system that will protect users against theft. This is especially useful for mobile gamblers. The iPhone5S is currently the only Apple device with the cutting-edge technology, but company spokespeople have hinted that they want to expand it to all new devices.
Money talks
Apple devices are never cheap. The company's loyal followers are willing to pay a little extra for top-notch devices. The iPhone5 ranged in price from $199 to $399 (depending on storage space) for those signing a two-year data contract. Those who bought the device without a contract paid between $649 and $849. By contrast the iPhone5C sold for as low as $99 with a contract.
Don't expect the iPhone6 to be any cheaper. But if you have a thing for Apple devices and want to take advantage of the ways in which the new phone can improve you mobile gambling experience, it will be worth it for you. Just make sure to have enough in the bank for the retail price.
The sum of its parts
The iPhone6 is expected to have three main features beneficial to online gamblers. The first is a larger display on a still-small device. This will improve your gaming experience without forcing you to lug around a cumbersome piece of hardware.
The next is the improved touch-screen. Usage of on-cell censors will make the device more sensitive, allowing for easier play of games like slots and blackjack. The screen is also expected to have better graphics than previous iPhone models.
Lastly, the iPhone6 is expected to have "Touch ID," a cutting-edge digital fingerprint technology designed to protect users from theft. Such a device won't come cheaply (Apple devices never do) but if you have the means and you're serious about mobile casino gambling, it should be well-worth your money. Leave it to the geniuses at Apple to continue to set the bar high.