More Blackjack Casinos Moving Forward in Atlantic City, New Jersey
Nov 9, 2010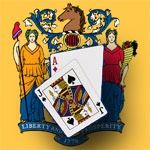 Atlantic City Blackjack
A new bill that will permit smaller casinos to offer blackjack and other games is moving forward in the New Jersey State Legislature.
An Assembly panel within the legislature just gave approval to a bill which would enable two new casinos to operate in Atlantic City. The Senate has already approved the bill. Now the entire Assembly is expected to vote on the bill in a couple weeks.
Entrenched gambling operators, such as Borgata Casino in Atlantic City where blackjack gamblers are getting lucky, have already staked hundreds of millions in creating elaborate and luxurious resorts. But even now, they are starting to feel endangered by existing and emerging competition. It is therefore no surprise that they show opposition to this law or any other that would further reduce barriers to entry within the industry.
Those in favor of the bill are hoping it will reignite America's second-largest gambling market, after Las Vegas. The city's economy has been struggling. The international financial crisis' effects are still being felt here. Moreover, increasingly liberal gambling laws have allowed increasing competition in neighboring states, such as Pennsylvania, which now sees more blackjack coming to the Meadows Casino.
The bill will reduce a current requirement which forces a casino which offers blackjack card games to maintain 500 rooms to just 200 rooms. Regardless, those casinos which thrive best actually have 2,000 rooms. Meanwhile online blackjack casinos answer to no bed requirements, whatsoever.
---
Tags: America, Arnold Snyder, Atlantic City, Blackjack, Borgata, Casino, Las Vegas, New Jersey, New Jersey State Legislature, online blackjack casinos, Pennsylvania, Senate, Thomas Hyland
Blackjack Strategy

Strategy Chart
Casino Strategy
Online Strategy
Casino vs Online
Advanced Strategy
Beginner Mistakes
Bad Betting Systems