Blackjack Teaches Statistics to Albion College Students in Michigan
Dec 1, 2010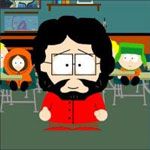 Blackjack Professor
Years ago, Professor Mark Bollman initiated a discrete math class teaching students both blackjack and "the niche of probability and statistics for the educated citizen".
For months, enrollees studied the house edge which makes casinos profitable, and practiced blackjack and other games in labs and using software.
Making this course not just theoretical, but also practical, the professor brought the lessons how to play blackjack to the Soaring Eagle Casino in Mount Pleasant where the gambling age is merely 18.
Bollman marks a distinction between classroom and real-world experience stating "You really can't simulate in the classroom the experience of losing money, or winning money for that matter…. When we play in the classroom, all the chips come back to me at the end of the hour and there's no real risk."
While students are not required to gamble or take any risks, none have yet refused and students have lost as much as $130 and won as much as $400.
Andy Livernois came out $110 ahead. He described his adventure stating "It was like an assault on the senses, I guess… All kinds of lights and sounds and people walking around — it was quite the experience…. I felt like I went in knowing the house advantage of what you could expect to take away playing games…. Like slot machines have a pretty high house advantage. But blackjack, if you play it right, the house advantage can be really low."
Jennifer Polinski's winnings came out only $3 ahead. She concurred that most success comes from playing blackjack card games.
It is not known whether the classes have visited online blackjack casinos to study, most of which provide free access to most online casino games. While the laws and business model may diverge slightly, the relevance of probability and statistics remains.
---
Tags: Andy Livernois, Blackjack, Casino game, Casinos, Jennifer Polinski, Mark Bollman, Mike Aponte, online casino, online casino games, professor, Stanford Wong, USD
Blackjack Strategy

Strategy Chart
Casino Strategy
Online Strategy
Casino vs Online
Advanced Strategy
Beginner Mistakes
Bad Betting Systems