3 Strange-but-True Headlines Featuring Phil Ivey
Poker pro Phil Ivey has connections to gangster Paul Phua and now has a license to sell medicinal marijuana.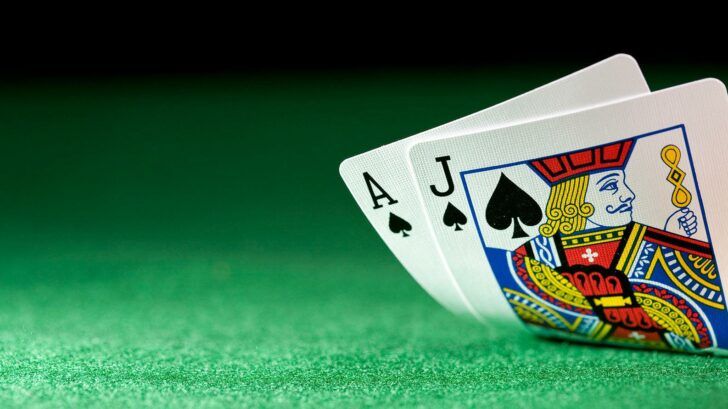 Phil Ivey has built a legendary image in the poker world, but he's now earning a reputation as a bad boy off the felt.
You know you've attained celebrity status when you constantly feature in the media for things completely unrelated to your profession. Ben Affleck getting kicked out of Caesar's Windsor for counting cards, Justin Bieber getting into a fistfight with Orlando Bloom, you get the idea.
In the professional gambling world, there is one name in particular who keeps popping up for things completely to his game of choice.
That would be Phil Ivey, a man who has won 10 World Series of Poker bracelets, has close to $30 million in career live tournament winnings and is considered by some to be the best casino strategy expert on Earth.
For all of his limitless talent and astounding success, Ivey is facing the real threat of becoming better known as tabloid fodder than as a serious poker player.
That is hard to believe, consider his professional approach to the game and unassuming behavior. But over the past two years Ivey has made some very strange headlines. Here are just a few.
Phil Ivey receives a license to sell marijuana
Last week Phil Ivey was one of 26 individuals receiving licenses from the Las Vegas city council to operate a medicinal marijuana dispensary. While the decision is still pending approval from the Nevada Health Board, Ivey will soon have the legal right to sell weed.
To be clear, medicinal marijuana is 100% legal in Nevada and is likely to become a reality in more US states in the coming years. It does seem a bit ironic that Phil of all people is getting into the business. He has millions of dollars already, so it doesn't seem as if he's motivated purely by money.
Perhaps Ivey is a firm believer that the sick and ailing should have access to marijuana to help soothe their pain. Perhaps he sees it has an exciting business opportunity; as one of the first people in Nevada to hold such a license, he'll be a pioneer in the industry.
Either way, Phil Ivey will become the only professional poker player in history to also operate a marijuana dispensary.
Phil Ivey bails Hong Kong gangster Paul Phua out of prison
Last July Paul Phua, a leading figure in the Hong Kong criminal underworld trading in drugs, guns and women, was arrested in Las Vegas on charges of running an illegal sportsbetting operation out of a hotel room at Caesar's Palace in Las Vegas.
Phua, a Malaysian citizen, was ordered along with his son to be held until someone could post their $2.5 million bail. Who came to the rescue? None other than Phil Ivey and fellow poker pro Andrew Robl.
Media coverage of the incident generally downplayed Ivey's connection to the scandal, but many people were curious as to how he had developed such a close bond with a known criminal figure.
The two reportedly struck up a friendship at high stakes tables in Macau, where both have been known to make appearances at the Poker King Club, where buy-ins are frequently in the millions of dollars.
We want to stress that Ivey has been accused of absolutely no wrongdoing, but he's the only poker pro we know who has put up more than $1 million of his own money to bail an international gangster out of prison. Just saying.
Phil Ivey gets nailed for cheating at London casino
Back in 2012 Ivey was refused payment of nearly $12 million in baccarat winnings. Crockford's Casino accused him of "edge sorting," which he admitted to doing. But when Crockford's went so far as to assert that edge sorting is a form of cheating, Ivey was livid.
While he maintains that edge sorting is a legitimate strategy (similar to a card counting system), earlier this year an official of the British High Court ruled that it is "cheating," and absolved the casino of any obligation to pay Ivey his winnings.
As if that wasn't bad enough, also in 2014 the Borgata Hotel Casino in Atlantic City filed a federal lawsuit against Phil for using the same technique against them.
The lawsuit alleges that Ivey used edge sorting to win $9.6 million from them over a span of four visits to the casino in 2012. US law is not clear as to whether edge sorting constitutes a form of cheating, but federal courts have a history of siding with casinos in such cases.
If the judge rules in favor of the Borgata, Ivey will become the first major professional poker player we've heard of to be accused of cheating on both sides of the Atlantic.
He'll be out more than $20 million in winnings, and the most ironic part is that the incidents occurred while playing baccarat, not poker.
Phil Ivey in the public eye
Phil Ivey Exposed for Cheating at Casino, Dealing Drugs and Connections to Vile Hong Kong Gangster. How's that for a headline? Ok, we're being overdramatic. Ivey has never been suspected of committing a crime, and for the record, we don't consider edge sorting to be cheating.
However, our favorite poker pro would be advised to better consider his public image now that he's semi-retired from poker.