4 Cool Tips for Depositing at Online Casinos in the USA
Tips and trick for American nationals on how to deposit money to online gambling sites, with minimal hassle in the process.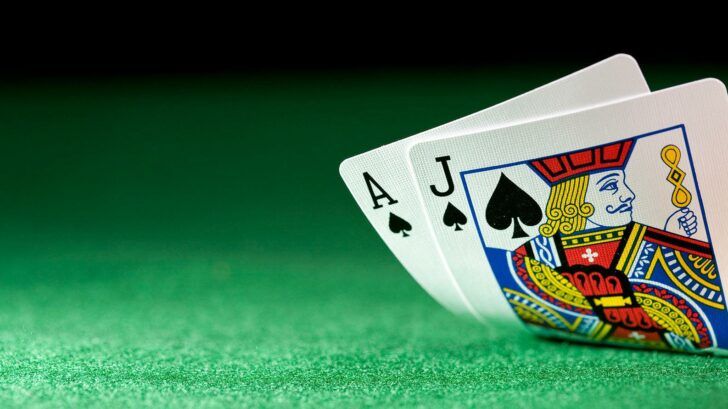 Depositing in the US
American citizens have a hard time depositing cash to their online gaming accounts, however there are some tricks to maneuver around the blocks.
Many countries allow their residents to place bets on online casinos, however in the US that activity poses certain challenges to online players.
The Unlawful Internet Gambling Enforcement Act of 2006, made it harder for US players to deposit their money to their online casino accounts.
The law was intended to prevent gambling online altogether, however the main consequence of the bill resulted in creating a slight obstacle to players depositing their funds online.
Nevertheless, there are still ways for US gambling enthusiasts to successfully transfer their cash to the online platforms. Certain methods may be a tricky and complicated, but the good news is that there are ways around it.
E-wallets most popular method
Making payments to one's online account is perhaps most easily done with e-wallets. Moreover, it is the most preferred option for players wishing to transfer their funds to online accounts.
E-wallets maintain high processing speeds and low fees compared to other forms of depositing methods, which makes them a very popular way of processing money.
• E-wallets are the most popular methods
• Money order transactions offer great benefits
• Gift cards are good, but tricky and unreliable
• Relocating is not an option for most
Additionally, the money that one sends through e-wallets will instantly be placed into one's online gambling account, whether that be casino, poker, mobile sportsbook or any other betting site.
Neteller is one way to successfully transfer one's money online. The company allows people to safely deliver or accept payments in a fast and simple fashion. While Paypal is considered by many to be associated with trust and efficiency.
Although they are considered to be one of the best options to place funds into one's account, some e-wallet sites maintain certain standards and do not always do the job for players.
Neteller and PayPal are the two most recognized methods of transfer, however if certain countries have strict gambling laws, they will be reluctant to proceed with the transactions.
The good news for players is that some e-wallet sites will offer bonuses for customers using their services. At certain times, bonuses can be as high as 20% of the fee one is transferring.
Relocate and change address to Canada or Europe
Another way to avoid dealing with the stressful process of withdrawing and depositing money into an account in the US, is by changing one's current address or residency.
Even if one is able to pass through all the stumbling blocks that are in the way of making a transfer to one's playing account, the player will still have to repeat the same process every time.
But moving to another country can make everything much easier, which will substantially boost the overall playing experience of the gambler.
Players form America will nevertheless retain the right to make use of their passports for ID purposes, when dealing with mobile casinos and online banking services.
Additionally, withdrawing one's money on online casino account won't be able to be done with a credit card. A player will have to use wire transfers or checks when withdrawing funds.
Although it is a great experience to visit other places, numerous people do not have the ability to relocate simply for gambling purposes. Additionally, with this system one has to also be able to provide proof of residence once a person reaches a certain level of transactions.
Luckily, there are a number of other ways one can bypass the complex system of depositing cash into gaming accounts.
Money order and cash transfers
American citizens also have the option to deposit their cash to their account by money orders. Western Union are ranked high on the gamblers' list of ways to do the job.
Although money order is more complicated than transferring money through e-wallets or any of the several credit card methods, it nevertheless is practiced by a great number of people.
A person wishing to make a payment to an account, has to initially create an account with the desired provider, and register with one's credit card. Secondly, one has to contact the online casino or any other mobile sports betting site in order to facilitate the service.
Afterwards, one has to go back to the site of the provider and then just click on the option to send the money. The last step, is to write down the appropriate information and data of the transaction and send it to the gaming site for process.
For a faster method, people can note down all the relevant transfer information by the casinos and simply head to the respective money service provider to make the payment.
This way, a person will save much time, as this method does not require the creation of an online account. However, one must remember to take a photo ID with to the provider.
Gift cards and foreign bank accounts
Although less common than the other forms of making money transfers to one's gaming account, gift cards are still quite effective in doing the job.
Obtaining a gift card that will do the work is a little tricky. A player has to buy it from a country other than the US, but they also have possess the capability of being compatible with mobile casino software in America.
Furthermore, people should make sure that the country they're buying the gift card from does not have the same restrictions that are imposed on internet betting in US.
If the gift card trick does not pan out as expected, then one is still left with the option of opening up a foreign bank account.
Again, a person looking to create such a bank account must remain aware of the specific functions the card of the account may have. If it turns out that it harbors some limitations by preventing certain deposits, then whole trip to another country will have been in vain.
Individuals that are using this method, may experience another issue. At times gift cards may not work properly, virtually preventing players from making their desired deposits. Therefore, other options to transfer money may be more preferable than using the mentioned cards.
Gaming critics might argue that the Unlawful Internet Gambling Enforcement Act is, in fact, quite silly. It is enforced upon the US citizen that gamble online, however all it does is create a diversion and waste time, as eventually players will the funds to their desired accounts.
With the growing demand for online casinos and other betting games in the US, it seems rather unrealistic how this law will continue to be enforced. Although facing opposition from some senators, more and more states are nevertheless vying for online gambling prospects.
It seems that is merely a matter of time before many more gaming enthusiasts start protesting against this law.
Since online casinos depend on players being able to access and play with money from their accounts, soon enough there might come great support from the online firms to assist in the matter as well.