4 Easy Steps to Master Basic Blackjack Strategy in No Time
Having trouble remembering the right blackjack moves? Follow these tips for a flawless blackjack strategy that will win you a lot of money.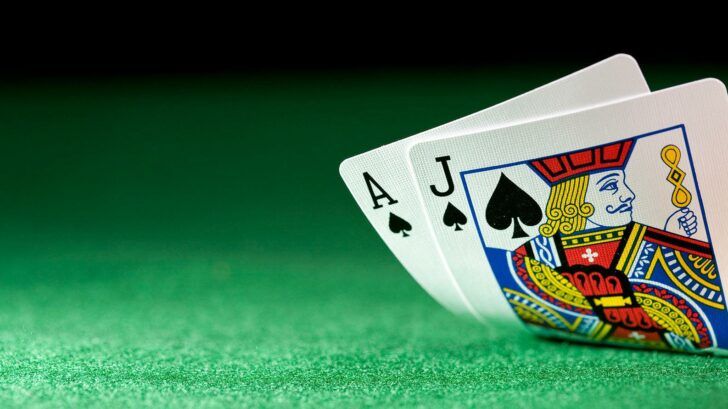 Knowing your blackjack strategy is essential if you want to play like a pro; here's how you can learn it fast.
If you want to win at blackjack, you have to practice until you master your basic blackjack strategy. Players who don't make the effort to learn their strategy charts will have a hard time beating the dealer at a casino. Having a vague idea of how the game is played is not enough.
Basic blackjack strategy is vital to Winning at blackjack and if you go to the casino unprepared, you'll just end up losing most of your money. If you're still making mistakes or if you have to spend a lot of time thinking about what the right decision is, then you're not ready to prove your talent to the world just yet.
Mastering the basic strategy should be your first concern, because this is how you can lower the house edge and turn things to your advantage. So here are a few tips on how to learn these complicated charts in no time.
1. Charts seem intimidating to every player, at first sight. But don't worry about it, you'll get used to them quickly. Every expert blackjack player has been through the same thing and they all recommend going through the whole chart every day, several times.
To make things easier, you can start with Splits, and repeat the moves to yourself: Aces never split, 10s never split and so on. Try to make everything as logical as possible and use whatever methods you need to remember the details of the chart.
2. Flash cards are a great and fun way to memorize things. It's no surprise they are used as a teaching method for kids. They work! Ok, so how do you take all the information given in a chart and transfer it to flash cards? It's actually really easy.
All you have to do is put every situation in the chart on one side of the flash card, and write down the correct solution on the other side. Here's an example: write "A,7 v. 2" on one side, then put down "Stand" on the other side.
Many of these decisions are so easy that you'll learn them instantly and even decide to remove them from the stack of flash cards. It won't be long until you realize there are only about 20 tougher ones. Either way, don't stop practicing with these flash cards until you know your answers so well that you don't have to take time to think about them.
3. Start applying the basic strategy you've mastered while playing blackjack. Programs that help you learn how to play, such as Casino Verite Blackjack, are very useful. The only downside is that you have to pay for them.
The good news is that there are several websites and mobile apps out there that allow you to practice for free. Most blackjack simulators are Flash-based, which means you can easily access them online, without having to download any additional applications or even register an account. These websites often include hints, which you can choose to turn on or off. We recommend leaving them on in the beginning, as they can come in very handy.
It is very important to play blackjack at home until you know your strategy perfectly. Focusing on making the right decisions will improve your game considerably, before moving on to more complicated methods, such as card counting systems.
4. Keep practicing and reviewing the strategy chart, to make sure you don't forget it. Some decisions will appear more often than others, but that doesn't mean that those are the only ones you'll be using every time. When you do come across an unusual or less frequent decision, you need to know what the correct move is instantly and this is why you need to review the charts.
We hope these tips will make it easier for you to learn your basic blackjack strategy. As soon as you've mastered these charts, you can start reading about the art of card counting.