5 Female Blackjack Players Who Proved That Women Can Have It All
If you thought blackjack was just for men, think again. Here are five professional female blackjack players who will convince you otherwise.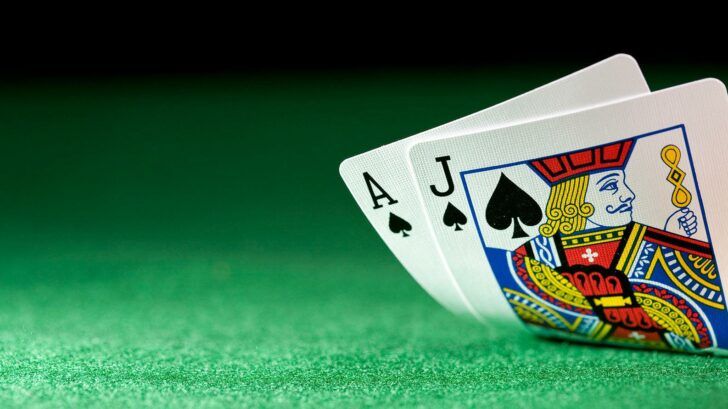 You think blackjack is a sophisticated card game, exclusively for men? The following examples will prove you wrong.
Casinos are mostly seen as an old boy's club. Even in the movies, women are there just to stand by their men, clinging to their arms and looking pretty, maybe smiling and blowing on their dices for good luck. So it comes as no surprise that the general (mis)conception is that women don't gamble.
In this article, we are going to bust this myth and prove the exact opposite. Not only do women gamble a lot, but some of them are really good at it!
If a guy who finds a way to master the basic blackjack strategy and ends up taking home hundreds of thousands of dollars in cash is a rock star, what would you call a woman who tackles a daytime job, a "career" as a mommy and wife, and also finds the time to play blackjack like a pro?
1. Eleanore Dumont was nominated to the Blackjack Hall of Fame in 2006 and with good reason. She was the first professional blackjack player. So, you see, it was not a man who first mastered this card game. It was – surprise! – a female player.
Born and raised in France, Eleanore Dumont came to Nevada City, California, in 1854. She opened a blackjack casino called "Vingt-et-Un", which is French for "Twenty-one", another name used for blackjack.
A refined woman, Madame Dumont did impose a few house rules which might not have been to the liking of her male customers, such as no bad language and no brawls. But her charm worked wonders on every customer. The story of "Vingt-et-Un" is a charming one and it is said that Madame Dumont always dealt the cards and usually won. But she remained graceful even when she lost, and reportedly always served blackjack players with champagne.
From Nevada City, she moved her casino business to Virginia City, Fort Benton, Montana, Salmon, Idaho and Brodie, California, where she spent her remaining days.
2. Cathy "Cat" Hulbert was a passionate gambler from the state of New York. Her love for card games helped her pay for her college education. In 1976, when she was 24, she decided it was time to move to Las Vegas and take things further, by becoming a professional poker player.
However, her life took a different turn after she got a job as a casino blackjack dealer to support herself. One evening while working, she noticed a man who had a very different style of playing. He seemed to always win when his wagers were high and he only lost when his bets were low. She was curious and asked him more about his technique, so the man introduced her to card counting systems.
She learned very fast, and ended up joining the man's card counting team. They called themselves "The Czechs" and travelled all over Europe, playing in famous casinos and wining. Cat eventually left blackjack and went back to her first love: poker. But she recalled it all with affection: "I came to Vegas to be a poker player, and I stumbled on to something I didn't even know existed."
3. At the 2007 World Series of Blackjack, 40 of the world's best blackjack players made it to the final and Alice Walker beat them all. The professional blackjack player went through the preliminary tournaments, semi-final tournaments, and the final tournament without a problem and managed to claim the trophy and the $500,000 first prize.
The year before that, she had won another important competition, but this time it was the 2006 National 3-Card Poker Championship. This amazing back-to-back Double Crown is absolutely unique in the world of gambling, making her one of the world's top card players.
4. Another blackjack player who deserves our attention is Monica Reeves. Born in Ontario, she started playing the card game in 2005. She certainly had a very good teacher, as she played under the tutelage of online poker pro James Worth, known as the Krazy Kanuck.
It took her nine months of training to make it to her first poker and blackjack tournaments. Soon enough, she managed to make herself noticed in the world of professional gambling and she eventually joined the Ultimate Blackjack Tour, where she came in fourth in the preliminary round and took second place in the ladies event. Monica Reeves is also part of the televised Ultimate Blackjack Tour.
5. Last, but not least, we will tell you about Angie Hardy, whose story is quite moving. A single mother, Angie started playing blackjack to support her family. Her ambition and determination got her into several important tournaments, including the World Series of Blackjack and Ultimate Blackjack Tour.
The "mother lioness" is known to have an aggressive playing style, which helped her succeed against some of the world's toughest blackjack players.
All these women serve as a true source of inspiration not just for female gamblers, but for all professional blackjack players out there.