7 Free Online Casino Blackjack Tips Tested by Experienced Players
Need a few tips on how to win at blackjack, when playing at your favorite online or mobile casinos? Look no further!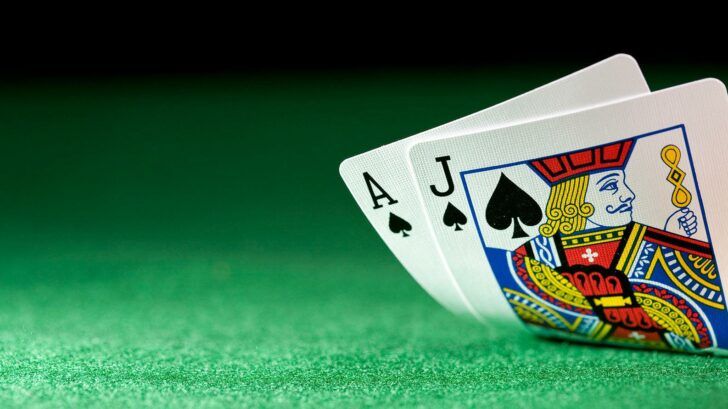 Blackjack tips
Find out what you can do to maximize your chances of winning at online and mobile blackjack.
We've already sold you a very valuable tip on how mobile blackjack could be the most profitable game out there. Now we'll give you a few hints on how to improve your blackjack skills and increase your chances of winning.
First of all, as much as you might enjoy playing in a fancy casino, gambling online or via a mobile casino is the best way to go. First of all, you'll save money on gas, airplane tickets, hotels, drinks, food and dealer tips and all this can go towards your bankroll. But most importantly, you'll be able to take advantage of the great bonuses available out there. And there are so many to choose from!
Just by opening an account with an online casino, you can already double or triple your deposit by using welcome bonuses. Loyalty is also greatly rewarded and most online and mobile casinos have weekly or monthly promotions for you to enjoy. So what else do experienced players recommend? Here are 7 free online casino blackjack tips that will help you win:
1. Search for the best table out there
One thing you need to know is that online casinos offer several variations of Blackjack. It's a very popular game and many people like to play it. If you want to neutralize the house edge and increase your chances of beating the dealer, the best thing to do is to find a table where he stands at 17 (even when he has an Ace).
Also make sure that the table you've chosen has a double down option. Why? Because this feature allows you to double your winnings whenever you feel you have a better hand. So you're sure that the dealer will stand on 17. This means that you need at least 18 in order to beat him.
2. Double down and double your money
This is a feature that all online blackjack players appreciate, because if you know how to play the game and you're confident that you're going to win, you can simply double the amount of money you get. Doubling down basically means placing another wager on the same value as your first bet, but it also means that you'll have to stand after the second card is drawn.
If you've read one or two things about blackjack strategy, you'll know that this option is usually used when you have an Ace or a ten. Both of these cards can be used to your advantage and will highly increase your chances of winning.
3. Don't let yourself fooled: insurance is not worth it
Ok, this one might be a highly debatable strategy, but most experienced players believe that if you've followed the first tip written in this article, buying insurance is nothing but a waste of money.
Insurance is offered whenever the dealer draws an Ace as his first card. Simply put, you're both assuming that he has blackjack and you make a side bet that pays 2:1. It might sound like a tempting offer that minimizes your risk of losing, but this does not prove profitable in the long run, because it actually increases the house edge. Do a little math: the dealer will actually have blackjack less than one third of the time.
4. When to split cards
When you draw two cards of the same value, the dealer will offer you the option of splitting your cards and placing a new bet (of the same value). What this means is that you get a chance to double your money, but you also risk losing twice as much.
The trick is to never split fives, nines and tens. The argument behind this decision is simple: these are cards which already offer you a good shot at beating the dealer. However, if you have sixes, sevens and eights, do opt to split your cards. Two of these cards, put together, offer you slim chances of winning, so it's much better to split them.
If you're lucky enough to get two Aces, your chances of having two blackjacks have just increased, so you should split.
5. Stand at 17 or more
With blackjack, knowing when to stand is what differentiates pros from amateurs. So nevermind what the dealer has, if you're holding 17 or more, it's better to stand. Your chances of busting are considerably higher than his chances of beating you, even if he holds an eight, nine or ten.
6. Stand on anything over 11 if the dealer has 4, 5 or 6
Yes, that's right! It might sound weird if you're new to blackjack, but this is actually one of the basic strategies of the game. Too bad people don't always follow it. Basically, even if you have 12 or 13, you're better off standing and waiting for the dealer to go bust, rather than doing it yourself.
7. Know when to quit
This goes for all casino games, not just for blackjack, but knowing when to quit is very important. Don't think your lucky streak will last forever, because it won't. Don't get drawn in and let yourself become greedy. You won't become a millionaire in one day. It's better to quit the game while you're ahead and just enjoy your winnings!
Now that you've read our seven most valuable online blackjack tips, feel free to give them a try and let us know how it went. Good luck!