A Blackjack Slot for Some Change
Slot 21 is a hidden gem, a blackjack slot that effectively combines the best features of the most popular casino games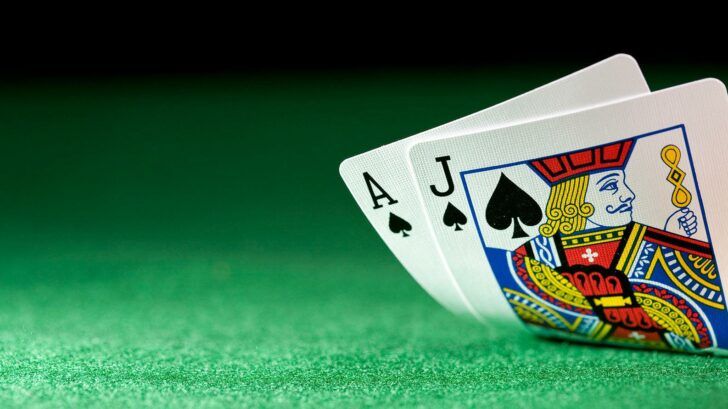 If you want to try something new without sailing too far from your favorites this progressive blackjack slot is your perfect match.
Slot 21 – an exciting blackjack slot
5-reels, 21-paylines and a progressive jackpot
Available at Winaday Casino
Do you think it's a good idea to infuse blackjack into other popular casino games? After trying Slot 21 you'll have the answer. It's hard to find at online casinos but this fact only adds to its charm. Slot 21 is a 5-reel, 21-payline progressive blackjack slot. It's bonus features what make it different from classic slots.
How's a blackjack slot working?
Slot 21 has three different games in its heart: an online slot machine, a Red & Black bonus game and a blackjack-based bonus game. The latter, officially called the 21 Bonus Game, is triggered by Aces, Queens, Kings and Jacks.
When you have them all, you'll get 2-200 times your total bet. After collecting at least $1 you can enter the 21 Bonus Game. There you'll be asked to bet on your hand. From that point, the bonus game is almost like classic blackjack. The only exception is that there's no dealer: the cards are not dealt but spinned.
Where to play Slot 21?
Right after its release at Winaday Casino, Slot 21 has produced a big jackpot. Marie S. won $158,778 after "winning some and also losing some". She chose this game because it reminded her of a "classic machine one would find in a land-based casino and the Blackjack bonus game looked fun."
At the moment, Slot 21 is available only at Winaday Casino, which is a renowned and secure online gambling site. Currently, the jackpot is at $145,49. If you join Winaday Casino they'll give you a 100% deposit bonus on your first deposit. Furthermore, you can claim 25% for your next three, and 85% on your fifth deposit.