Blackjack Gamblers Furious As Pennsylvania Eager to Gimp Game Odds
Casinos in Pennsylvania created an uproar amongst blackjack players by considering a change to two fundamental odds in the game in casino's favor.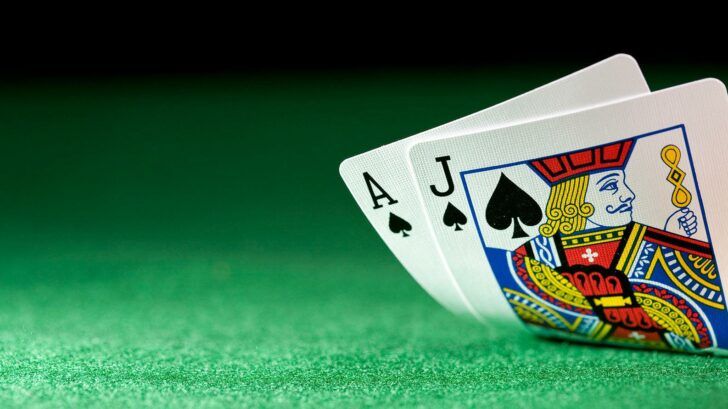 Blackjack Odds
Blackjack gamblers are uniting to oppose the two proposed measures in Pennsylvania that will significantly change the odds at blackjack table games in favor of the casinos.
To an infrequent blackjack player the seemingly tiny changes in the fundamental player-friendly odds in blackjack card games may not seem like such a big deal, but to serious players it's a catastrophe. Pennsylvania's casinos are attempting to influence the state government to change the odds of a natural blackjack (Ace + 10) from a 3-to-2 payout ($15 win for a $10 bet) to a 6-to-5 payout ($12 win for a $10 bet).
Mr. Anthony Curtis, a former professional blackjack player, explains – "Would customers care if a $9 movie ticket suddenly became $17? That extra $8 will eventually cause movie goers to realize they can't afford to go to the movies as often or maybe at all." Many other jurisdictions across the world have already made the change that is viewed favorably by casinos (more profits) and governments (higher tax revenue). Most Blackjack professional players consider Blackjack rule variations such as '6-to-5 payouts' to be part of what is commonly referred to as casino 'sucker games'.
The second fundamental, player-friendly rule of blackjack that is under attack in Pennsylvania, is the rule that the dealer must stand on 'soft 17' (Ace-Six). If dealers are allowed to hit, it opens a vast array of possibilities for dealers of reaching 21. If the state government agrees to these changes, that the casino industry has requested, every blackjack player will be paying more and coming home with less after each casino session. It has been estimated that a blackjack player, who plays just twice a month, could lose hundreds of dollars yearly from such changes in the fundamental odds.
Within three months, the Gaming Control Board will be reviewing the proposed changes which may be included in the permanent state Blackjack rules in early 2012. Opposition from both amateur and professional blackjack players is mounting as players began a writing campaign to the Control Board as well as local legislation against the bastardization of good player-friendly rules. One player wrote – "I am a construction worker and been playing blackjack for 40 years for fun, not to become a high-roller. When you (m)uck-up the rules, I and my buddies just won't play, and instead just play online, or drive elsewhere."