How to Cheat at Blackjack and Get Away with It
A message to all cheaters has been released across the internet, by a freelance writer.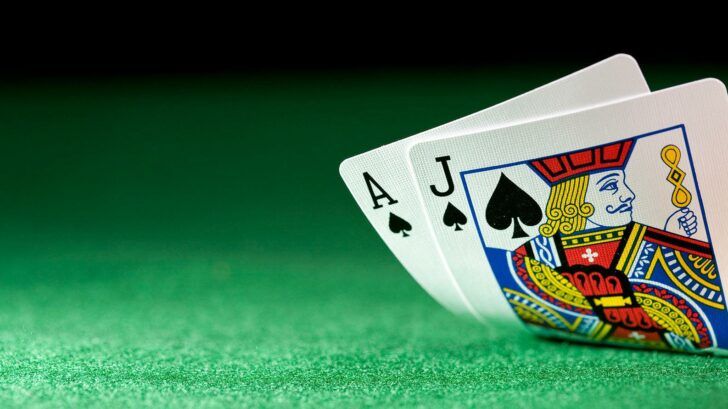 Blackjack cheater
A freelance article has warned gamblers against cheating, with severe consequences possible under American gambling laws.
Found across many casino gambling news sites this week, has been the inclusion of a freelance article, by writer John Grochowski, that details that cheating the casino is the worst type of gamble a gamer might ever make.
In his article, originally published for the Chicago Sun Times ahead of the upcoming Third Annual Chicago Poker Classic tournament, Mr. Grochowski has penned a short article which details how one gambler, in an unnamed casino recently broke the blackjack rules, by cheating the casino at a blackjack table.
Mr. Grochowski claims to have been told of the event by a reader, who in turn claims that a man, sitting next to him playing blackjack at the table shafted the casino dealer. The culprit had an 11 in his hand, with the dealer allegedly holding a five. The player then placed a double or less bet, with a larger stack than his original bet, which clearly is an illegal move in blackjack.
The dealer, according to the report, was unconcerned, after spending the duration of the play whining about her break, and was allegedly bored. Not noticing the cheating gamer's actions, when he won the hand, she went on to the pay the gamer the double for less, plus his original bet, despite his larger stack stack behind his second bet.
This is an illegal blackjack strategy. The reader then went on to ask Mr. Grochowski if the casino would have been unhappy if they had caught the crook.
Mr. Grochowski replied: "Adding something extra to a double-down bet is cheating just as surely as past posting in roulette — putting down a wager after the winning number is known — or trying to add chips to your main blackjack bet after seeing your cards. Casino personnel from the dealer to the surveillance room are trained to look for scams like that."
The author of the freelance article believes that had the dealer been actively alert, then she would have noticed the sly move, and told him to adjust his bet. Mr. Grochowski also stated that had security seen the action, they may have told him to return his winnings, or possibly have reprimanded him by calling in the police, had they noticed a pattern, for cheating.
The author went on to warn all gamblers at the end of his piece, that cheating is the worst kind of a gamble that any gambler can commit, and if caught they face being barred and blacklisted from other casinos, or possibly even being arrested on a felony charge. He ended his piece by stating, that "the potential consequences are far greater than the gain. Don't even try."