How to Play Baccarat Like James Bond
If you're tired of playing games at mobile casinos, why not go for the real experience and try playing Baccarat the James Bond way?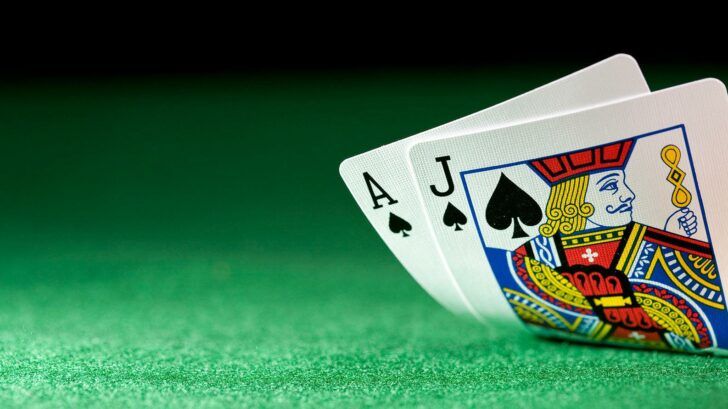 Bond's Baccarat
Everything you need to know about gambling like a secret agent.
Mention baccarat and James Bond will immediately pop into everyone's heads, along with images of spies dressed in fancy tuxedos and beautiful women. Everyone knows 007 likes to live dangerously. Next to car chases, guns and temptresses, playing high-stakes casino games are how he gets his adrenaline up.
Bond has been showing us how to play Baccarat for a couple of decades now and Chemin de fer seems to be his favorite variation of the casino game, considering that he plays it in so many movies: "Dr. No", "Thunderball", "On Her Majesty's Secret Service" and "Golden Eye".
Boosted by none other than 007, Baccarat has definitely become the cool gambler's game. Nowadays it's played mostly by rich Asian high-rollers, who risk parting with thousands of dollars with each hand. While betting that much money on a single game will attract a lot of attention, it takes a lot more to play Baccarat like a secret agent.
Here are a few pointers for gambler who want to learn how to play Baccarat like James Bond:
1. Play in a proper casino
This step is very important. Make sure you pick a proper venue, which offers all the glitz and glamour of gambling. While it's definitely fun and convenient, a mobile casino won't do. You have to reach deep into your pocket for this one and travel to a famous destination.
Monte Carlo makes the perfect setting for a James Bond-style gambling getaway. It was used as a location for several movies starring 007 – including "Never Say Never Again" and "Golden Eye" – so you know you can't go wrong with this one.
2. Look good
If you're going to play like James Bond, you have to do it in style. Showing up at the casino in a luxurious car is an absolute must. Wearing a fancy tuxedo is simply a basic rule of casino table manners, so make sure you don't forget about it.
The suit, the hair, the cigar… these are the little items that make the picture complete. Of course, 007 also carries a gun with him at all times, but we wouldn't advise you to take things quite that far.
3. Make sure you're surrounded by beautiful women
Women are almost a part of James Bond's "apparel". They seem to follow him around everywhere he goes. They fall for him, they share a night of passion and then he moves on with his danger-filled life, leaving behind a trail of broken hearts.
And while we're talking about beautiful women, here are some legendary pick-up lines that worked like a charm for James Bond. You might want to take notes:
"Tatiana Romanova: I think my mouth is too big!
James Bond: It's just the right size… for me, that is."
"Mayday: Someone will take care of you.
James Bond: Oh! You'll see to that personally, will you?"
"Here's to this moment… and the moment to come."
4. Get a drink
Getting the right drink is absolutely essential for the success of your night. Most of the time, you'll see 007 enjoying a Vodka Martini, "shaken not stirred". But this is not the only cocktail he drinks. The agent is also a big fan of Vesper Martinis, Scotch and soda, Vodka tonic, Americano, Old-fashioned, Stingers and the occasional Mojito.
Don't try them all at once, though. Mixing these powerful beverages might make you behave in a very un-Bond-like manner.
5. Play against your worst enemy
There are several movies where James Bond ends up at the casino table, often facing one of his dangerous enemies. If you're going to gamble like 007, nothing is more important than having a worthy opponent.
If you're facing your enemy at a casino table, you have the chance to show him that you have more to offer than muscles and guns. Let the psychological battle begin!
6. Make it risky
Playing for money is not the ultimate goal of a top agent like James Bond. He's on a mission, remember? And his mission is to save the world from bad guys (and have affairs with beautiful women in the meantime). With every game where 007 is involved, stakes are high.
It's not just the ridiculous amounts of money at play, it's also the pressure of playing against dangerous villains who are trying to destroy the world. First, he beats them at casino games, causing them to be even angrier; then he defeats them and destroys their evil plans. Saving the world? Now that's a high stake!
7. Win
Bond doesn't lose. It's that simple. Playing against so many gamblers and betting millions on one hand of Baccarat, Roulette or Poker might seem risky, but that's just how he rolls. There is nothing that Bond can't do. That's why they hire him to do all those dangerous jobs.
He wins at casino games, he wins the fight against international villains and he always gets the beautiful women. He is that good! So before you try out living the James Bond way, make sure you know your casino games really well, because risking so much and losing would ruin the whole experience.