Top 7 Blackjack Card Counting Movies
A round up of the best portrayals of blackjack card counting that have come out of Hollywood in the past few decades.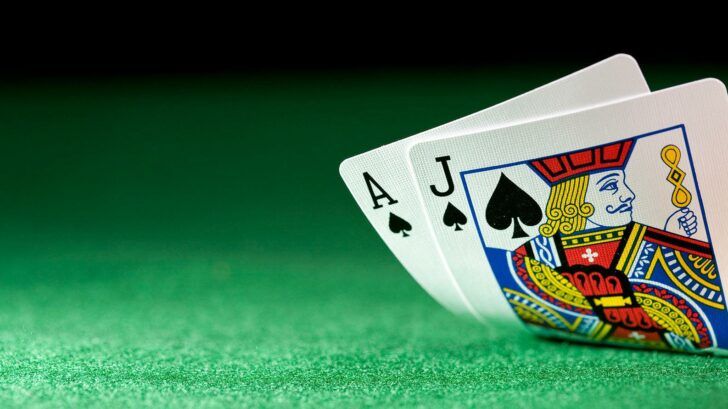 Blackjack Card Counting Movies
Representations of blackjack card counting movies range from the rousing to the ridiculous so we take a look at 7 of the very best.
Earlier this year those nice people over at the Las Vegas' Hard Rock Hotel & Casino had to ask that Hollywood hunk Ben Affleck to stop playing blackjack at their tables citing the fact that he was counting cards…too obviously.
Do these lucky 7 get portrayals of card counting right?
• What else do Kevin Costner and Kevin Spacey have in common?
• Which actor has the best casino table manners?
• Where will Affleck take his affliction next?
Well what did they expect from Mr. Affleck? Acting? He's never shown any ability in that regard before so why did they think he'd manage under pressure at the blackjack tables?
Mr. Affleck should stick to online blackjack tournaments if he can't keep it on the down low. Of course Hollywood has always had a fascination for gambling.
From "The Sting" to "The Hangover" gambling is a big part of the dramatic repertoire and whilst not every movie can reach the dazzling heights of "Casino" with Robert De Niro and Sharon Stone, there are plenty of others to choose from.
But in tribute to Mr Affleck's lack of thespian prowess let's look at some of the portrayals of card counting that have graced the silver screen in our Top 7 Card Counting Movies.
Blackjack Card Counting Movies: Stacy's Knights
Starring Kevin Costner, and the distinctly foxy Andra Millian, this 1983 classic concerns Stacy, a young novice, who our Kev teaches to count cards in order that she has that edge necessary for winning at blackjack.
Unfortunately corrupt casino bosses (don't you just hate 'em?) not only set cheating dealers on her but actually have Will killed leaving Stacy with no absolutely no alternative but to put together a team of players and get her revenge.
Learn How to Play Big on Saint Blackjack: Holy Rollers
When someone tells you there's a 2011 movie about committed Christians counting cards in casinos it can be tempting to make sure they're not holding any sharp objects and that you know precisely where all the exits are.
It sounds so implausible, and yet Holy Rollers is that movie. Is it a documentary or a badly scripted drama? Are they hypocrites or heroes? Is prayer a blackjack strategy? You decide. If nothing else it'll leave you wondering, "Where would Jesus gamble?"
Never Enough of Blackjack Documentaries: The Hot Shoe
This 2005 documentary by the Director David Layton charts the history of blackjack card counting. Mixing interviews with gambling authors, casino employees and card counters themselves (including that bunch of guys from MIT) and reviews the math behind these smart strategies.
He then goes on to practice what he's been preached by learning to count cards and gambling $5000 of the films budget. How did he make out? You'll have to see it to get the answer to that one.
They Learn to Play blackjack Even in the Movie: The Last Casino
A professor recruits three bright students, teaches them to count blackjack cards then sets out on a spree. Sound familiar? It should.
Excellent performances in this 2004 film from Charles Martin Smith, Katharine Isabelle and Kris Lemche more than make up for a slightly made-for-TV feel and a card counting system that probably wouldn't work anywhere anymore.
Blackjack Card Counting Movies: Breaking Vegas
Although a 2004 dramatic recreation of the MIT teams now legendary pursuits this documentary styled film doesn't overly egg the theme with good performances from the "actors" and a nice pacing that lends itself to the mood.
If they don't explain the blackjack tips in enough mathematical detail for many it's still an excellent watch for a movie that could have done with a slightly larger budget and perhaps just a little more substance to add to the quite piquant atmosphere.
How they Count Cards in Hollywood Movies: Rain Man
Couldn't leave everyone's favorite card counter out of the list, could I? Of course I couldn't. With four Oscars, two Golden Globes and an Eddie award to its credit there's no good reason to sit down and watch this.
A 1988 classic about an autistic savant and his less than perfect brother and their helter-skelter journey across the USA with an inheritance in the balance it has it all. Dustin Hoffman is superb, Tom Cruise is actually watchable, and the card scenes are so fabulous they're now part of blackjack history. A must see.
Simple Guide to Learn Blackjack Strategies: 21
The 2008 incarnation of that now age old story sees Kevin Spacey train a bunch of bright MIT students in blackjack tricks and card counting. A lavish production with some excellent cameos from the likes of Lawrence Fishburne, this movie bounces neatly between high energy casino scenes and the emotional drama behind cunningly created facade.
Kate Bosworth and Jim Sturgess handle their complex roles with suitable professionalism for their age and if the dramatic license taken with real life events means there's not much of the original true story left, it doesn't spoil the effect. Worth a watch as it's definitely one of the best blackjack card counting movies!