Top 7 Online Blackjack Sites To Use If The Isolation Ward Has Wifi
With Ebola sweeping the world you may find yourself with lots of time in isolation so we list the best places to play some blackjack whilst you wait out this modern day plague.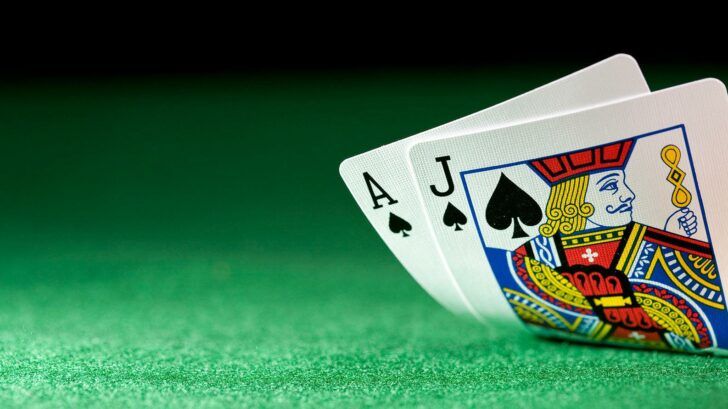 If you find yourself quarantined you're going to have a lot of time on your hands so here's our list of suggestions of where to occupy your time.
The deadly Ebola virus that began in the villages of Western Africa has started to spread around the globe proving once and for all it really is a small world. Whilst the Center for Disease Control
are busy telling us there's nothing to worry about, that they've adequate facilities and protective measures in place, a growing number of people are both contracting and dying of this horrible malady both at the place of origin and elsewhere.
The chances of a massive epidemic of this terrible disease are the highest they've ever been and rather than bury our heads in the sand we agree with the 1000 nurses that protested recently in Vegas and believe that there isn't enough preparation against this pernicious threat. However whilst the powers that be have to start working on a proper cure and monitoring the borders better we individuals have a lot smaller scope of options to work on.
Avoid Ebola With Online Gaming
• Quarantine is lots of time on your hands
• Online blackjack signals end to distractions
• The best sites to use are listed here
For an indication of what we can expect we should look at the measures being taken in other places effected by this ghastly plague. In Sierra Leone they quarantined 2,000,000 people. That is they told two million people to stay at home and not go anywhere and those found to have contracted were placed in isolation wards to either recover or die as they're prodded and sampled by people in hazmat suits and oddly named foreign medical agencies.
Now should an outbreak occur anywhere near you the chances are those two possibilities will feature heavily in any plans your local authorities have to combat the spread, so one should be prepared for elongated time either spent at home or lying on an army surplus cot bleeding from every orifice in a former military camp they've turned into a somewhere they can concentrate victims. Now you could take a book or two, but this is the 21st century and you've more options, like online blackjack. So here's our list of sites to use whilst waiting for the re-hydration therapy to kick in.
Nurse? Does This Ward Have A Net Connection?
1. Bet365 – Let's start at the top with the best online gaming experience there is, because when you're losing weight like it's going out of fashion and the guy in the next cot is quite literally puking his guts up you're going to want the biggest range of games available to keep yourself distracted. With everything and more Bet365 covers traditional mobile casino offerings and a superb range of sports betting opportunities too so there's bound to be something in there to occupy your time.
2. Bovada Casino – With all the blackjack possibilities catered for this site will definitely make it harder for the nurses carrying bodies out of the ward to bother you as you game. From the slots of your dreams to the table games you crave as you lie there listening to the poor wretch in Bed 9 you'll be able to find precisely what you want at Bovada who do it all, and do it well. Definitely a must for those in the Asian region who find themselves under quarantine.
3. iNetBet Casino – If you're quarantined at home you can't do better than this fabulous site which offers the blackjack tournaments you're going to need to keep your mind off the fact you're stuck in a house with people that you love most dearly but will happily and repeatedly throttle if they don't shut up and give you a bit of peace and quiet for ten minutes. iNetBet's array of table games is excellent and they cater for just about every other desire you might have of a gambling site.
4. Bodog Casino – Concentration might be an issue as the body bags start stacking up and yet another smug shiny git who went to medical school and thought it was all going to be banging nurses and administration has a mental breakdown in front of you, so Bodog only have five sorts of blackjack rather than blinding you with choices, and when you need a quick blackjack fix, this is where to come and get it. Simplicity is sometimes better.
5. VideoSlots Casino – With 840 games this site has all the extras you need should you grow weary from playing blackjack as you await the trucks that they say are going to transfer you to safer environment which may turn out to be another camp in Kentucky or a large shallow communal grave in the desert someplace. Their massive range of games and distinctly slick look will take your mind off your situation and give you a great gaming experience in the process.
6. Royal Vegas Casino – This is a great site to occupy your blackjack strategy desires when you've run out of food and you've actually started wondering if the cat would taste nice fried in mayonnaise with chocolate sprinkles. With 20 varieties of Blackjack on offer there's no limit to the amount of time you could spend playing on this fabulous site, time you would otherwise spend pacing the house in fear listening to the sounds of a fragmenting society going mad beyond your door.
7. All Slots Casino – 30 blackjack rule variations to choose from means this is a one stop shop for all your needs, and as you are fried alive by the flamethrowers of the government agency tasked with cleaning up the mess you'll be able to enjoy some of the best blackjack available online, and even if they cut the WiFi off you'll be able to carry on using their superb mobile casino app which may also be useful if you're on the run, stuck in a transit camp or being incinerated.
So there you have it, the best 7 ways to keep yourself occupied with some blackjack whilst waiting to either be killed or cured as the world is ravaged by this dreadful disease. Now be honest, isolation has never been more appealing, has it?