What Makes Hi-Lo 13 One of the Best Online Blackjack Variations
With fair rules that offer a reasonable chance of winning, a fun side bet and good payouts, Hi-Lo 13 is one of the best online blackjack games.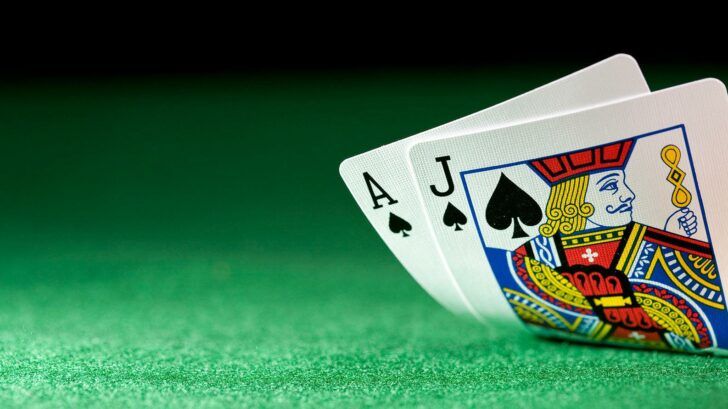 Fans of side bets will love this intriguing online blackjack variation introduced by casino software developer Microgaming.
If you're bored of classic blackjack and you're looking to spice things up a bit, playing games with side bets could be the answer. For most professional gamblers, online blackjack might seem far less exciting than playing in a casino, against a dealer. You can't use card counting systems and you can only count on your basic strategy chart to help you win.
But when it comes to playing online games and deciding which blackjack rule variation to pick, Hi-Lo 13 is one of the best choices you can make. The game was developed by leading casino software developer Microgaming and has a few very interesting features, which will make you fall in love with it in an instant.
What is Hi-Lo 13 Blackjack?
What's different about Hi-Lo 13 is that this game offers you the option of making an extra wager, based on the sum of your first two cards. You can make three side bets: Hi, Lo and 13.
With the "Hi" bet, you place a wager on the possibility that your first two cards will total more than 13. You probably already guessed how the other bets go: "Lo" means betting on a value lower than 13 and "13" means you're hoping they will add up to exactly 13.
The dealer gets one face up card and once you've finished playing your hand, he draws from the remaining cards. Unlike other blackjack variations, where the dealer is allowed to hit on a soft 17, Microgaming's Hi-Lo 13 rules force the dealer to stand on all 17s. If you've read our article on which rule variations affect the house edge the most, you already know that this gives you a pretty good advantage.
However, if you don't fancy taking a shot at the side bet, you can leave it out, because all additional wagers are completely optional. If your hand totals a hard 9, 10 or 11, you are allowed to double down. You are also allowed to split any pair of cards, but only once, and if you split Aces you will only be dealt one more card on top of it.
How to win at Hi-Lo 13 Blackjack
Winning Blackjack hands are paid out at odds of 3 to 2, if the dealer didn't match your hand. As far as the side bet goes, it depends on which wager you opt for. Both Hi and Lo bets offer even odds, while the "13" wager pays out 10 to 1.
The side bet does not affect your main game, but it can help you increase your winnings. But to be quite honest, it has little to do with blackjack strategy. Meanwhile, you should always pay attention to the game, follow the moves written in your strategy chart and not let yourself get distracted.
Here are a few tips on how to play your hard hands: if the cards you were dealt make a hard 10 or 11, always use the Double Down option unless the dealer is showing a 10 or an Ace. Otherwise, you should hit.
Always hit on hard 13s, 14s, 15s or 16s unless the dealer's up card is valued between 2 and 6, in which case you should stand. The same goes for a hard 12, except when the dealer has a 2 or a 3. If your hand is worth 17 or more points, you should always stand. Hit on all hands valued 5 to 8 and Double Down if you have a hard 9, but only when the dealer is showing 2 to 6; otherwise, hit.
Not only is Hi-Lo 13 fun to play, but it also has a decent house advantage and good payouts. These features make it one of the most popular blackjack variations available on online gambling sites. So now that you know how to play Hi-Lo 13 Blackjack, why not try it out? There are a number of online casinos offering this game; all you have to do is choose your favorite one and start playing!