$13K Fine for Deficient Blackjack Decks in the US
The Pennsylvania Gaming Control Board imposed a $13,000 fine on a land-based casino for using deficient blackjack decks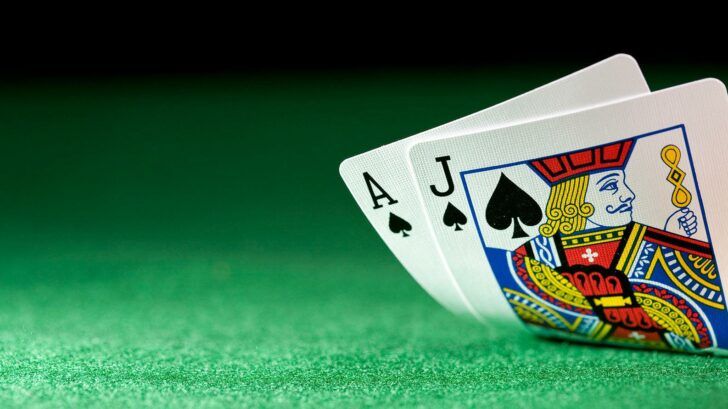 A $13,000 fine was imposed on a Pennsylvania-based casino for using deficient blackjack decks on two instances in April, 2015.
• Deficient blackjack decks in a land-based casino
• Pennsylvania Gaming Control Board's $13,000 fine
• Rule violations on two occasions
The Pennsylvania Gaming Control Board imposed a $13,000 fine on the Mountainview Thoroughbred Racing Association for using deficient blackjack decks. It turns out, that 'Hollywood Casino at Penn National Race Course in Dauphin' failed to keep the certified requirements for their table games. And that's not all, since there were two noted incidents but who know how many went unnoticed.
Two incidents with deficient blackjack decks
The board's official statement states that the incidents were recorded in April 2015 at a Spanish 21 and a classic blackjack table. Accordingly, each time there was one missing from the required blackjack cards. This Wednesday, after thorough investigations the Pennsylvania Gaming Control Board approved a $13,000 fine for the defaults. Founded in 2004, the Board oversees "all aspects of the state's casino industry."
The destination's official site says that "Hollywood Casino at Penn National Race Course features a variety of entertainment options, including slots, table games, live thoroughbred and simulcast racing […]." Their guests can choose from 56 table games that will hopefully meet the all the points prescribed in the Board's regulations. The state provides home to 10 stand-alone racetrack casinos and two resort casinos.
Over 800 tables in different US jurisdictions
Established in 1995, the Mountainview Thoroughbred Racing Association Inc. is a subsidiary of Penn National Gaming. Penn National Gaming Inc. "operates or has ownership interests in gaming and racing facilities with a focus on slot machine entertainment," and it "operates twenty-seven facilities in seventeen jurisdictions, including Florida, Illinois, Indiana, Kansas, Maine, Massachusetts, Maryland, Mississippi, Missouri, Nevada, New Jersey, New Mexico, Ohio, Pennsylvania, Texas, West Virginia, and Ontario."