Are Bilingual Blackjack Games Final Fantasy for Latinos in Casinos?
Primm Valley Resort and Casino is using blackjack tables with Spanish texts to make Hispanic customers more comfortable betting at blackjack card games.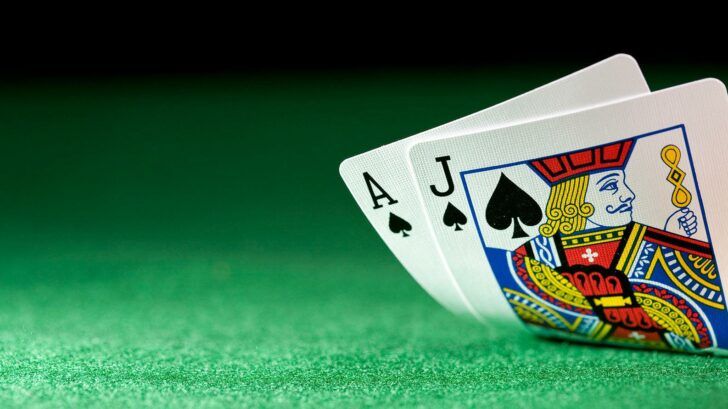 Spanish Blackjack
Primm Valley Resort and Casino is surprising Spanish speakers in Southern California who fantasize about playing blackjack in their own language.
On the floor of Buffalo Bill's, one of the gambling firm's three budget hotels in the California border-town of Primm, Nevada, two blackjack tables have been labeled with "mesas bilingue". In addition to declaring the table is dedicated to blackjack with the universally recognizable "21", the green felt is adorned with Spanish texts, a first for Nevada casinos. For example, the table boldly asserts the blackjack rule that the "dealer must hit soft 17" using the Spanish words "el dealer debe pedir carta con un 17 suave."
Cuban-born table games supervisor Maria Macedo, a 26-year veteran of casinos, watches dealers speak with both Spanish and English patrons in their native tongues, a most extraordinary sight in a gambling industry which has long frowned on players speaking any language but English for fear of dreaded collusion between the dealers and the players. Here though, potential players even invite others to play blackjack card games with the words "Ella habla español!" (meaning "She speaks Spanish!")
Spanish blackjack tables have enabled some Latinos to wager at their first blackjack hands. Simultaneously, it has allowed experienced players to become more comfortable betting at the game in the casino. More relaxed players chat with staff and other players instead of just gambling silently while speculating upon the next move. This will result a more enjoyable experience for everyone involved. Under such conditions, it seems obvious players will loosen their purses to wager more money on individual hands, spend longer periods of time at the blackjack tables, and return to the casino to gamble more frequently.
As a case in point, Macedo relayed an experience "One older lady from Mexico said she knew how to play but wasn't comfortable speaking English in public, so she didn't play… We should have had this a long time ago."
Festive Spanish speakers are singing and laughing as they overflow to nearby craps and blackjack tables. Friday through Sunday, potential players queue up several players deep anxious to wager at the bilingual tables. Even non-Spanish speakers join the repartee and revelry, exchanging tips on blackjack strategy. Macedo explains "People want to play at the Spanish tables because they can see them having fun. They didn't want to sit with the serious people."