Baccarat Trumps Blackjack in Vegas for Number One Table Game
Las Vegas feels the wind of change as baccarat proves to be more popular than blackjack, according to revenue statistics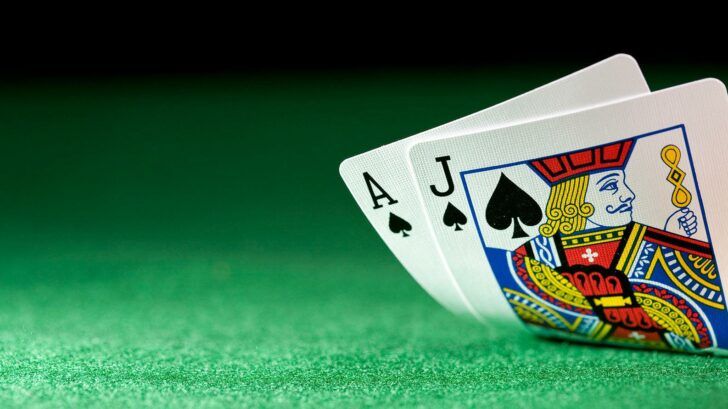 Baccarat in Las Vegas
In Las Vegas, blackjack falls behind baccarat as Asian gamblers swarm to the Las Vegas Strip to wager big money stakes.
Last week, Las Vegas was preparing itself for a thunderous triumph in the form of Baccarat revenues, as its casinos announced that the game has pipped American favorite blackjack, to represent sixty percent of the table games revenues.
Just how Baccarat managed to overtake blackjack in casinos on the Las Vegas Strip isn't exactly a mystery according to Debra Nutton, who is the senior vice president of casino operations at MGM Grand. She said: "For us to make money in gaming today without baccarat is almost impossible. We need the big whales to make money."
The big whales Mrs. Nutton refers to, are the high rolling Asian gamblers that flock to strip to play at the $10,000 a hand baccarat tables a game that is also growing in popularity in large Asian gambling resorts such as Macau and Singapore.
Whilst blackjack pulled in a satisfiable $1.03 billion last year, it's newly emerging rival, baccarat trumped the all-time-favorite with an impressive $1.27 billion in taken revenue. This is despite having far less tables and being offered in far fewer casinos. Over 125 less casinos in fact.
Chinese New Year came and went last week, which brought with it wagers from Asian high rollers of $100,000, even $200,000 a hand. The likes of which has never been seen at a conventional blackjack tables, and is unlikely ever to be at the moment.
Slots are still by far the most popular form of gaming revenue in Nevada, with some 165,000 slot machines in operation throughout the state. But baccarat appeal hasn't failed to catch the attention of Debra Nutton, who felt so strongly about the then upcoming Chinese New Year, that she said that the casinos would still be busy, even if she doubled the number of tables offering baccarat to the incredibly rich gamblers.
This casino gambling news shouldn't come as too much of a surprise to casino goers though. Baccarat has been on the rise, and has been the most rewarding table game on offer since 2009, according to the University of Nevada's, Centre for Gaming Research.
Though it is only recently that baccarat has been beginning to attract big media attention in the state, new tournaments offered several times a year in Vegas. The game could become more popular than traditional blackjack on a global scale as well. Which will no doubt come as rather daunting news, for blackjack players. online blackjack however, is still far ahead in terms of revenue, than online baccarat.