DOJ Set Up Payment Processor to Seize Online Poker + Casinos + Bookies
In the newest phase of the War on Online Gambling, Maryland Federal District froze numerous bank accounts and sized domains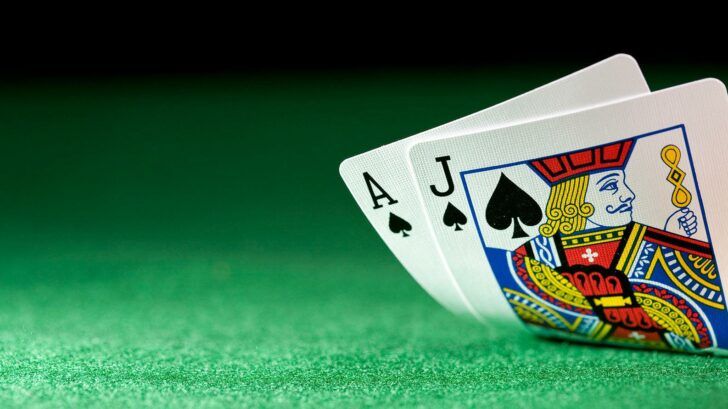 War on Freedom
Round two in US Department of Homeland Security's war against the national security threat caused by terrorists online bingo, slots, roulette, poker and blackjack players.
BlackjackChamp.com casino gambling news will be covering all angels of this still evolving news story.
In a dramatic two year long undercover sting operation, the US Department of Homeland Securities Investigation (HSI) created a fictitious online payment processor to handle deposits between online casinos, sports books and online poker rooms and American online poker, bingo, casino, slots and blackjack players.
On Monday, May 20, 2011, the unsealed indictment has been followed by domain seizures and the freezing of bank accounts of multiple online sports books, casinos, online bingo sites and even the online poker room named after Doyle Brunson, the living legend responsible for today's popularity of casino and online poker.
The undercover operation was initiated as a direct result of information provided by a Confidential Informant (aka: snitch, grass, rat, stool pigeon) known only as CI-5 who began cooperating on November 12, 2009 and was responsible for destroying the favorite hobby of millions of law abiding American citizens.
The sworn affidavit filed by the affiant Special Agent M. Lisa Ward, a 20 year veteran of the US Department of Justice, before United States Magistrate Judge Beth P. Gesner of U.S. District Court for District of Maryland on May 20, 2011 outlines the undercover investigation.
HSI agents of the Maryland Federal District set up a fictitious payment processor calling it Linwood Payment Solutions close to Atlantic City, New Jersey. The Linwood payment processor was entirely controlled by an undercover team of Homeland Security agents.
The undercover agents contacted a number of online casinos, sports betting websites and online poker rooms offering their services to facilitate deposits and withdrawals by online players residing in the United States.
The undercover agents set up a website, paymentprocessingsolutions.com and initiated a series of personal meetings with top managers of foreign based online gambling organizations.
Between December 2009 and January 2011, Linwood moved over 33 million dollars through 300,000 transactions ($110 average) between American online blackjack, slots, bingo and poker players & punters and foreign based online poker rooms, online casinos and sports betting websites.
According to the affidavit, multiple meetings between undercover federal agents representing Linwood and online gambling website management took place in the course of two years. The affidavit states that the purpose of such meetings was to evaluate and develop strategies to circumvent American banking laws by collecting and processing payments of gambling organizations through the US banking system. All meetings and conversations were monitored and recorded by the undercover agents.
On Monday, May 23, the following domains have been seized for an alleged violation of US Federal and State laws:
• BOOKMAKER.COM
• 2BETDSI.COM
• FUNTIMEBINGO.COM
• GOLDENARCHCASINO.COM
• BETMAKER.COM
• BETGRANDESPORTS.COM
• DOYLESROOM.COM
• BETEHORSE.COM
• BETED.COM
American gamblers can still play blackjack, slots, video poker, roulette, baccarat and poker at the following online casinos for USA players.
The affidavit states that during its two year long undercover operation, Linwood processed millions of dollars in transactions for Absolute Poker, Ultimate Bet, BetEd, K23 Group Financial Services allegedly disguised as BMX Entertainment Limited and Nemesis Group allegedly disguised as Chargestream Ltd. The Undercover agents allegedly had frequent conversations and meetings with at least five top managers within each of these organizations.
As a direct result of the investigation, the bank accounts in Netherlands, Portugal, Panama and Malta used by Oneup Networks in Panama, Thrillx Sysem in Panama, Sabana Investments in Panama, Jasmin Services in Malta, BMX Entertainment in Malta, MBX Entertainment in Portugal (two accounts) and Chargestream Ltd in Netherlands (two accounts) have been frozen.
Updated – 11.30pm New York Time.
---