Highlights from the Jeffrey Ma Speech at the G2E
We shared our collection of Jeffrey Ma's advices from his speech at this year's Global Gaming Expo at Las Vegas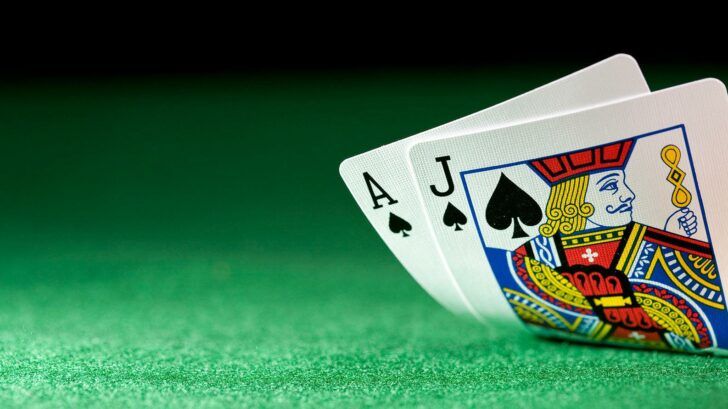 Read all the interesting advices from the Jeffrey Ma speech to make better decisions in life and at the blackjack table.
• Learn from the Jeffrey Ma speech at the G2E
• The importance of data in decision-making
• "Why is blackjack beatable?"
As we previously announced, Jeffrey Ma was one of the keynote speakers at this year's Global Gaming Expo (G2E). Many of us saw '21' the movie, that was based on the book of Ben Mezrich called 'Bringing Down the House: The Inside Story of Six MIT Students Who Took Vegas for Millions'. But did you know that the book was actually Ma's idea? The 30 minute Jeffrey Ma speech was filled with similar anecdotes that all ended with useful conclusions.
Behind the scenes of '21' with Jeffrey Ma
Jeffrey Ma, the infamous and legendary card counter of the MIT blackjack team, might seem as a strange choice for the G2E, which is held in Las Vegas. However, as Ma puts "I'm allowed here I'm just not allowed to play blackjack pretty much anywhere in Vegas." He kicked off his speech by talking about the blockbuster movie '21', which has a scene with Ma as a dealer that "took three days to film." Mezrich's 'Bringing Down the House' was actually the brainchild of Jeffrey Ma himself. "I have great idea for your next book," Ma told Mezrich, "me and my buddies from MIT, we go to Vegas and we use math to beat the casinos."
Initially, this story seemed too dry and nerdy for both the author and the publisher. But their doubts were invalidated after the novel became a long-running New York Times best seller and its movie adaptation a world-wide success. Jeffrey Ma also published a published a book in 2010, 'The House Advantage', which is "a mainstream book about data and analytics that people who didn't care about the staff would read." These two words, 'data' and 'analytics' were among the main keywords of the Jeffrey Ma speech at the G2E.
Jeffrey Ma Sepech on innovation and decision-making in all fields of life
By his own admission, Jeffrey Ma was a professional card counter from 1994 to 2001. He was 21 years old when he discovered a blackjack strategy that would help him beat the casinos. "I've graduated from MIT in 1994 with a mechanical engineering degree that I've never used in my life," he says. However, as the internet became a thing Ma sailed to data and analytics. "This whole idea of data came out in the world of sports, the whole concept of Moneyball and I realized […] maybe I could go work one day in sports and I started a company called Citizen Sports." Citizen Sports was a sport-news and info website and iPhone app, which was acquired by Yahoo! in 2010.




Ma's whole speech to open the event



Ma learned a lot during his years in gambling. "I owe a lot to the lessons I learned from blackjack," and card counting, he says. First of all, "if you can use data to make your decision you always gonna make better decisions." His most important advice is to "follow data over guts." Also, "separating decision from outcome is really really important idea of just becoming better at decision-making," Ma continues. He admits that data driven decision-making might not make you the most popular person. However, he says that "[…] you can't be influenced by this concept of group-think, you're gonna have to make some unpopular decisions if you want to innovate."
Blackjack card counting was also included in the Jeffrey Ma speech at the G2E
But what does Jeffrey Ma have to say about a card counting system in 2015? For him counting is to "track the cards as they come out and when there's a lots of high cards left in the deck you bet more, when there's a lot of low cards left in the deck you bet less and that's all you're doing." And why does he think that blackjack is beatable? Well, because "blackjack's the only game at a casino that's subject to something called conditional probability meaning what you see impacts what you're going to see." The main message for blackjack player's from the Jeffrey Ma speech is that it's time to learn some smart strategies, since "you can raise edge against the casino to about 2%."