Skill-Based Gambling: the Hottest Topic at the G2E
Skill-based gambling was in the center of attention at the Global Gaming Expo only two weeks after the linked bill's approval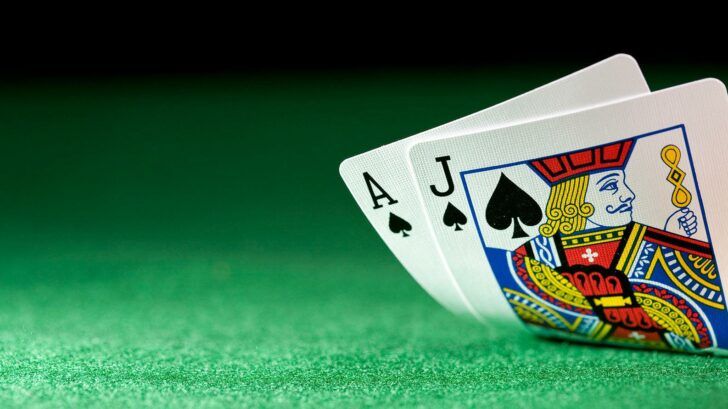 Following the finalization of Nevada's new gaming regulations, skill-based gaming was in the center of attention at the Global Gaming Expo.
• The need for skill-based gambling
• Senate Bill 9 – the approval of skill-based games
• The new-trend in action at the Global Gaming Expo
This week was exceptionally important for all casino enthusiasts. The Global Gaming Expo is the place where we are introduced to casino gambling news and to future trends of the industry whether it's a new game, new technique or business model. This event is the international gaming trade show and conference "by the industry and for the industry." Follow with us to explore the upcoming casino trend that you might meet at your favorite online or land-based casino.
Why is skill-based gambling so important?
As the founder and CEO of Unikrn Rahul Sood highlighted in his speech, the casinos have to become more appealing for the younger generations. "The younger people seem to be cutting through the fastest way possible to get out of the casino, so that they can go straight to the nightclub," outlined the current situation Sood. What should casinos do to attract the younger crowds? The Global Gaming Expo's answer was skill-based gaming, the year's hottest topic.
But what exactly skill-based gaming is and how does it work? "In simple terms, [skill-based gaming] means that you are able to determine the outcome of a game based on your skill," answered Dan Savage of Scientific Games to Fox5, Vegas. The casino regulators of New Jersey and Nevada are turning more and more towards this type of casino gaming. Earlier this year, the Nevada Gaming Control Board was already debating about the required regulations that would create a legal-base for skill-based gambling machines.
Preparing the legal-base for skill-based gambling at Nevada Casinos
In May, Nevada Governor Brian Sandoval signed Senate Bill 9, that encourages gaming software developers to create a range of innovative products. The bill also promotes skill-based gambling aimed at the younger visitors. "This bill allows gaming manufacturers to use cutting-edge technology to meet the challenges prompted by a younger, more technologically engaged visitor demographic," said Sandoval. As this statement proves, the biggest problem of casinos is that a big part of visitors don't use them for gaming but only for their other services such as nightclubs.
We totally agree with Governor Sandoval that "passing this legislation into law is an important step forward in providing new opportunities for this critical industry to progress." Looking at the situation, the gambling industry is without a doubt in need of a reinvention. After the end of the Global Gaming Expo, we can declare that the development and pattern of skill-based slot machines are still in an experimental phase. However, it's promising to see that almost all the big casino-brands are keeping-up with the regulations that were finalized only two weeks ago.
Skill-based gambling goes live at the G2E
Here comes another crucial question: how do you implement skill to a game that is totally up to chance or fortune? Scientific Games for example, showcased a slot machine which offers luck and skill-based bonus rounds. By choosing the luck-based game mode the machine remains a classic slot, providing free spins. The skill-based bonus game takes players to an implemented arcade-style videogame. International Game Technology presented a similar game, with skill-based bonus rounds. As we already reported, Interblock showed some novelty games too. Their most impressive product is an electronic blackjack game system that includes numerous individual tables and live dealers with real blackjack cards. We're glad that game suppliers are encouraged to improve their services, because it works for the gamers' benefit too.