Interblock Introduces Electronic Blackjack in New York
Interblock announced that they're bringing more than 200 electronic blackjack machines to New York State based casinos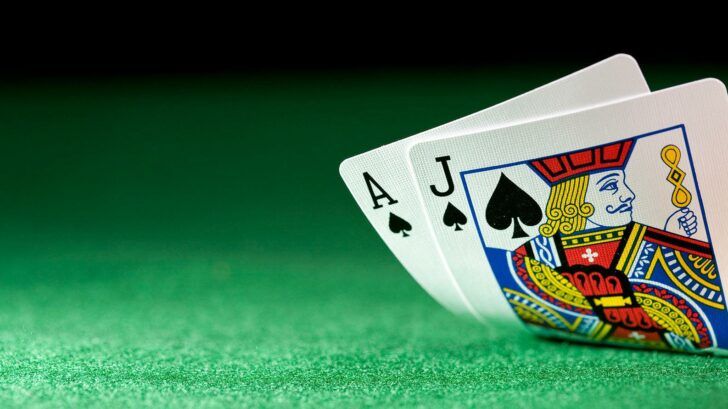 Following some changes in the state gambling law, Interblock appears with electronic blackjack in New York.
Interblock expands with electronic blackjack in New York
Permitted by the recent changes in New York gambling law
Interblock's enhanced blackjack machines
With the addition of blackjack to the list, Interblock continues their expansion in New York. The luxury gaming product supplier will install around 228 Organic ETG Blackjack stations at venues like Resorts World New York and Empire City Casino at Yonkers Raceway. This deal marks another milestone for Interblock, as the company will have over 1,000 stations installed.
Approved by the law, finally there's blackjack in New York
"With recent new legislation and regulatory approval of blackjack clearing the way, Interblock is happy to partner with two premiere properties […] to usher in a new era in casino entertainment in the State," commented Rob Bone, Interblock's North American President. In his comment, Bone referred to the provision in the state budget that allows the installation of electronic poker and blackjack in New York. Interestingly, the law still excludes live table games.
Some month after the provision's approval in April, Resorts World and Empire City Casino have already added some electronic blackjack machines to their offerings. With the changes both blackjack and poker are considered as games involving skill rather than chance. "It includes such games as certain types of electronic blackjack, Three Card Poker and other video lottery games where an element of skill and player interaction may be incorporated into games of chance," said Lee Park, a Gaming Commission spokesman.
Interblock's improved blackjack in New York
Interblock brings an updated version of their electronic blackjack terminals to New York. They were enhanced in speed, animation and multimedia functions as well as blackjack rule variations. The site's official statement claims that the improvements "create a more interesting and engrossing game play experience." Bone added that they will "continue to lead the industry in electronic table game innovations, and there has never been a better time to do business with Interblock." The company showcased new products at this year's Global Gaming Expo, between September 29 – October 1.