Thomas Paul: Poker Experiences
Legendary blackjack player, member of the card-counting MIT team. Retired Wall Street businessman Thomas Paul talks about his love of poker and his time in Las Vegas.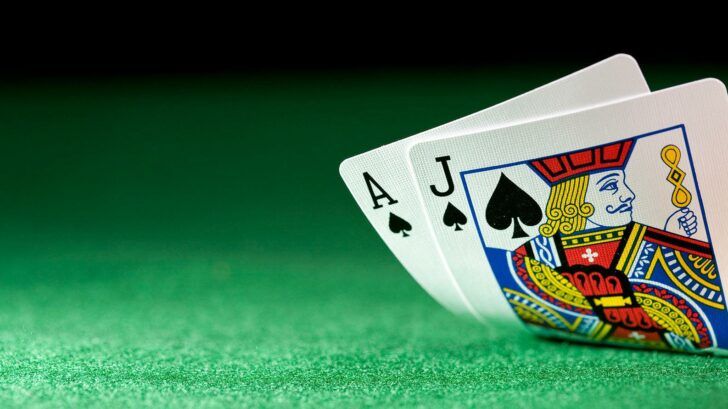 Thomas Paul, the former chief investment officer of the Fortress Investment Group hit the poker tables at the WSOP after his glorious blackjack career.
The name of Thomas Paul might sound familiar to devoted blackjack enthusiasts. He received his Bachelor's Degree at the Massachusetts Institute of Technology, more widely known as MIT. This institute served the setting for the most famous 21 story, revolving around the legendary MIT Blackjack Team and their card counting system. And guess what, the above mentioned gentleman was part of the legend, too.
Thomas Paul graduated in 1992 with an SB in Electrical Engineering and Computer Science. Even though he contributed to the MIT team's success, you cannot find his character in the famous Kevin Spacey movie, 21. Most recently, his abundant skills were utilized at the World Series of Poker. For him playing is more about the fun aspect, not the money.
Customs don't let Thomas Paul go
Thomas Paul confessed to online gambling news, that he has a great admiration for poker. However, he has less practice in tournament setting, therefore the World Series of Poker is relatively new experience for him. "I folded a runner-runner flush early in the tournament, face up," he said. After his move, Paul was enlightened by his friends, that it's "something a PLO player can do and something a no-limit player would never do apparently." Well, it's understandable if your favorite game is Pot-Limit Omaha (PLO).
PLO is a type of Omaha Hold'Em. Omaha is among the most popular poker versions around the globe, preceded only by Texas Hold'Em. One of its distinctive features is that each player receives 4 cards during the deal, instead of the usual 2. In Omaha, to create a five card hand players are obliged to use two hole cards and three community cards. The game's most known variant is the Pot-Limit Omaha, which forbids the bet to exceed the total pot.
Thomas Paul on top of the tops
Indeed, Thomas Paul skills were polished during his triumphant business ventures. The retired Wall Street veteran's fortune originates from his exceptional knowledge of mathematics. His expertise profits him in poker too, as he managed to multiply his USD 10,000 buy-in to a total of USD 164,086 in winnings and the respectable 40th place.
The World Series of Poker is a yearly poker tourney series founded in 1970, Las Vegas. Since 2005 the event is sponsored by renowned Caesars Entertainment Corporation. It all started with Benny Binion inviting the seven best poker players to play a single tournament at the Horseshoe Casino. Through the years, the event grew into a poker spectacular with multi-million dollar prizes and a bracelet. Not just an ordinary jewel, the WSOP Bracelet is the dream of every serious poker player.
Open to learn from the more experienced
It seems that Thomas Paul is about to become a regular face at poker tournaments. He joined four poker events this summer, one of which was the Goliath at Planet Hollywood, another famous poker tourney. On his 6th day at the WSOP Paul reported: "I just now folded a seriously good hand that would have cost me all my chips by the end, so I guess I'm feeling lucky to be hanging around. I'm still over average."
Besides poker, he was looking forward to enjoy his stay in Las Vegas. "I just like it outside," he said. "I like to get my legs moving, I like the exercise, and I have a friend with a room key so I can get out there. The bathrooms aren't crowded by the pool, so it's nice." When asked about the main event, his answer was pretty laid-back: "It's not the money, it's the fun." Paul said that he's looking forward to learn some casino strategy from his friends that are good in poker. Then he will return with his family to Las Vegas in November.