Blackjack Movies: Rain Man
Check out the blackjack related classic Rain Man, with Tom Cruise and Dustin Hoffman in the leading roles.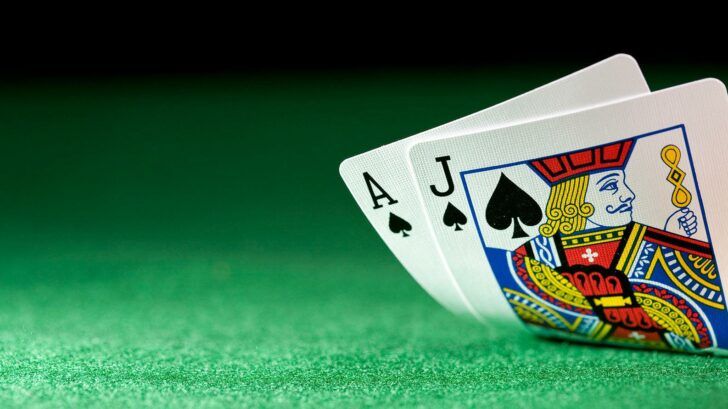 Read about this inspiring masterpiece, which has four Academy Awards and an infamous blackjack scene.
There are only a few movie classics on the level of Rain Man. This remarkable film was released in 1988, but it is still a standard in filmmaking. This is one of those masterpieces which should be owned by everyone, since it can be watched over and over again. The story of the autistic genius and his immature brother is elevated by the amazing performances of two actor legends, Tom Cruise and Dustin Hoffmann. The movie was referenced in The Hangover, on which you can catch up in our previous Blackjack Movies article.
Rain Man was honored with four Academy Awards, for Best Picture, Best Director (Barry Levinson), Best Actor in a Leading Role (Dustin Hoffman) and Best Writing (Barry Morrow). It was praised by almost all critics, which is demonstrated with a 90% positive certification on Rotten Tomatoes, from both the critics and the audience. The movie is interesting from a casino strategy perspective, too. However, the blackjack scene is rather infamous amongst professionals.
Searching for the unnamed heir
Charles Stanford "Charlie" Babbit (Tom Cruise) is a troubled and egocentric automobile dealer based in Los Angeles. He takes his father's vintage 1948 Buick convertible on a ride without consent. When the father realizes that the car is missing, he reports it to the police. Charlie is imprisoned and after two days in jail he is fronted with the news about his dad's death. In his last will, he left the car to his son and he placed USD 3 million into a trust fund for an unnamed person. Following some investigation, Charlie learns that the money goes to a mental institution.
After visiting the institution, Charlie realizes that he has an older brother called Raymond (Dustin Hoffman). Raymond has autism, living in his own world and following strict rules in his everyday life. He is blessed with unbelievable memorizing ability, which he will utilize through the movie. The enraged Charlie decides to kidnap his brother from the institution in order to use him as a backup for his demands from the heritage.
Undercover card counter
While together, Charlie takes Raymond on a road trip to the west coast. Their progress on the trip is pretty slow, as Raymond has to stick to his routine. Also since he remembers all the airline accidents, Charlie refuses to take a plane. Through the journey, the brothers learn a lot about each other. It turns out that Raymond has the ability to count numerous objects in a time of a blink. Charlie's realizes that his brother lived with them in his childhood, but he repressed his true memories and remembered him as an imaginary friend named 'Rain Man'.
Later on, Charlie learns that he is in a USD 80.000 debt because of his car-dealing job, so he has to find a solution for his situation. Guess what is his solution? Yes, the answer is blackjack, therefore Charlie and Raymond are heading to Las Vegas. Since his brother is a mental calculator, Charlie decides to take advantage of his skill at the blackjack table. Winning at blackjack, the duo is observed by the casino security. However, they cannot prove that they're counting the cards.
Misconceptions about card counting
Even though there is no evidence of them utilizing a card counting system, the two are forced to leave. Fortunately, they've made enough money to cover Charlie's debt. While in Los Angeles, Charlie meets the guardian of Raymond, who offers USD 250.000 for him to leave Raymond alone. As in a proper bed-boy-went-good story, the younger brother refuses the offer. He has grown to accept and love his brother, and instead of the money he wants a real brotherly relationship with him.
Despite the fact that this movie is not only about blackjack tricks, it's plot and message will be valued by many. Charlie is forced to leave his selfish world, and realizes the value of family relations and love. It's strange that both in Rain Man and The Hangover, two extremely different movies, they are in need of USD 80.000. Unfortunately, there was misleading detail in the film. Rain Man was an important contribution to the common misconception that card counting is illegal in casinos. Also, the blackjack strategy described by Charlie was criticized by many blackjack professionals.